SDG 13: 'Climate Action' is the theme for International Day of Yoga 2019
The 192 of 193 member countries of the United Nations observe the Yoga Day. Besides, the Yoga is also practiced in observer nations like Palestine and Holy Sea. The Yemen has not officially celebrated the Yoga Day due to internal insurgency but as per media reports its citizens practice the Yoga.
Siddheshwar Shukla
|
Updated: 01-06-2019 19:34 IST | Created: 01-06-2019 19:34 IST
---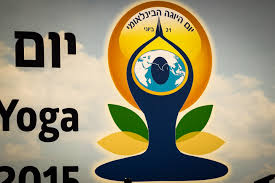 The United Nations has declared 'Climate Action' as the theme for fifth International Day of Yoga scheduled to be observed on June 21, 2019. Last year, the International Day of Yoga was observed on the theme of 'Yoga for Peace'.
"2019 Theme: Climate Action. The fifth annual International Day of Yoga will be celebrated at the United Nations on Thursday, 20 June 2019, with 'Yoga with Gurus' followed by a panel discussion on 21 June," said the information provided by the United Nations. The 'Climate Action' is 13th of the 17 SDGs (Sustainable Development Goals) adopted by UNO in 2015 to be achieved by 2030. According to the United Nations, as of 2017 humans are estimated to have caused approximately 1.0 degree Celsius of global warming above pre-industrial levels.
"The annual average economic losses from climate-related disasters are in the hundreds of billions of dollars. This is not to mention the human impact of geophysical disasters, which are 91 per cent climate related, and which between 1998 and 2017 killed 1.3 million people, and left 4.4 billion injured," said UNDP in the concept note of SDG 13. "It is still possible, with strong political will, increased investment, and using existing technology, to limit the increase in global mean temperature to two degrees Celsius above pre-industrial levels, aiming at 1.5 degrees Celsius, but this requires urgent and ambitious collection action," it added.
Yoga is an ancient physical, mental and spiritual practice that originated in India. The word 'yoga' derives from Sanskrit and means to join or to unite, symbolizing the union of body and consciousness. Yoga is regarded as India's gift to the world for 'Good Health and Well Being' which is included as SDG 3 in Global Goals 2030. Today it is practised in various forms around the world and continues to grow in popularity. The ideas of International Day for Yoga was proposed by India in UN General Assembly 2014, which was cosponsored by an all-time record of 177 nations. The first International Day for Yoga was celebrated on June 21, 2015, in 192 out of 193 member countries of the United Nations. The only member Yemen could be participating in the celebrations due to armed rebellion and insurgency. However, according to media reporter the Yoga Day was voluntarily celebrated in some parts of Yemen as well. The citizens in non-member nations of UNO like Palestine and Holy See also practice the Yoga.
Siddheshwar Shukla is Associate Editor with Devdiscourse.
---
FIRST PUBLISHED IN:

Devdiscourse News Desk