Next-Generation Sequencing (NGS) Market expected to grow at 19.2 pct by 2024
PR Newswire
|
Pune
|
Updated: 14-06-2019 15:56 IST | Created: 14-06-2019 15:38 IST
---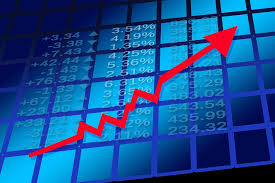 The Global Next-Generation Sequencing Market is projected to reach US$ 16.35 Billion by 2024 from US$ 5.70 Billion in 2018, at a CAGR of 19.2%. Factors such as advancements in NGS platforms, declining NGS capital cost coupled with decreasing cost of sequencing, improving regulatory & reimbursement scenario for NGS-based diagnostic tests, initiatives from government & private bodies for large-scale sequencing projects, and increasing application of NGS in precision medicine & molecular diagnostics are expected to propel the growth of this market.
Major vendors in the global Next-Generation Sequencing (NGS) Market include Illumina, Inc. (US), Thermo Fisher Scientific, Inc. (US), Pacific Biosciences of California, Inc. (US), BGI (China), PerkinElmer (US), Agilent Technologies (US), QIAGEN N. V. (Germany), Macrogen Inc. (South Korea), Oxford Nanopore Technologies, Ltd. (UK), and Eurofins Scientific (Luxembourg).
"Sequencing by Synthesis Segment to Dominate the NGS Market, by Technology, in 2018"
The Next-Generation Sequencing Market, by technology, is segmented into sequencing by synthesis, ion semiconductor sequencing, single-molecule real-time sequencing, nanopore sequencing, and other sequencing technologies. The sequencing by synthesis segment is expected to command the largest share of the next-generation sequencing market in 2018.
"Hospitals & Clinics Segment to Register the Highest CAGR During 2018–2024"
On the Basis of End User, the next-generation sequencing market is segmented into academic institutes & research centers, hospitals & clinics, pharmaceutical & biotechnology companies, and other end users. The hospitals & clinics segment is estimated to witness the highest growth rate during the forecast period.
"The NGS Market in the APAC is projected to Witness the Highest Growth Rate During the Forecast Period"
The Next-Generation Sequencing Market in the Asia Pacific is expected to witness the highest CAGR from 2018 to 2024. Factors such as increasing financial support from public as well as private agencies for NGS based research and diagnostics, increasing number of NGS-based research projects, increasing awareness about precision medicine, and high incidence of chronic diseases in the region are driving the growth of the next-generation sequencing market in the APAC region.
---