Gaurang Doshi Opines Good Money can be Raised for Good Projects in Today's day and age
PR Newswire
|
Mumbai
|
Updated: 09-07-2019 15:20 IST | Created: 09-07-2019 15:20 IST
---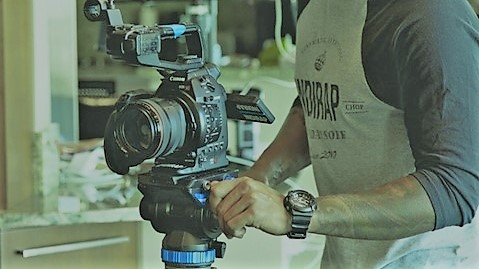 Producer of big Bollywood starrer movies such as, 'Aankhen' and 'Deewaar: Let's Bring Our Heroes Home', Gaurang Doshi has soon to be announced large projects in the pipeline. While talking about the quality of current projects of Indian Cinema, Doshi says, "My biggest inspiration is my audience. I don't always know what kind of film I will be making next, all I know is that the audience likes a good story and that's what I've always strived to provide. I would urge up and coming filmmakers to never get complacent with a successful film because what you've achieved is done and dusted, and you need to keep thinking about what your next goal will be. I know that I don't necessarily stick to one particular genre because I like to keep experimenting and pushing my own boundaries. It's probably why people may find it hard to predict what my next story is going to be about which also helps me to reinvent myself constantly."
Gaurang Doshi has been known for his experimental skills where back in the 2000's he took risks and created big budget blockbusters with unique storylines. It brought out unique shades in superstars with the best one still counted where Amitabh Bachchan plays a calculated psychopath out for revenge and plans a meticulous bank robbery.
Doshi also adds, "Audiences have evolved over the years and if we, as filmmakers and creators, don't continue to keep things fresh and unique they'll move on to a story that actually excites them. That's where the money will follow, investors know a good product when they see one. If you can produce a good story with a clear projection about why it will work, it's not difficult to find the funds to make it. But the product must be bulletproof."
The four-time Limca Book of Records title holder will announce his new venture this year.
---