4 Ds shaping fast-paced energy transition, By Alessandro Costa, Falck Renewables
Renewables, Social Engagement and Social License to Prosperity. Falck Renewables on the four Ds shaping the fast-paced energy transition we are experiencing in our times.
Alessandro Costa
|
Updated: 15-08-2019 20:06 IST | Created: 15-08-2019 18:39 IST
---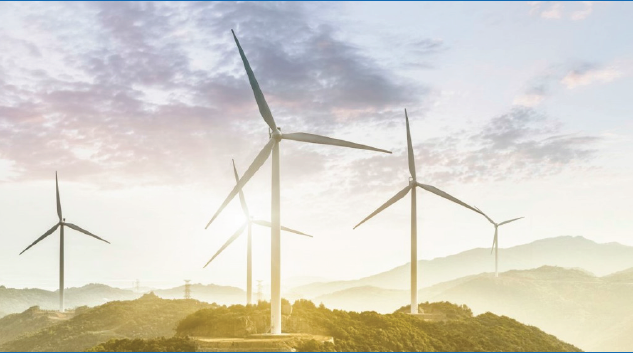 There are many 'D's shaping the fast-paced energy transition we are experiencing in our times.
'D' for Decarbonisation, where the penetration of renewable energy technologies and energy efficiency solutions minimize the environmental impact of the energy industry, globally and locally. And by doing so they progressively phase out more traditional fossil fuel-based infrastructure.
'D' for decentralization where transition leads to a scattered spatial presence of energy assets, changing the conventional distance between where the energy is generated and where it is used.
'D' for digital, the true energy factor of the entire energy transition, allowing for the combined management of a large heterogeneity of components such as technologies, producers and consumers - sometimes blended together into prosumers - networks, markets and so on.
'D' for demography, that along with another 'D'- Development - indicates where and how much energy - and energy services - are needed, or where energy markets are located, both today and prospectively.
Other factors fall into places, and this is Democracy. No political implication, just the observation that around our planet, wind and (especially) sun - fast-growing renewable energy sources - are more evenly distributed, and therefore more available, than fossil fuels. Their exploitation, while rebalancing the energy trilemma under a new perspective, widens the number of places that can host energy assets, essentially fostering the production and use of green electricity. This fact poses at the same time an opportunity and a challenge.
The former comes from the fact that the renewable energy business value chain is more connected to the local area, creating new chances for socioeconomic development. Rental is paid to landowners, fees/taxes (in many cases) to local authorities, (part of) the procurement is locally sourced, so is (part of) the needed workforce, along with plant construction and operation. The latter occurs because of some local stakeholders, either for ideological reasons or more practical ones, perceive the presence of renewable energy infrastructure as something that reduces the value of the are and limits its usual use.
With this in mind - and with the belief that it is not only about what you do, but also about how you do it and the values you live by & share - at Falck Renewables we have started to look at the local area as a partner with which we share the value generated through our activities. We acknowledge that most of our wealth comes from the land and the natural resources where our assets are located, therefore we are keen to open our business up to local participation.
In fact, we have pioneered a community engagement model, a.k.a. the community cooperative scheme, where locals can be rewarded for collectively investing in our wind farms all along with the productive life of the energy asset. In such a way, we manage to transfer part of the profits we make to those individuals living around our plants. We are also offering community ownership schemes, where the local community can purchase a wind turbine - that we operate - and collect the profits from the sale of the electricity generated. Moreover, we place great importance in establishing a preferential relationship with collective customers, such as those belonging to the community energy space.
These initiatives are usually combined with a voluntary program of community benefit schemes, to play our part in enabling the implementation of diverse local projects with social relevance that would not necessarily be given priority in public budgets. Last but not least, we pay great attention to environmental protection in all our actions, encouraging our network of suppliers to do the same. To us, bundling all the above into an action program is a modern, smart way of successfully engaging local communities in the creation of shared value.
In such a way, the traditional perception of the community paradox - democratized access but with the heavy industry/infrastructure in someone else's backyard - is being overcome by a new approach to achieving a social license to operate. But from Europe to Asia, and throughout the Americas, many other case studies are emerging of renewable installations not just providing clean energy but generating additional value to back up community projects and the sustainable development of the local area, enhancing livelihoods, partnerships and - most importantly -pride.
What are, at the end of the day, the ingredients for success, the consequences of failure, and the 360 benefits of smart community participation in project planning and in the sustainable energy business? We want to discuss this broad topic during the upcoming World Energy Congress, identifying what will come next in local engagement solutions.
We will gather the voices of different stakeholders, among them local communities, industry, public administration, international organizations, academia, and the financial sector Irom all around the world, to build new paths to prosperity through sustainable energy.
(Alessandro Costa, Head of Sustainability - Falck Renewables, World Energy Council Studies Committee member)
For more news, views and interviews please visit LIVE DISCOURSE
DISCLAIMER: Except for the headline and minor editing, this write-up has been published from 'The 24th World Energy Congress Preview'. Devdiscourse is Media Partner of World Road Congress 2019 being organized in Abu Dhabi on 9-12 September 2019.
(Disclaimer: The opinions expressed are the personal views of the author. The facts and opinions appearing in the article do not reflect the views of Devdiscourse and Devdiscourse does not claim any responsibility for the same.)
---
FIRST PUBLISHED IN:

The 24th World Energy Congress Preview