24th WEC 2019: A tale of the shale revolution in South America's Argentina
The output from Vaca Muerta today accounts for 15% of the gas and 10% of the oil produced in Argentina. This helped to reverse a 15-year decline in national gas production.
Argentina World Energy Council Member Committee
|
Updated: 17-08-2019 13:54 IST | Created: 17-08-2019 13:54 IST
---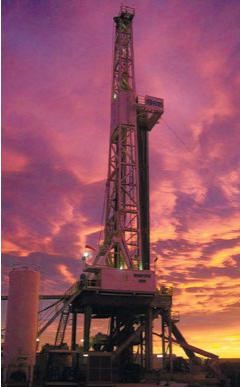 As energy professionals, researchers, innovators, entrepreneurs and policymakers et all are going to gather for intellectual discourse on energy in the triannual event of the World Energy Council - the 24th World Energy Congress in September, the Argentina World Energy Council Member Committee presents an energy journey of Argentina.
What is driving the successful development of shale gas and shale oil in Argentina?
The petroleum industry in Argentina has allowed this South American nation to attain hydrocarbon self-sufficiency after over 110 years in operation. Now, the emergence of a world-class shale resource opens up exciting new prospects. The Vaca Muerta shale play, the main source rock of the prolific Neuquen Basin, was identified as a prospect in the late 1920s but drilling did not begin until 2012. YPF, the state-controlled oil company, led the charge through a partnership with Chevron for the development of the Loma Campana block. Other companies such as Dow, Petronas and Schlumberger came in later and formed partnerships with YPF. Major players such as Exxon Mobil, Shell, Total, Wintershall and Pan American Energy (a JV between BP and Bridas) entered the game with their own pilot projects. More recently Tecpetrol, the oil and gas division of global steelmaker Techint, undertook the development of a large-scale project in the Fortin de Piedra block, where there had been no previous production.
The output from Vaca Muerta today accounts for 15% of the gas and 10% of the oil produced in Argentina. This helped to reverse a 15-year decline in national gas production. Natural gas accounts for more than 50% of the country's primary energy consumption and there had been plans in the 1990s, when production was growing, to turn Argentina into a regional supplier of gas. Seven export pipelines were built and commissioned (five to Chile, and the other two to Brazil and Uruguay).
However, an economic crisis in 2002, restrictive policies and low domestic prices discouraged investment and encouraged demand, rendering those export pipelines idle as export surpluses faded away. Argentina had to resort to LNG imports to meet this demand, a development that had a negative impact on its trade balance.
Now, thanks to rising shale gas production, seasonal exports to Chile have begun, and the goal of restoring energy self-sufficiency is within reach. More than 1,000 wells have been drilled in Vaca Muerta to date. Most of the current activity consists of multi-pad horizontal drilling, with laterals reaching 3,000 metres. Production growth has been impressive. As of January, shale oil production was 74 mbod, an 85% increase year-on-year. As for shale gas, production exceeded 1bcfd, a 235% y-o-y increase, driving a 5% increase in overall national production. But the promise of Vaca Muerta goes far beyond the national goals of self-sufficiency or energy security. A report from the U.S. Energy Information Agency has ranked Argentina's shale gas resources as the world's second-largest at some 800 tcf, and shale oil resources as the world's fourth-largest at some 27 bbbl. Most of these vast resources are concentrated in the Vaca Muerta shale play, with the rest spread over the other Argentine sedimentary basins. Among the key strengths of Vaca Muerta is its location in an area that is not considered environmentally sensitive, the availability of water and its proximity to the oil-producing Neuquén Province, where there has been upstream activity for 100 years. All these factors will help to secure the necessary operating licenses.
Argentina has a good chance of becoming a regional exporter of natural gas, considered a clean fuel in the transition to a lower-carbon energy mix. Argentina is known mainly as a large exporter of agricultural goods but it may soon join the league of energy exporters. Achieving this goal will involve overcoming various challenges: logistical costs, availability of abundant and technologically updated oilfield services, labour productivity and, last but not least, competitive pricing and fiscal terms.
The Vaca Muerta session at the World Energy Congress in Abu Dhabi will bring together top executives of the most relevant players of the South American shale revolution, who will share their experiences and their strategies aimed at overcoming these challenges to deliver the promise of abundant clean fuel for Argentina and its neighbours.
(Article contributed by the Argentina World Energy Council Member Committee)
For more news, views and interviews please visit LIVE DISCOURSE
DISCLAIMER: Except for the headline and minor editing, this write-up has been published from 'The 24th World Energy Congress Preview'. Devdiscourse is Media Partner of World Road Congress 2019 being organized in Abu Dhabi on 9-12 September 2019.
(Disclaimer: The opinions expressed are the personal views of the author. The facts and opinions appearing in the article do not reflect the views of Devdiscourse and Devdiscourse does not claim any responsibility for the same.)
---
FIRST PUBLISHED IN:

The 24th World Energy Congress Preview