24th WEC: How World Energy Council's 'Global energy Scenarios' would be a true Guide
In anticipation of the 24th World Energy Congress in Abu Dhabi on 9th-12th September 2019, the Council is preparing a global energy foresight stocktake and refresh. As a part of this project, it has undertaken a comparison of the assumptions, narratives, and numbers found in a peer group of global energy scenarios of interest to its members. The review has also been analysed in relation to the Council's ongoing horizon-scanning processes, including its annual Issues Monitor as well as interviews and leadership dialogues conducted in 2018. 
Anastasia Belostotskaya
|
Updated: 17-08-2019 20:09 IST | Created: 17-08-2019 16:06 IST
---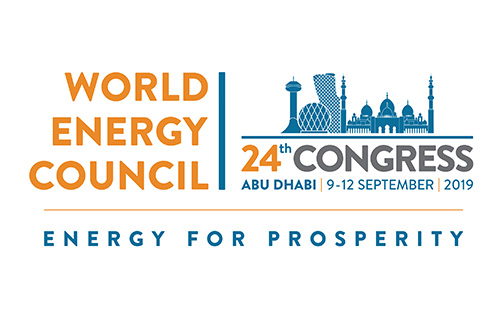 Can they unlock a sustainable energy future? Do they support users in designing an accelerated and successful energy transition? A successful global energy transition involves more than accelerating decarbonisation. The Council is refocusing its long-term energy scenarios storylines to dig deeper into disruptive innovations including technological, economic, social, and regulatory, which are already emerging within and beyond the energy system, coming from beyond, not just within, the energy system and utilities. A new set of global scenario storylines are in development for launch at the 24th Abu Dhabi World Energy Congress 2019.
The stakes are high in the race to achieve a successful energy transition. Energy is embedded in every aspect of modern life. An energy transition that will meet the demands of a growing global population without an increase in emissions that harm the environment is an unprecedented and immeasurably complex challenge. The energy transition can be derailed by misguided policies or actions, or it can be enabled and accelerated by innovation and new ways of flexible cooperation.
Relying only on better energy modelling and forecasting as drivers to a successful transition would be a mistake, even in a data-rich era. Instead, a new leadership approach is required, one that includes alternative methods with top-down, bigger-picture strategic thinking combined with bottom-up, agile, and adaptive innovation. As part of its core mission, the World Energy Council employs a multi-stakeholder engagement process to develop actionable, technology-and resource-neutral scenarios.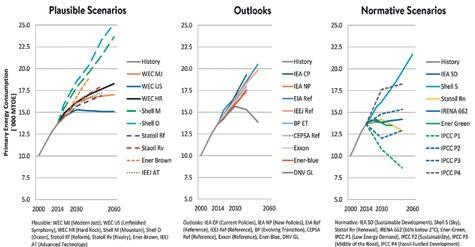 World Energy Scenarios are among the five tools in the Council's new Energy Transition Toolkit. These scenarios help users to anticipate, better prepare for and collaborate in delivering a successful energy transition. The Council's comparative review has validated the relevance and plausibility of its existing archetypal framework, and the benefits of continuing to work with the plausibility-based, narrative-led methodology. It also helped identify a series of insights, including:
All scenarios are grappling with the complexity of energy systems that are diverse, dynamic, and adaptive, with supply increasingly driven by changes in demand and developments beyond the energy sector.
The broader landscape of innovation, with its uneven pace and disruptive potential, is seen as a critical uncertainty. The wider implications of the energy-information nexus are emerging, including energy innovations coming from adjacent sectors, the role of finance, new consumer logic, and shifting societal needs.
All global energy scenarios highlight the role of more internationally-coordinated action, aligned on both local and global scales, and supported by agile regulatory frameworks that create pathways towards a successful transition.
The economics of the energy transition used in long-term energy scenarios modelling is out of touch with the realities of non-linear energy systems transition. Whilst decarbonisation pivots on the price of carbon, the costs of whole energy systems transition include wider sustainability challenges (e.g., global water stress and climate change impacts and adaptation), social benefits (e.g. job losses), and increased system resiliency.
A wide range of assumptions about demand exists within the different types of global energy future, including the slowdown in global population growth, rapid urbanisation in new economies, female education, rapid efficiency gains enabled by the electrification of transport and cooking, and recycling in the industry (Graph 1).
The Council also recognises that finding ways to better use global scenarios is far from straightforward. This often involves facilitating a successful energy transition in response to global and national visions, which are not just about energy. We support our members to make use of our World Energy Scenarios as a platform for leadership dialogue, to forge new common ground and catalyse and sustain collaborative innovation.
(Anastasia Belostotskaya is Senior Manager, Scenarios World Energy CouncilTo request the full version of the global scenarios comparative review, email insights@worldenergy.org)
For more news, views and interviews please visit LIVE DISCOURSE
DISCLAIMER: Except for the headline and minor editing, this write-up has been published from 'The 24th World Energy Congress Preview'. Devdiscourse is Media Partner of World Road Congress 2019 being organized in Abu Dhabi on 9-12 September 2019.
(Disclaimer: The opinions expressed are the personal views of the author. The facts and opinions appearing in the article do not reflect the views of Devdiscourse and Devdiscourse does not claim any responsibility for the same.)
Download The Devdiscourse News App for Latest News.
---
FIRST PUBLISHED IN:

The 24th World Energy Congress Preview