Lata Mangeshkar became part of everyday life without letting us know: Gulzar
---
PTI
|
Jaipur
|
Updated: 21-01-2023 19:01 IST | Created: 21-01-2023 19:01 IST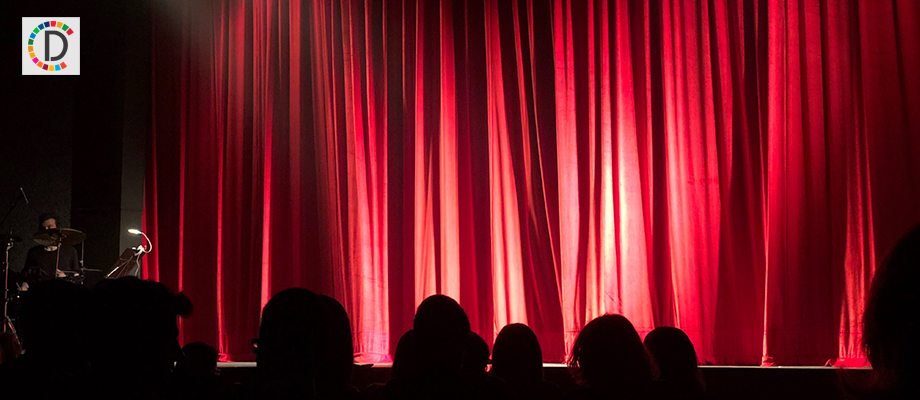 ---
There is a Lata Mangeshkar song for every occasion and festival, said veteran poet-lyricist Gulzar on Saturday as he remembered the late melody queen during a session at the ongoing Jaipur Literature Festival.
There was a time when a common Indian couldn't imagine going about their day without listening to a song that was not sung by Mangeshkar, who died on February 6, 2022, at the age of 92.
''Every singer's voice, style, technique, and diction is different, but that doesn't mean they are any less. There is Asha (Bhosle) ji, there was Geeta (Dutt) ji too. More than her voice, Lata ji gained recognition because of her quality. She became part of our everyday culture and civilisation.
''You would hear her voice in the 'bhajans' first thing in the morning as you'd wake up. If there was a wedding ritual or festivals like Holi and Raksha Bandhan, there was a Lata ji song. She became a part of our everyday life without letting us know. This is a big achievement that is associated with this name and voice. This has never happened with any singer,'' Gulzar told a full house at the Durbar Hall section of the lit fest.
He was speaking at the panel with author of ''Lata: Sur Gatha'' Yatindra Mishra, and Arun Maheshwari, the managing director of Vani Prakashan, publisher of the singer's biography.
The book's English translation by Ira Pandey, ''Lata: A Life in Music'', published by Penguin Random House, was released today.
Gulzar, who credited the singer for giving him a ''visa'' into the film industry, first collaborated with her on the song ''Mora Gora Ang Layle'' from 1963's ''Bandini'', which also marked his debut as a lyricist.
The duo then went on to create several gems with songs from films such as "Khamoshi", "Kinara", "Lekin", "Rudaali", "Masoom", "Libaas", "Dil Se..", "Satya", "Hu Tu Tu", and "Maachis", among others.
Mangeshkar had also produced Gulzar's 1991 directorial "Lekin", for which she also received a National Film Award for best female playback singer for the song "Yaara Seeli Seeli".
According to the lyricist, a good producer must be a ''miser'' and the singer was anything but that.
''She was not a good producer. Producers are those who protect their money and don't let it go to waste. Whenever she would come on set, she would bring presents for everyone on the film unit. She would spoil them rotten. A good producer is a miser, they are frugal,'' he recounted.
She was also someone who could surprise you, added Gulzar.
He recounted that music composer RD Burman was sceptical about the lyricist using the word ''badmaashiyon'' (mischief) in their song ''Aapki Aankhon Mein Kuch'' from ''Ghar'' (1978), saying Mangeshkar would not be comfortable with it.
He tried to reason with Burman and they waited till the day of the recording. After the veteran singer caught the music composer stealing looks from Gulzar, she asked him what the matter was.
''I told her that Pancham (Burman's nickname) was saying that you would not be ok with the word 'badmaashiyon' in the song. When she heard this, she said, 'I had finally found a new word to sing and you are thinking of removing that!''' he said.
Eventually, the word ''badmaashiyon'' was retained in the song.
Mishra, who won the National Film Award for best writing on cinema for ''Lata: Sur Gatha'' in 2017, said Mangeshkar must be credited for leading the way over royalties for writers and music composers.
''She was one of the pioneers who helped establish the Indian film music industry. Had she and Sahir Ludhianvi saab not been around, the AIR or music labels would not have begun etching the names of playback singers and lyricists on their records.
''If there were no Lata ji, Filmfare would not have created a separate award category for playback singing,'' he said.
The writer-poet narrated the popular anecdote where she refused to perform her song ''Rasik Balma'' from the 1956 film ''Chori Chori'', for which popular composer duo Shankar-Jaikishen had received the Filmfare Award.
''She asked 'Why should I sing? They said 'We have got the award of best music director', to which Lata ji replied: 'You can play just the tune then','' Mishra recalled.
J C Jain -- the then-editor of the newspaper daily Times of India, the group behind Filmfare -- also appealed to her to sing the track.
''But she said, 'You haven't given the award for the voice. You have awarded the music, so the composers will play the tune and I will not sing at the ceremony. A lot went on and then in 1958, the award for playback singing was introduced. And the award went to Lata ji for 'Aaja Re Pardesi' for 'Madhumati'.
''If today, Shreya Ghoshal or Arijit Singh are winning any honour, the credit goes to Lata ji. If lyricists are named today, the credit goes to Sahir saab,'' he added.
Pandey, who didn't attend the session in person, in a pre-recorded video message said she was ''delighted'' to be a small part of this venture.
''This book took forever to come out. At one stage I thought maybe it would not happen. Meanwhile, Lata Mangeshkar passed away and suddenly there was this reigniting of interest. She was always a diva and the greatest singer India has seen at least in this century. She had an iconic presence,'' she added.
JLF will conclude on January 23.
(This story has not been edited by Devdiscourse staff and is auto-generated from a syndicated feed.)