Sanitation still a challenge in Nigeria, reveals Participatory Monitoring
Pawan Kumar
|
Updated: 16-05-2019 22:08 IST | Created: 16-05-2019 01:56 IST
---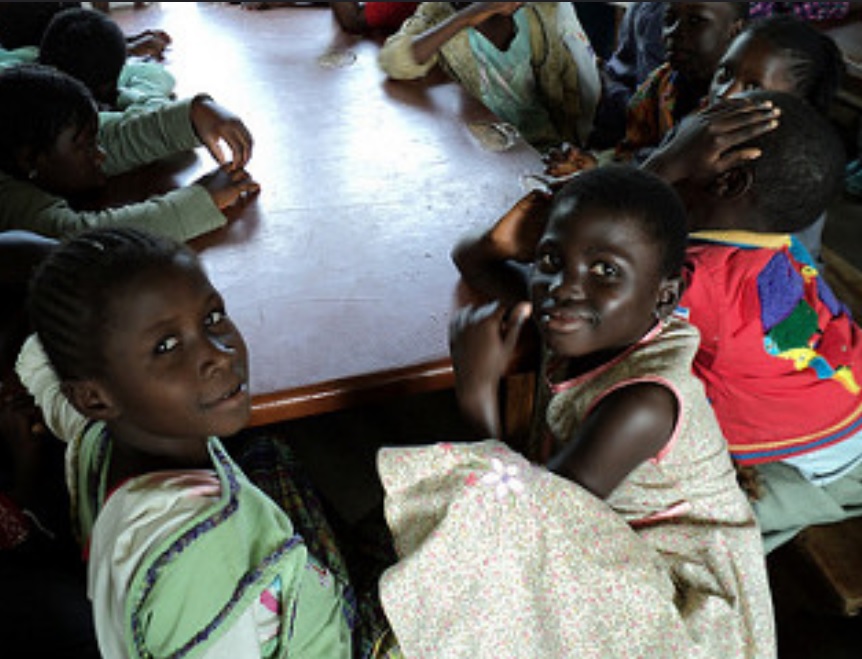 The feedback of participatory monitoring on the geospatial platform of Devdiscourse reveals that the sanitation particularly lack of toilet facilities and menstrual hygiene are still major challenges in achieving Sustainable Development Goals in Nigeria.
"Not so good" response on sanitation facilities at the Devdiscourse's geospatial platform, designed for participatory monitoring of SDGs at the global level, promoted us to go deeper into the issue ailing the African nation.
Nigeria is dubbed as the third worst country worldwide as around 87 per cent population has no access to basic sanitation facilities. According to the official data, about 67 per cent of the population have no access to hygienic toilet therefore bound to practice open defecation. Furthermore, out of the 67 per cent around one-third population lacks access to clean water. In a report - "Out of Order – The State of the World's Toilets 2017" by Water Aid, it is underlined that open defecation practice percentage in Nigeria has increased from 23 per cent in 2000 to 26 per cent in 2015.
Most recently, in research, the UNESCO reported that about 10 per cent of adolescent girls had to drop out from their schools due to lack of separate toilet facilities and menstruation risk embarrassment. More than 50 per cent of public schools does not have the basic toilet facility for girls in Nigeria. So, due to poor sanitation facility in the public schools in Nigeria, the enrolment of girls is 7 per cent less than the enrolment of boys. WASH United an NGO is also engaged in improving menstrual hygiene through sanitation awareness and observing the Menstrual Hygiene Day on 28th may, 2014. Devdiscourse is running a research project on participatory monitoring of SDGs with an aim to generate data required to bridge the information gap and create achieve base needed for robust implementation of SDGs.
From water aid survey, it is reported that due to lack of basic sanitation facilities increases the vulnerability of women to sexual harassment, assault and rape. In an article published in global citizen 2018, it was reported that around 25 per cent of women had faced harassment, threat and sexual assault primarily due to lack of toilet facilities and prevalence of open defaecation in some parts of Lagos. In 2012, security was a big concern for women and about 67 per cent of women felt unsafe to use public toilets. Also, as per the report of water aid 2015, it was noted that household sanitation has declined by about 9 per cent since 1990. The lack of proper sanitation is a major factor for the increase in morbidity and mortality rate in Nigeria. It results in an increase of susceptibility of waterborne disease like diarrhoea and dysentery etc.
In a report of WHO, it was underlined that around 30 per cent of hospitals and clinics do not have the basic sanitation facility due to which babies and mothers face high health risks. On average, 1 woman in 23 loses their babies due to lack of basic sanitation facilities in hospitals. The condition of sanitation could be assessed with the fact that there is no sewer facility in the country except capital Abuja and some areas of Lagos. The intensity of the sanitation problem in Nigeria could be assessed with the fact that around 85 per cent of women of Lagos does have access to sanitation facilities.
Access to decent sanitation facilities is essential to maintain good health, dignity and safety of women, and also gender equality. Sanitation is a vital effort to achieve SDG-6 by 2030. According to the data available on the UNICEF, the overall gap for improvement of basic sanitation facility in Nigeria is about 64 per cent. It is due to lack of funding availability and affordability of household people. The contribution of households is imminent to improve the situation. They could be encouraged through awareness and easy financial support for building a safe place for women. The lack of sanitation facilities would adversely affect the women's participation in health, education and employment.
In addition, participatory monitoring could be used as a tool for the effective implementation of SDG related projects in Nigeria.
Pawan Kumar is Public Health Specialist with VisionRI.
---
FIRST PUBLISHED IN:

Devdiscourse News Desk