SDG 2: Decoding undernourishment among children in Zimbabwe
Lack of awareness on the breast feeding is one of the major reasons for under nourishment among children in Zimbabwe.
Pawan Kumar
|
Updated: 25-05-2019 18:48 IST | Created: 16-05-2019 20:34 IST
---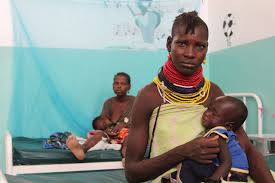 The pitiable situation of food security in Zimbabwe needs imminent attention if the world community is to achieve the global goal of 'Zero Hunger' included as SDG 2. This is because the condition of food security in Zimbabwe is worsening day by day which besides the data, is also reflecting in the participatory monitoring of SDGs being done by Devdiscourse.
There may be a set of technical reasons but it's a bare fact that the non-availability of food is the main cause behind increasing undernourishment in Zimbabwe to which children are the most vulnerable. As part of participatory monitoring, Devdiscourse is receiving the feedback that the food is not available even for children in several parts of the country, which is more problematic in rural areas. The World Food Programme in recent data has revealed that in the peak of the lean season of 2019 around 5.3 million people face food insecurity in Zimbabwe. It is worthwhile to mention that around 1.5 million people had faced food insecurity in the same season in 2015-16 which was an alarming 164 per cent increase in food insecurity.
Devdiscourse's initial data also validate the pitiable condition of food insecurity in Zimbabwe where food is a scarcity due to a variety of reasons. The data is available on Devdiscourse's geospatial platform for participatory monitoring of SDGs that aims to generate the data required for participatory monitoring of SDGs and facilitate the robust implementation of Global Goals 2030.
In Zimbabwe, only 4 per cent of children below five years of age are getting minimum acceptable diet and about 26 per cent of children were found stunted in 2018.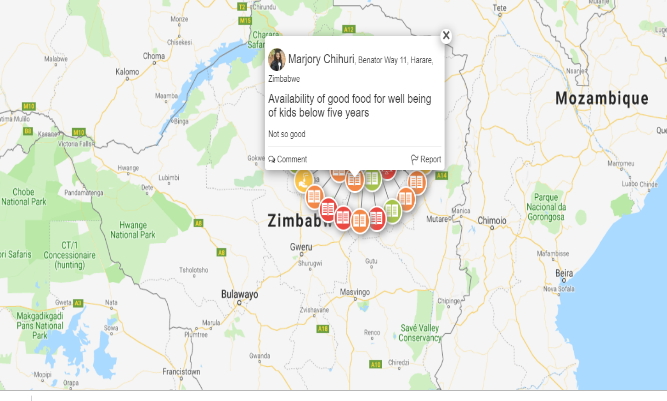 Furthermore, in a study in 2018, it was revealed that children are lacking nutrients in their body as the mothers were not aware of the importance of breastfeeding and their nutritious requirements. It was found that around 25 per cent of children were suffering from vitamin A and 75 per cent had an iron deficiency. Stunting level among children is varying geographically from Bulawayo (19 per cent) to Matabeleland (31 per cent). The difference in stunting level is also seen according to the level of maternal education. It was found that the mothers of 25 per cent of stunted children had secondary level education while the mothers of 45 per cent of stunted children had no formal education.
According to the study by USAID, poor feeding practices contributed to child malnutrition in Zimbabwe. This is also substantiated by a report Zimbabwe Profile 2018, which reveals that only 58 per cent of children were breastfed within the first hour of birth. Less than 50 per cent of children of 0-6 months age were breastfed and further the percentage of children of 4-5 months' age decreases to 20 per cent with a minimum acceptable diet. Girls education and early marriage are the key reasons for poor breastfeeding.
Risk of stunting is usually high among newborn babies. Besides, early motherhood (under 18 years) is also the key cause in the contribution to malnutrition status among children.
The open defecation in rural Zimbabwe is as high as 30 per cent, which is also a major reason behind the spread of infectious diseases causing malnutrition and stunting growth. The policies implemented by the national government like Food and Nutrition Security Policy (2013), National Nutrition Strategy (2014–2018), Interim Poverty Reduction Strategy Paper (2016–2018) and National Food Fortification Strategy (2014–2018) have provided limited results. The policy interventions are still continuing in the form of Enhancing Nutrition, Stepping Up Resilience and Enterprise (ENSURE) (2013-2018), Amalia (2013-2018) and Feed the Future Zimbabwe Crop Development Program (2015-20). However international community need to play more proactive role to help Zimbabwe overcome the food insecurity and save innocent children from malnutrition.
The food surplus countries where millions of tonnes of grains are destroyed due to various reasons may play a vital role in addressing food insecurity. An alliance between food surplus countries and Zimbabwe with the assistance of international organisations would be helpful in feeding Zimbabwe.
Pawan Kumar is Public Health Specialist with VisionRI.
---
FIRST PUBLISHED IN:

Devdiscourse News Desk