World News Roundup: Some Russians flee from Putin's Ukraine war call-up; Iran's Revolutionary Guards issue warning as protests over woman's death spread and more
---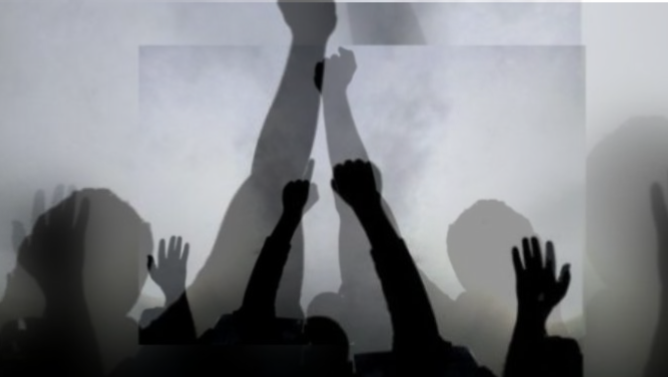 ---
Following is a summary of current world news briefs.
Some Russians flee from Putin's Ukraine war call-up
Some draft-age Russians headed abroad on Thursday to escape their country's biggest conscription drive since World War Two, while explosions shook southeastern Ukraine on the eve of referendums planned there by pro-Moscow separatists. President Vladimir Putin's new mobilisation campaign escalates a war that has already killed thousands, displaced millions, pulverised cities, damaged the global economy and revived Cold War confrontation.
Iran's Revolutionary Guards issue warning as protests over woman's death spread
Iran's powerful Revolutionary Guards called on the Islamic Republic's judiciary on Thursday to prosecute "those who spread false news and rumours" about a young woman whose death in police custody has triggered nationwide protests. Protesters in Tehran and other Iranian cities torched police stations and vehicles earlier on Thursday as public outrage over the death showed no signs of easing, with reports of security forces coming under attack.
Russian draft spurs exodus by some men as air fares soar
Some Russian men rushed for the exits on Thursday after President Vladimir Putin ordered a partial mobilisation, with traffic at border crossings with Finland and Georgia surging and prices for air tickets from Moscow rocketing. Putin on Wednesday ordered Russia's first mobilisation since World War Two and backed a plan to annex swathes of Ukraine, warning the West he was not bluffing when he said he'd be ready to use nuclear weapons to defend Russia.
Thailand denies entry to model who denounced Myanmar junta in pageant speech
A Myanmar model who took refuge in Thailand after speaking out against a military coup in her homeland has been blocked from returning to Bangkok, Thai authorities said on Thursday, over what her manager said was an Interpol notice. Han Lay, who captured international attention last year with a moving beauty pageant speech calling for urgent help for Myanmar's people during a military crackdown, did not have a valid visa to enter Thailand, the immigration department said.
Italy election set to crown Meloni head of most right-wing govt since WW2
Italy's parliamentary election on Sunday could make history, giving the country its first female prime minister at the head of its most right-wing government since World War Two. Giorgia Meloni's nationalist Brothers of Italy (FdI) barely scraped 4% of the vote in 2018, but the party is expected to take around 25% this time around and propel an alliance of conservative partners to a clear parliamentary majority.
Sri Lanka president holds talks with foreign diplomats on debt restructuring and IMF programme
Sri Lanka's President Ranil Wickremesinghe held talks with foreign diplomats on debt restructuring and the International Monetary Fund programme, the island nation's government said in a statement on Thursday.
Ukraine's Zelensky hails commanders freed in a prisoner swap as 'superheroes'
President Volodymyr Zelensky hailed as "superheroes" the senior Ukrainian commanders, including those who led the dogged defence of Mariupol, who were freed by Russia as part of a prisoner swap involving almost 300 people, including foreigners. Under the terms of the deal, which Turkey helped broker, 215 Ukrainians - most captured after the fall of the port city - were released on Wednesday. In exchange, Ukraine sent back 55 Russians and pro-Moscow Ukrainians.
EU says members will need joint position on Russians arriving at borders
The European Union will need to establish a joint position on requests for entry by Russians fleeing their country due to the war in Ukraine, the bloc's executive said on Thursday. The European Commission said, however, that member states will have to assess requests on a case-by-case basis, taking into account fundamental rights and asylum procedure legislation.
Analysis-As Putin escalates the Ukraine war, China stands awkwardly by him
Xi Jinping is unlikely to abandon his "old friend" Vladimir Putin, even as the Russian leader's decision to send thousands more troops to Ukraine and his nuclear threats strain Beijing's "no limits" partnership with Moscow, experts said. China will instead dig in on its awkward stance of calling for dialogue and peaceful resolution while refusing to condemn Russia's invasion of Ukraine, they said.
U.N. rights envoy warns that Myanmar's election will be a 'fraud'
The United Nations human rights expert on Myanmar said on Thursday that an election planned by the country's junta will be a "fraud" and warned other countries against offering assistance that would help legitimise it. The junta declared a state of emergency after seizing power from the elected government of Aung San Suu Kyi in a coup in February last year, and has tentatively planned for elections by August 2023.
(With inputs from agencies.)