New Education Policy proposes a 'Fish Market' of examination boards in India
In fact, the new policy is proposing an examination pattern which has introduced in the United Kingdom in 1990 but failed to bring laudable reforms in school education. The boards in UK are often alleged to in connivance with schools and teachers to show improved performance on paper. If implemented in India, the borrowed system will put the students and their guardians in a catch 22 situation.
Siddheshwar Shukla
|
Updated: 19-06-2019 21:44 IST | Created: 19-06-2019 16:58 IST
---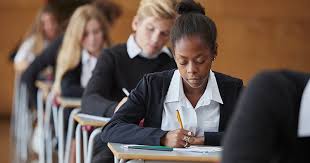 In a bizarre recommendation, the academicians entrusted to draft National Education Policy (NEP) 2019, has proposed to set up multiple examination boards owned by Central government, State governments, Universities and private bodies; for school students in India. These examination boards can tie up with the schools, conduct examinations and issue certificates like Central Board of Secondary Education (CBSE) and Council for the Indian School Certificate Examination (ICSE). According to the provision, besides, the existing CBSE, ICSE, State Boards, the universities and even private bodies can also open their boards, conduct examination and issue certificates.
"More than one Board of Assessment (BOA) may operate in all states including some that operate nationally, including the existing Central BOAs such as CBSE, ICSE, National Institute of Open Schooling (NIOS). This will offer a liberalized system of school leaving certification, with multiple choices available," recommends the draft NEP 2019 (page 184-85). These boards besides conducting the school leaving certificate will also have the power to certify the same; as is presently done by CBSE. "There may be private not-for-profit BOAs, which may be entirely independent, only with oversight by the department of education or Ministry of Human Resource Development to ensure that they continue to abide by the approval conditions. University may also start BOAs if approved through the aforementioned process," added K. Kasturirangan Committee. These boards will be under the administrative control of education departments of their respective Central and State governments. In India, there are presently five all India boards – CBSE, ICSE, NIOS, International Baccalaureate, and Cambridge Assessment International Education (CAIE); besides the state governments also have their own provincial examination boards in their respective states. However, in every state the two boards are primarily popular - CBSE run by the Central government and the provincial board of the concerned state government.
According to the provision, besides, the existing CBSE, ICSE, State Boards, the universities and even private organisations can also open their boards, conduct examination and issue certificates. If implemented, this provision will open a 'new market' for 'education business' in India.
However, the draft National Education Policy envisions to shield the education system from profiteering and puts it on high philanthropic grounds, the provisions of BOAs have been so cunningly drafted to open a new business opportunity in the education sector for private investors. "In addition to the State BOAs, students at some schools may also have the option to be assessed by Central BOAs, or other (International) BOAs," said the recommendations. It further added, "The BOAs will not affiliate schools but will offer their services for schools and students to choose; schools may decide which board/s of assessment they use, based on the curricula they set".
A very simple analysis of these provisions reveals that the marketing executives of BOAs will freely and irritatingly contact students and their parents to join their respective BOAs. In more clear terms the students and parents will receive promotional messages, calls from BOAs and messages like we receive 'bank loan' offers from various private banks. Furthermore, schools have been given absolute freedom to choose curriculum, textbooks and BOA. There are several private bodies in India which have hundreds of schools spread across the state/s such as Delhi Public School, Ryan International Schools, Mount Literal Zee School, Modern School, Khetan Public School already doing their 'business' in the 'school industry' and often accused of engaged in profiteering. What will prevent these schools sharks to open their own examination board directly or through a sister concern? What will prevent these school sharks to force the students and parents opt for their own examination board and pay hefty fees? The million-dollar question is about the sanctity of the examination. If the school and assessment boards are run by the same group or the sister concerns, what would be the sanctity of the examination? If implemented, the inter-school transfers will be almost impossible. The parents, even if in a condition of non-affordable fee hike and unsatisfactory performance, it would be almost impossible for the parents to change the school. Once admitted in the nursery the child will have to complete till 12th or drop out.
In recommending a unified – National Testing Agency (NTA), to replace all the existing entrance examinations for medical, engineering and medical colleges the Draft National Educational Policy 2019 argues to relieve the students from stressfulness, unnecessary pressure and burden. The provision for multiplicity of examination boards are based on contradictory arguments of freedom and choice of students.
In a country like India, even the parents in metros are not much confident behind the rationality of the board they have chosen for their wards. How can uneducated parents particularly those living in villages and tribal areas will exercise their freedom to choose the boards? In fact, in search of more freedom for the students and their parents, the draft NEP has put them in a state of 'catch 22'. With so many boards and curriculum, the interschool transfers will be almost impossible. Thus a child admitted in a school at KG standard will continue to remain property of that school till 12th standard even if the school hikes fee up to unaffordable level. The parents will have only one option – drop out and join their kids a government school or open school. Though from the back door, this policy is going to give absolute power to the schools on students at least in terms of using them as their property while for parents it will be completely like a 'fish market' where customers are welcomed only at entry points but once trapped have no way to escape.
The policy, however, prevents the BOAs will not determine or have any role in determining the curriculum or syllabus or textbooks, for any school in any way but it is unlikely to exercise control on BOAs. It seems the makers of the draft policy are not aware of the working on the ground level. This simple hurdle could be broken easily. Citing constraints of resources, the examination boards may offer their services to the schools which prescribe a select curriculum or provide concession to select curriculum or pay incentives to choose a particular curriculum etc. Secondly, the private groups running school chains may open 'private examination boards' through sister concerns and control all the three aspects – curriculum, textbooks and examination; in all the schools of their group. In both situations, private schools are likely to earn surplus and grow while parents will suffer, face harassment and financial exploitation. The children are likely to face more psychological pressure and harassment in this fish market of examination boards.
In an article in the UK edition of the Telegraph in 2015, Sir Michael Wilshaw, the head of Ofsted, has called multiple exam boards as the biggest concerns for robust examination. According to Wilshaw as multiple exam boards fight to be chosen by schools they could be tempted to make their tests easier to help pupils get better grades. Another student portal calls the multiple exam boards as ridiculous. Similarly, in an investigative story in 2009, in the UK's the Guardian journalist Warwick Mansell also dig out holes in the multiple board system.
Surprisingly, the same NEP recommends replace all entrance/admission examinations conducted for admission in higher education such as medical, engineering, and universities; with an integrated National Testing Agency (NTA). The NTA will open centres across the country and conduct tests for 12th standards students for admission in higher education. "While admissions to institutions of higher learning will be based on criteria that higher educational institutions choose to set, most educational institutions and many employers will be encouraged to use these NTA tests rather than their own examinations to ease the burden on students and on themselves," said NEP at page 109. The philosophy and provision of BOAs are in completely in the contraction of NTA. It seems the private lobby is finding the school education a profit-making sector with minimum responsibility and therefore searching more avenues of investment while providing a sustainable placement or job has emerged a tough responsibility in the higher education. Presently, even the highly qualified parents generally grade various private schools and school chains on the basis of their performance in CBSE or ISCE boards. How the parents and their wards in India will compare the schools if there are so many boards? The makes of the NEP need to consider the practical complexity of the provision.
Siddheshwar Shukla is Associate Editor with Devdiscourse.
Note: The opinions expressed are personal views of the author.
---
FIRST PUBLISHED IN:

Devdiscourse News Desk