With violence-hit district out of bounds, Oppn accuses Adityanath Govt of trying to cover up; demands sacking of Union Minister, arrest of son
---
PTI
|
New Delhi
|
Updated: 04-10-2021 19:51 IST | Created: 04-10-2021 19:51 IST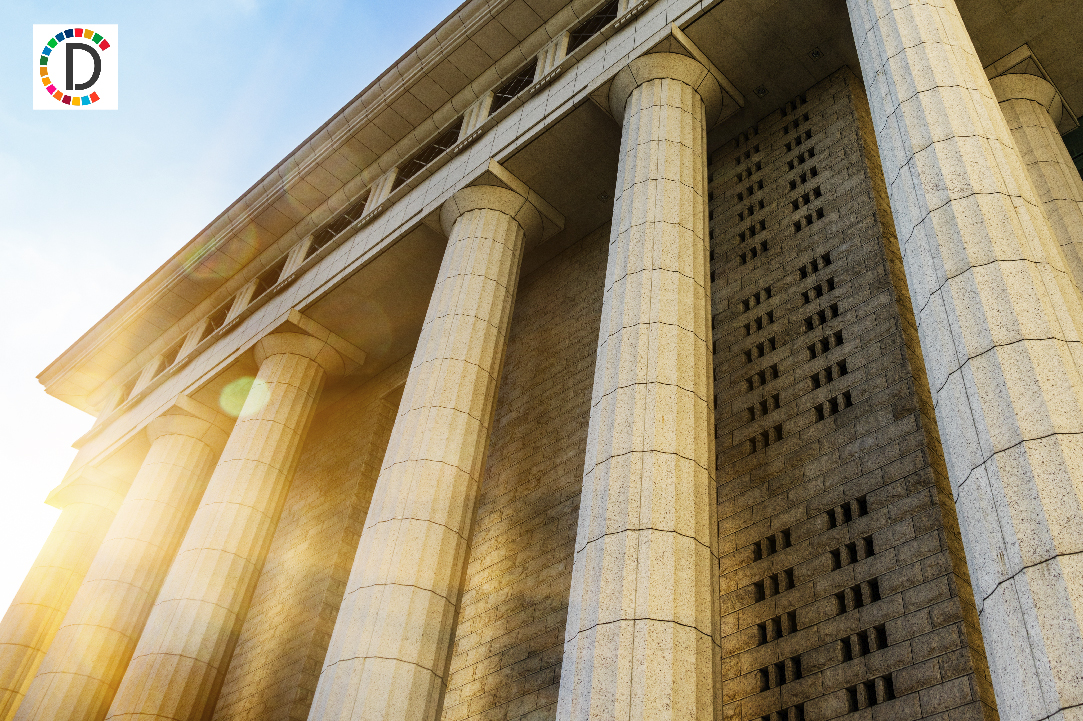 ---
Opposition parties on Monday lashed out at the BJP government in Uttar Pradesh for not allowing their leaders to visit Lakhimpur Kheri after eight people died in violence there during an anti farm law protest, alleging it was an attempt to cover up and demanding the sacking of Union Minister Ajay Mishra and the arrest of his son, who have been named in an FIR.
Trinamool Congress supremo and West Bengal Chief Minister Mamata Banerjee alleged that ''killing Raj is going on, instead of Ram Rajya'' in Uttar Pradesh, while Congress chief spokesperson Randeep Surjewala compared the BJP government to ''General Dyer'' who ordered firing upon peaceful protesters in Jallianwala Bagh in Amritsar in 1919.
CPI(M) general secretary Sitaram Yechury alleged that democracy was being ''throttled'' while AAP's chief spokesperson Saurabh Bharadwaj termed it the ''Hathras model'' and alleged that both state and central governments are attempting to cover up the incident of Lakhimpur Kheri.
The opposition parties also accused some BJP leaders of making provocative statements and questioned the ''silence'' of Prime Minister Narendra Modi and Home Minister Amit Shah on the issue.
Two FIRs were registered a day after clashes claimed the lives of eight people, including four farmers allegedly run over and four people in a convoy of BJP workers who were lynched.
Several opposition parties and farmer leaders have alleged that Union Minister of State for Home Ajay Mishra's son Ashish ran over the anti-farm protesters, though they both have denied the allegations.
''We demand that Union minister Ajay Mishra should be immediately dismissed from his post and his son arrested forthwith. We also demand that the minister should be booked for the same offence as his son as he is trying to protect him,'' Chhattisgarh Chief Minister and Congress leader Bhupesh Baghel told reporters.
With the violence-hit district made out of bounds for opposition leaders, Baghel took a swipe at the Adityanath government, asking if ''passport or visa'' was needed to travel to UP.
Samajwadi Party (SP) president Akhilesh Yadav, who was detained as he sat on a dharna outside his Vikramaditya Marg residence in Lucknow after he was not allowed to go to Lakhimpur, also hit out at the BJP, accusing it of ''colluding'' with killers.
''Vehicles are being run over those who raise their voices. We want the arrest of the minister and his son in the Lakhimpur incident,'' he told reporters.
Banghel said the entire country is agitated over the Lakhimpur incident and alleged that ''the BJP's thought process and politics is inspired by the British''.
''Does one require a passport or visa to visit Uttar Pradesh? Have the rights of all residents being taken away in Uttar Pradesh,'' the Congress leader said after he and other leaders, including Priyanka Gandhi who later sat on a hunger strike, were stopped from visiting Lakhimpur.
The Congress said it would hold protests outside the offices of all district magistrates across the country on Tuesday to protest against the incident.
BSP chief Mayawati claimed that party general secretary and Rajya Sabha MP SC Mishra was '''placed under house arrest'' late last night so that the party delegation under his leadership could not go to Lakhimpur Kheri to get the correct report.
''This is very sad and condemnable,'' she tweeted while demanding a judicial inquiry.
Yechury said the BJP and the Modi government ''have no business to not allow political parties to reach victims of the barbarism inflicted on farmers yesterday''.
''Strongly condemn this draconian throttling of democracy. The sacrifice of our brave and determined farmers will not be allowed to go in vain. Our respects to those who have paid with their lives,'' the CPI (M) leader tweeted.
Facing heat over the incident, the Uttar Pradesh government announced a probe by a retired High Court judge and a compensation of Rs 45 lakh to the families of four deceased farmers and Rs 10 lakh to those injured in the violence.
However, the Congress and other parties demanded that the compensation amount be increased to Rs one crore ''It is a shame that the prime minister and home minister, whom the minister directly reports to, have not uttered a word on this cold-blooded murder,'' Congress general secretary K C Venugopal said.
TMC chief Mamata Banerjee also launched a scathing attack on the BJP governments at the Centre and in the state and alleged that an attempt was being made to hide the truth.
''What is going on in the country is not democracy but autocracy. Farmers were brutally butchered, and they (BJP) didn't want the truth to come out. That is why they have imposed Section 144 (CrPC) there.
''They are stopping delegations from visiting the locals there,'' she told reporters after visiting a Gurudwara in Bhabanipur, her assembly constituency.
''Killing Raj is going on, instead of Ram Rajya as promised by them,'' she said to a query.
The AAP also demanded the removal of the minister and the arrest of his son.
The party raised questions on the Uttar Pradesh government's handling of the situation, alleging that the way internet services have been blocked and opposition leaders as well as mediapersons barred from entering the area is a reminder of the situation that had emerged after the gang rape and murder of a Dalit girl in Hathras last year.
''Clearly, it's Hathras model. Both the state government and the Union government are attempting to hush up and cover up the incident of Lakhimpur Kheri violence,'' AAP Saurabh Bharadwaj told a press conference at the party headquarters in Delhi.
The AAP leader said that his party will launch a nationwide protest against the Lakhimpur violence.
Earlier in the day, AAP MP Sanjay Singh said that he was stopped by police in Uttar Pradesh's Sitapur when he was en route to Lakhimpur Kheri to meet the family members of farmers killed on Sunday.
''This is a dictatorship. How unfortunate it is that a parliamentarian cannot meet the family members of the farmers who died in the violence and pay condolences. I am not going to move from here. I will stay here," Singh said.
(This story has not been edited by Devdiscourse staff and is auto-generated from a syndicated feed.)