Congress to reach out 3,226 panchayats in Himachal during 'Haath Se Haath Jodo' campaign
During the follow-up campaign, the party is mulling distributing Congress leader Rahul Gandhi's letter and a chargesheet, listing failures of the BJP government, among the general public.
---
ANI
|
Updated: 23-01-2023 23:16 IST | Created: 23-01-2023 23:15 IST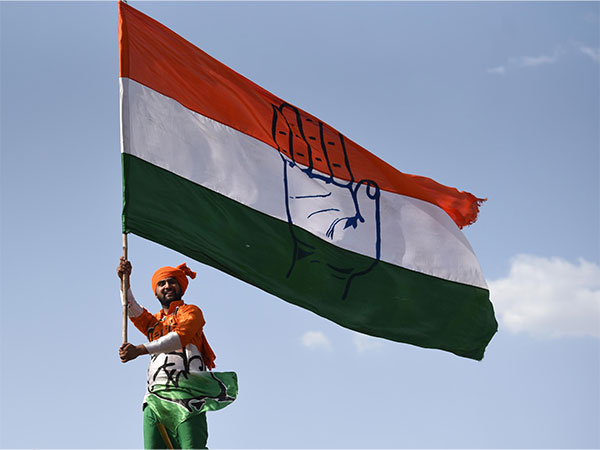 ---
Congress will reach out to 3,226 village panchayats under the aegis of 'Haath Se Haath Jodo' campaign, the follow-up programme of Bharat Jodo Yatra, in Himachal Pradesh starting from January 26. The campaign is believed to be an attempt to outreach people and increase the party's support base before the 2024 Lok Sabha elections.
Addressing the mediapersons, Himachal Pradesh Congress president Pratibha Singh said the Congress party would start the campaign on January 26. A programme has been fixed to reach the campaign in 3,226 panchayats. "In the second phase of Rahul Gandhi's Bharat Jodo Yatra, Congress is going to start Haath Se Haath Jodo campaign across the country from January 26. For the last eight years, people are unhappy with the anti-people policies of Modi government in the country and the voice of the opposition is not being heard. That is why Rahul Gandhi is connecting with people through Bharat Jodo Yatra and during this people are made aware of the anti-national decisions taken during Modi's tenure."
She said that the Bharatiya Janata Party (BJP) government has failed to fulfil the promises made to the people. "The voice of the people of the country was unheard everywhere after which Bharat Jodo Yatra was started. This campaign will be taken up to the block level. As many as 3,226-gram panchayats of the state will be covered in this programme," she said.
Congress' national spokesperson Jairam Ramesh on Friday said that the party's 'Haath Se Haath Jodo' campaign will take place for two months, starting on January 26. "The 'Haath Se Haath Jodo' campaign will be held from January 26 to March 26. The Congress workers will do door-to-door canvassing and will reach out to every single house in 10 lakh polling booths of 6 lakh villages and 2.5 lakh gram panchayats," Congress MP Jairam Ramesh said.
Under the rubric of Haath Se Haath Jodo Abhiyaan, the party aims to cover about 2.5 lakh gram panchayats, 6 lakh villages, and over 10 lakh polling stations. During the follow-up campaign, the party is mulling distributing Congress leader Rahul Gandhi's letter and a chargesheet, listing failures of the BJP government, among the general public. (ANI)
(This story has not been edited by Devdiscourse staff and is auto-generated from a syndicated feed.)