Increased capex to boost domestic steel demand, generate employment: Steel industry
---
PTI
|
New Delhi
|
Updated: 01-02-2023 20:22 IST | Created: 01-02-2023 20:13 IST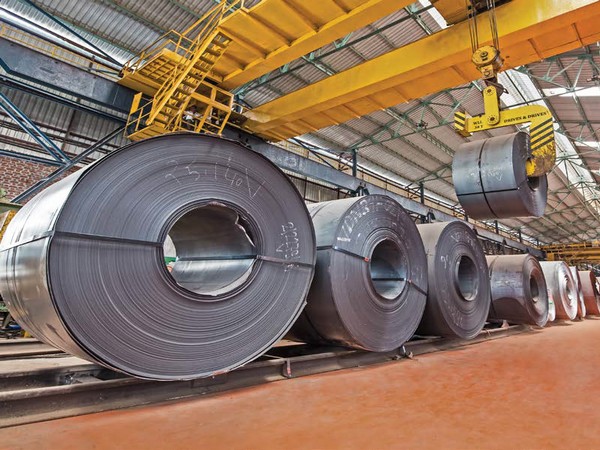 ---
The increased capex allocation of Rs 10 lakh crore announced in the Union Budget will lead to pick up in demand for steel and generate employment in the country, steel industry said on Wednesday.
Finance minister Nirmala Sitharaman tabled the Union Budget for 2023-24 in Parliament.
''A significant 33 per cent increase in capital expenditure to Rs 10 lakh crore -- 3.3 per cent of the GDP -- thrust to fast-track infrastructure development, and the highest ever Rs 2.40 lakh crore for railways will translate into robust domestic steel demand, thus spurring private investments and job creations,'' said Dilip Oommen, CEO of AMNS India and Executive Vice President of ArcelorMittal.
First- and last-mile connectivity for sectors like steel, ports, coal, etc. with an investment of Rs 75,000 crore will improve logistics efficiency, he said.
Anil Chaudhary, Chairman, Metals and Minerals Committee, PHDCCI, and Group CEO, Metals & Mining, Essar Capital, said the overall capital outlay of Rs 13.7 lakh crore will spur the growth of infrastructure and construction sector in the country, and the direct beneficiary of which will be the domestic steel industry.
The finished steel consumption is expected at 118 million tonne (MT) in the ongoing fiscal. It will reach a level of 132 MT in the next 2023-24 financial year.
JSW Group Chairman Sajjan Jindal said: ''The 40 per cent increase in the income tax rebate limit from Rs 5 lakh to Rs 7 Lakh is a huge comfort that this budget has given to our middle-income group and is a great step to strengthen their finances.'' Terming the scheme to support central and state government and municipalities in replacing their old polluting vehicles as a ''master stroke,'' he said it will give a boost to the manufacturing sector which is largely driven by the auto industry and will bring more efficient machines onto the road.
''This government has been giving a huge push to the infrastructure upgradation of our nation and an increase in spending on road and rail infrastructure is a testament to their philosophy. This will help maintain the momentum of our economic growth, contrary to the world scenario,'' he said.
T V Narendran, Tata Steel CEO & MD, said the budget focusses on increasing capital expenditure to build infrastructure without compromising on the fiscal discipline that is so essential in an era of rising interest rates.
''There is more holistic focus on logistics with significant investments in the railways as well as proposed work on coastal shipping. The budget also assigns resources for the long-term and important transition to a greener future. The support to the tourism sector and to MSMEs were also much needed as these sectors suffered the most during covid,'' Narendran said.
Bimlendra Jha, Managing Director, Jindal Steel & Power Limited (JSPL), said the government has continued to put focus on infrastructure and construction with a budgetary allocation of Rs 10 lakh crore. This augurs well for the steel and cement industry. These industries will also gain from the focus on rail and transport infrastructure projects as well as budgetary allocation to improve urban infrastructure in tier 2 & tier 3 cities.
Alok Sahay Secretary-General and Executive Head, Indian Steel Association, said ''We got a pro-growth budget with a significant push to capital expenditure to boost the economy. The Budget will steer India toward sustainable development, with a strong focus on infrastructure spending and financial support to MSMEs.'' Satish Kumar Agarwal, CMD, Kamdhenu Ltd, said: ''The announcements related to 50 additional airports, heliports, water aerodromes, and advanced landing zones to be revitalised will provide push for the infrastructure sector which in turn will create demand for steel.''
(This story has not been edited by Devdiscourse staff and is auto-generated from a syndicated feed.)