One Piece Chapter 1005 titled 'Devil's Child', know more on Chapter 1006
Devdiscourse News Desk
|
Tokyo
|
Updated: 25-02-2021 21:00 IST | Created: 25-02-2021 21:00 IST
---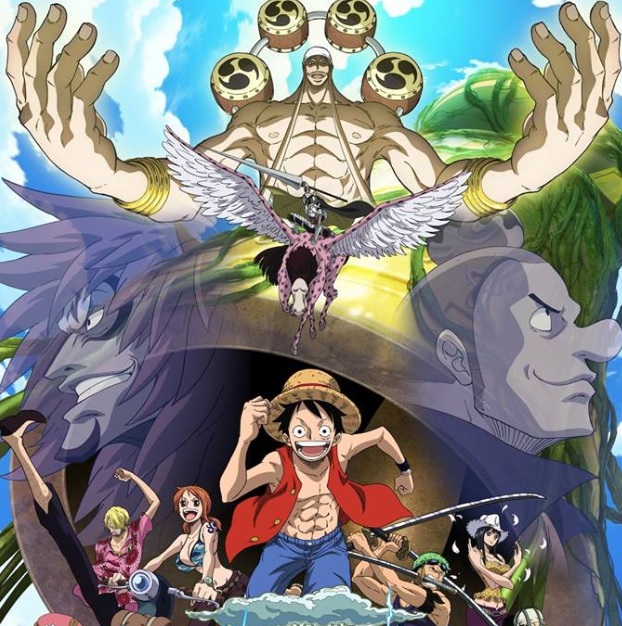 One Piece Chapter 1006 release date is revealed and the manga enthusiasts are very excited to know what can happen next. Read further to know in detail.
According to some reports, the full summary of One Piece Chapter 1005 is expected to be out today. However, One Piece Chapter 1005 will release officially on February 28 and fans can read it online free from the manga platforms named Shonen Jump, Viz Media, and MangaPlus.
One Piece Chapter 1005 has got the title "Devil's Child." It will show Robin and Brook saving Sanji from Black Maria.
The manga One Piece Chapter 1005 starts with Black Maria urging Sanji to call Robin for help. Sanji then calls for help and says "Save me, Robin! I'm on the 3rd floor! I'm a prisoner!" Nami understood that Sanji's opponent is a woman. Robin then attacks Black Maria with a big hand and Brook rescues Sanji by freezing the web of Black Maria without touching. Robin then says, "Thanks for trusting me, Sanji."
One Piece Chapter 1005 spoilers reveal more about the Chapter 1006 storyline. After saving Sanji, Robin came into the limelight and Brook also gets a chance to shine.
Fans would be happy to learn that the manga One Piece is following its regular schedule. There is no break next week. One Piece Chapter 1006 will release on coming Sunday.
If you go through One Piece Chapter 1005, you will get the hints on One Piece Chapter 1006 that Brook and Robin will fight against Black Maria as Sanji has finally been rescued. Sanji is free now and he will run to save the other characters who are in trouble. Sanji will see Jack is coming towards Scabbards to kill them. Luckily, Sanji redeems himself and fights with Jack to save the Scabbards.
One Piece is one of the longest-running manga adaptations written and illustrated by Eiichiro Oda. The manga One Piece has been serialized in Shueisha's Weekly Shōnen Jump magazine since July 1997, with its chapters compiled into 98 tankōbon volumes as of February 2021. One Piece is one of the highest-grossing media franchises of all time.
One Piece Chapter 1005 is set to release on Sunday, February 28. Chapter 1006 will be out on next Sunday, March 7, 2021. Stay tuned to Devdiscourse to know on Japanese manga.
Also Read: My Hero Academia Chapter 303 titled 'Top 3,' spoilers, release date revealed
---