Will UK's import 'private exam boards' model reform Indian schools?
Provision of multiple and private exam boards for conducting school certificate examinations in the draft National Education Policy 2019 is nothing by a 'copy paste' of UK's controversial 'multiple exam boards' model implemented in 1990s.
---
Siddheshwar Shukla
|
Updated: 20-06-2019 14:04 IST | Created: 19-06-2019 22:39 IST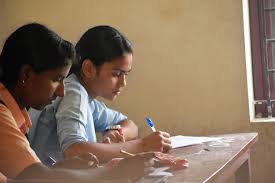 ---
At a time, the educators and academicians in the United Kingdom are fiercely advocating to abolish the system of 'multiple exam boards', their Indian counterparts have imported it in the draft of National Education Policy (NEP) 2019 for implementing in India since 2020.
"Every state must have one or more Boards of Assessment (BOA) which conduct the assessment for the school leaving certificate and certify the same. This will offer a liberalized system for school leaving certification, with multiple choices available," recommends the committee headed by K. Kasturirangan. The draft NEP has been put in public for suggestions till the last day of this month after which, if approved, it will decide the future of India for a few decades. According to the policy, besides existing examination boards - Central Board of Secondary Education (CBSE), Council for the Indian School Certificate Examination (ICSE), National Institute of Open Schooling (NIOS), International Baccalaureate and Cambridge Assessment International Education (CAIE) - the willing public and private universities and private not-for-profit organisations can also open examination boards. These private examination boards will also have the power to conduct examinations and distribute certificates as is presently done by CBSE, ICSE and state examination boards.
This policy of 'unlimited examination boards' is very close to the United Kingdom's (U.K.) multiple exam boards implemented since the 1990s. Presently, there are seven national examination boards in the United Kingdom out of which six are in England, Wales and Northern Ireland while Scotland has one – Scottish Qualifications Authority (SQA).
The implementation of the 'multiple boards model' in the U.K. has been controversial. In an investigative report in The Guardian in 2009, Warwick Mansell exposed connivance between examination boards, examiners, schools management and teachers for improving performance on paper. Professor Alan Smithers, Director of the University of Buckingham's Centre for Education and Employment Research, argues for replacement of multiple exam boards with a single integrated exam body. "The current system of multiple exam boards encourages boards to compete with one another to make their exams as accessible as possible. That is unhealthy. This makes the case much stronger for a national examination board that could ensure a level playing field so that each pupil's grades would be directly comparable with those of others." In 2011, The Telegraph exposed how the examiners were giving 'tips' to school teachers to improve their results. Following this expose, the government constituted a formal investigation into the examination system. "You can bring the best examiners and best markers into one board and that will give you what we want more than anything, which is a higher level of consistency in marking and consistency of grade awarding," said Michael Gove, the then Education Secretary of the U.K.
Teresa Tinsley and Kathryn Board in an article in 'Voices Magazine' of the British Council in 2015 have presented an analysis on how the 'multiple exam board' model was responsible for decreasing interests of students in learning languages. In 2015, Michael Wilshaw, the Chief Inspector of School in the UK, who was earlier a school teacher, warned, "Exam boards should be banned from competing for business from schools because of the 'real danger' of standards being watered down". In 2018, commenting on a report parliamentarian Lucy Powell said that students in the public schools are considered as guinea pigs while those in private schools are benefitted.
Indian journalist and editor of The Hindu Business Line, Raghavan Srinivasan in an article in 2017 strongly argues for 'One Nation, One School Board'. Interestingly, Srinivasan wants all the state examination boards to be merged into CBSE and there be only one examination board at school level – CBSE. However, the new education policy has suggested an unlimited number of exam boards in each state operated by the Centre, States, universities, international and private bodies as well. In 2018, PHD Chamber of Commerce also stepped in for a unified secondary education board in India. In a recent news report in Times of India, K. V. Vincent, Secretary-Treasurer, Association of Schools for Indian School Certificate has expressed the concerns of commercialisation but two other experts have argued that the 'new' system will provide an international standard to the schools in India. Devdiscourse is also conducting a Live Discourse on NEP 2019.
Interestingly, except the UK, no other country in the world has the provision for an unlimited number of examination boards as proposed in the draft NEP 2019. The primary and secondary school level examination in the USA are conducted by state level examination boards. Besides, most of the countries including Australia, Poland, Singapore and others have single unified exam boards or the limited number of exam boards for school examination.
Siddheshwar Shukla is Associate Editor with Devdiscourse.
FIRST PUBLISHED IN:

Devdiscourse News Desk