The Evolution Of Marketing: How Technology Shapes Modern Campaigns
---
Jeremy Bowler
|
Updated: 28-01-2023 10:02 IST | Created: 28-01-2023 09:58 IST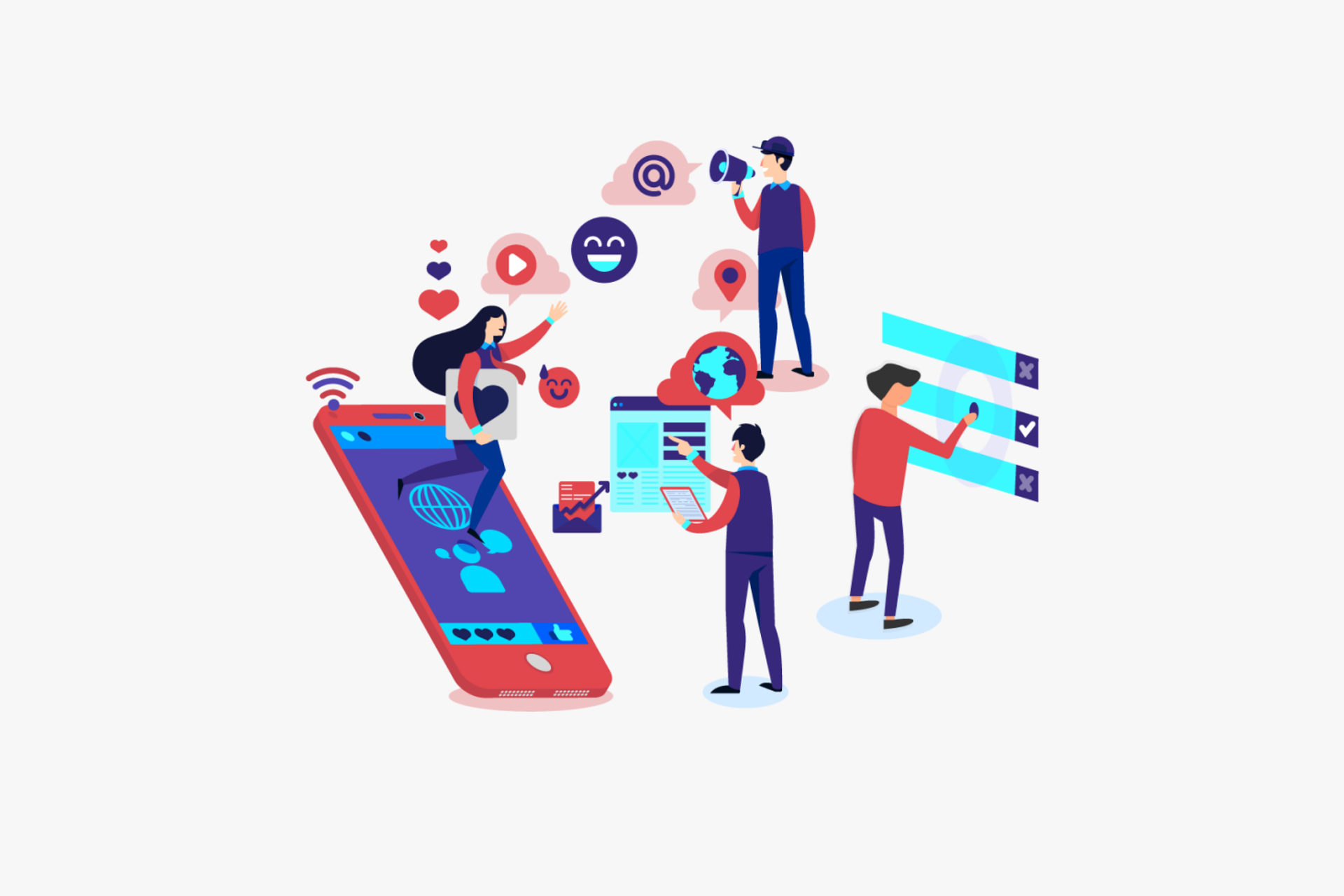 ---
Marketing has come a long way in a relatively short space of time. It wasn't that long ago that promoting a business involved putting posters up in local stores or advertising in regional magazines and newspapers. Many traditional marketing techniques remain influential, but there have been major developments. In this guide, we'll discuss the evolution of marketing, exploring the role of technology in modern-day campaigns.
Digital Marketing
Digital marketing has revolutionized the way businesses, brands and organizations promote products and services. As technology advanced following the invention of the Internet, a whole raft of new opportunities emerged for companies looking to enhance and develop their marketing strategies. Widespread access to the web, the rise of the smartphone and other mobile devices, and the growth of email and search engines contributed to the development of digital marketing techniques, such as email marketing, SEO (search engine optimization), and paid ads.
Digital marketing techniques enable companies and brands to tap into new markets and reach huge audiences via search engines, email, social media, and targeted adverts. Globally, there were more than 5 billion web users in 2022 and the number is increasing year by year. Using methods like SEO, businesses can encourage customers from specific areas, regions, or countries to visit their website, click on ads or contact them, creating high-quality leads.
The introduction of social media changed the way brands market products and services and connect with audiences. Facebook, the original social media platform, evolved from a social network for friends and family members to keep in touch to an app that enables businesses to promote their products and services to vast audiences. As time passed, new apps and platforms appeared, offering amazing opportunities for brands to raise awareness, boost sales and lead creation and engage with customers. In 2022, over 92% of US companies with more than 100 employees used social media marketing.
New content types
Technology affords a more diverse mix of marketing methods and channels. By utilizing different techniques, businesses can target specific audiences, cater to consumer preferences, and make marketing content more interesting, creative, and engaging. Video content is a particularly interesting and valuable addition. Studies show that video content is shared more than 1200% more than text and images combined. One of the main advantages of video content is its versatility. You can use video clips, tutorials, interactive guides, and interviews to demonstrate how products work, explain complex data or concepts, advertise products and services, break information down, introduce teams and bring marketing scripts to life. To capitalize on the potential of video content, it's wise to enlist the help of marketing experts, designers, producers, and a professional voice over service. Quality is key when putting out video content. It's also essential to ensure that the message is clear and to include contact details, information about offers and incentives, and a call to action.
In addition to video content, modern technology affords businesses the option to market products and services using live chat and chatbots, interactive web features, apps, and podcasting. Brands can use a wide range of methods or pinpoint channels to reach specific audiences depending on their objectives and target customers.
Boosting customer engagement
One of the most significant shifts in marketing is a move toward customer engagement. In years gone by, the focus was reaching customers and telling them all about the business and the products and services you sell. These are still key objectives for businesses, but customer engagement is now a driving factor. Consumers want to get to know brands, they're interested in what they're buying and who they are buying it from and they want to build relationships with companies and organizations. A 2019 study revealed that over 80% of customers paid as much attention to the way brands treated them as to the product they were selling.
Social media has been incredibly influential in encouraging customer engagement and helping brands to establish connections and build relationships with existing and prospective clients. Social media is a great platform for advertising products and services, but it is arguably more valuable as a means of communicating with clients and sharing brand stories and values. Businesses can use posts to share news and updates, promote new products, and advertise promotions and offers, but they can also answer customer questions, respond to comments and feedback, feature real-life customers, and gather information for future campaigns.
Engaging with customers increases the chances of converting leads and it can also boost customer retention rates. Research shows that 90% of consumers buy from brands they follow on social media.
Image Credit: Pexels
Data and analytics
The way companies measure results and outcomes has changed in line with advances in technology. Before the introduction of software and analytics tools, methods were limited. Businesses were able to monitor sales data and get an idea of the overall impact of new campaigns, but today, marketing teams have access to granular data and they can filter results according to key metrics that align with campaign objectives. Analytics provides instant access to real-time data, which offers brands opportunities to identify weaknesses, highlight areas for improvement, pinpoint strengths and get an accurate insight into how different elements, methods, and stages work. If your website is getting a lot of traffic, but you're losing customers as soon as they hit the homepage or navigate to a landing page, for example, this may indicate that your SEO or paid ads campaign is effective but your website is letting you down. If customers are abandoning their cart when they reach the payment page, it may be beneficial to adjust the payment options, reduce the price of delivery or simplify and speed up the checkout process.
Having access to data enables marketers and business owners to make well-informed decisions and it takes the guesswork out of developing campaign ideas and tracking performance. It's also an effective way to get to know customers better and learn about customer experience and the sales journey.
AI (Artificial Intelligence) and AR (Augmented Reality)
Artificial intelligence (AI) and augmented reality (AR) are cutting-edge technologies, which play an increasingly integral role in how businesses work and market products and services. AI and AR provide a raft of benefits for marketers. Using AI, teams can gather data and create and convert leads by matching customers with products and services, making personalized recommendations, and providing insight into client needs and preferences. The most significant benefits of AI for businesses in terms of marketing applications and capabilities include enhancing customer engagement, developing existing products and services, and creating new products and services. AI can also increase accuracy, accelerate operations and processes and reduce pressure on workforces by taking on tasks, such as customer service roles and placing digital ads and social posts.
Augmented reality is an effective marketing tool for a wide range of brands. This technology offers an incredible opportunity to offer customers more and provide access to unique experiences, which gives businesses a competitive advantage and helps to increase lead conversion. One popular example is using AR to boost furniture sales. Previously, a customer would browse online or visit a store and have to rely on their imagination to envisage what a colorful couch or a statement chair would look like in their homes. Now, using AR, they can see their home adorned with new pieces via their smartphones. AR can help to persuade customers to take the next step, it provides a memorable experience for customers and it can also help businesses to reduce the risk of returns.
Voice search
Most people type a word or query into a search engine via their computer, phone, or tablet, but voice searches have become increasingly common. Smartphones have integrated technology and more and more households are using voice-activated devices. Statistics suggest that there are over 4 billion voice-controlled devices in use today. The rise of these devices provides new ways for businesses to connect with customers and create more leads. To take advantage of the popularity of voice search, marketers should optimize content for voice search. Most people ask questions when they're looking for information. It's wise to research common questions, search terms, and keywords and add a conversational tone to the content.
Speed and convenience are among the most important benefits of voice search technology. If a customer is looking for a local plumber, for example, they can ask their phone or a voice-activated device to find one and call them immediately without having to open a browser, type in the search query, and click on a link or advert.
Image Credit: Pexels
Marketing has played a crucial role in helping businesses to attract customers and make sales for decades. Although traditional techniques remain relevant, there have been major developments in the world of marketing. New technology has facilitated the development of a raft of new methods and marketing channels, providing incredible opportunities for brands to connect with customers and target new audiences. Technology also enables marketers to collect and analyze data to inform decision-making, explore new techniques, identify solutions to problems and pain points and build strong, long-lasting relationships with customers.
(Disclaimer: Devdiscourse's journalists were not involved in the production of this article. The facts and opinions appearing in the article do not reflect the views of Devdiscourse and Devdiscourse does not claim any responsibility for the same.)