UPA-era lost decade, shortcut politics of some parties will harm country: Ashwini Vaishnaw
---
PTI
|
New Delhi
|
Updated: 02-06-2023 18:32 IST | Created: 02-06-2023 18:09 IST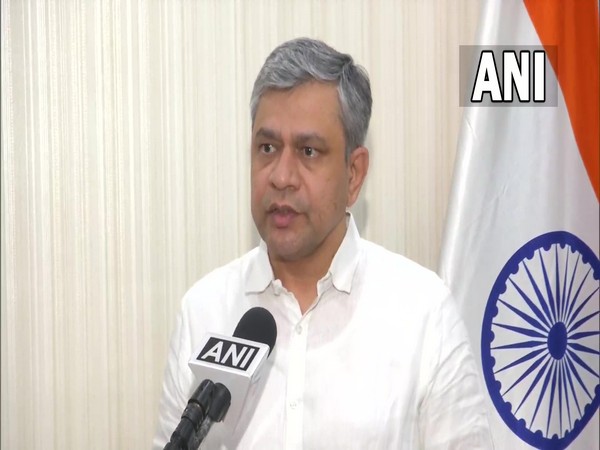 ---
Senior BJP leader Ashwini Vaishnaw described the Congress-led UPA rule between 2004-14 as a ''lost decade'' for India and also targeted Opposition parties for their politics of ''shortcuts'' which, he said, harms the country.
Speaking to reporters, the minister in-charge of key portfolios such as railways, communications, electronics and information technology gave a snapshot of various developments in these sectors under the Narendra Modi-led government.
''Unprecedented change has happened in the country in the last nine years,'' he said in his remarks as the BJP marks the government's ninth anniversary by fielding its senior leaders across the country to underscore its various achievements.
Noting that the Indian economy has risen from 10th in global size in 2014 to fifth now, he added it was the 10th largest economy in 2004 as well when the UPA government came to office.
''It was a lost decade,'' the Union minister said. In an apparent reference to freebies being offered by different parties, he said their shortcuts will harm the nation and asked people to give a clear mandate to the BJP under Modi's leadership in 2024 as they had in 2014 and 2019.
It is people's decisive and clear verdict which led to good results from the government, Vaishnaw said.
The BJP has often spoken against what it slams as 'revdis' (doles) offered by Opposition parties such as the Congress and the AAP. The Opposition has claimed that the ruling party is no different, a charge rejected by it.
The minister said, ''Recently, the Morgan Stanley Report also stated the transformation India has embraced in less than a decade. We are projected to be the fourth largest economy by 2026 and among the top three economies by 2027-28.'' Trains have begun running on time, cleanliness inside them and on platforms has vastly improved, he said, adding that 37,000-km of tracks were electrified in nine years against 21,000 km in over six decades till 2014.
The average length of new track being laid daily has risen to 14 km from 3.5 to 4 km earlier, Vaishnaw said, adding that a bigger role for the railways in cargo movement will help control price rise as well because freight charges are much less in the sector than road transport.
Calling made-in-India Vande Bharat trains world class, he said only eight countries have the design and manufacturing know-how for building trains which can run at 180 kmph. These trains will connect 200 cities by the middle of next year.
It is a matter that experts were able to execute the prime minister's vision, he said, claiming that work on bullet trains is also going on at a fast speed.
The telecom sector, he said, was once marred by scams but it is now vibrant, growing and innovation-driven. It has the lowest cost of data and voice for users, and India's telecom sector is the world's most affordable, the BJP leader said. The UPA left state-run BSNL on the deathbed but Modi supported it like a rock and it is now making operating profit, he added.
India's technological innovation as the sector shifts from 4G to 5G is being discussed globally, Vaishnaw said. Over 25 lakh jobs are being provided by the electronics sector, he said, adding that its exports have been rising. He also took a swipe at former RBI governor Raghuram Rajan for his dim view of the sector's growth and said his colours changed when he turned a ''politician''.
(This story has not been edited by Devdiscourse staff and is auto-generated from a syndicated feed.)