SDG 2: Demoralised agriculture a critical challenge for Juan Guaido in Venezuela
In a study in 2017, a consortium of universities in Venezuela found that 64 per cent of people were losing weight due to starvation. Those who were losing weight also informed that they lost more weight in comparison to the previous year of 2016.
Pawan Kumar
|
Updated: 29-05-2019 19:09 IST | Created: 29-05-2019 18:59 IST
---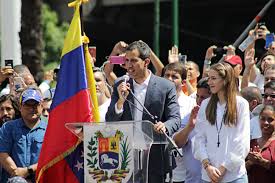 Although the interim government in Venezuela is facing multiple challenges to rebuild the nation but feeding its people and ensuring access to agriculture credit for farmers need immediate attention of the interim president Juan Guaido.
This was revealed in participatory monitoring of Sustainable Development Goals (SDGs) by Devdiscourse that indicates a critical situation on the path of achieving SDG 2 in the South American country which is facing socio-economic and political crisis since the past decade. Devdiscourse is running a geospatial platform for participatory monitoring of Global Goals 2030 for robust monitoring and implementation of SDGs at the global level.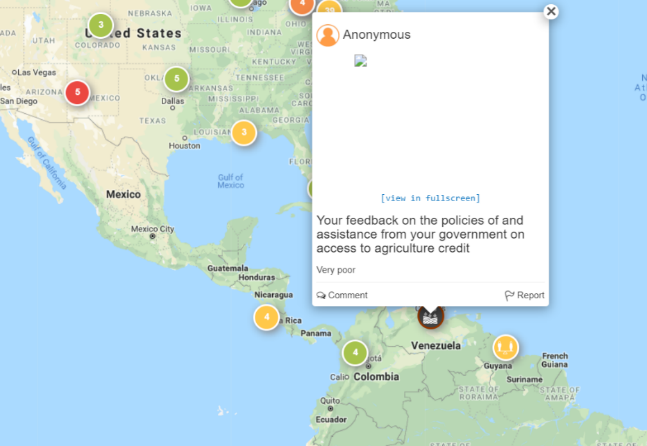 Venezuela, situated at the northern point of the South American continent is an asset rich but cash bankrupt country primarily due to its political instability for over a decade. The economists strongly believe that the Chavez and Maduro regimes virtually destroyed the economy of Venezuela for around 3 million people were driven out due to forced migration. The terrorist and other interest groups allowed to settle in the country to crush the people's voice by the State not only destroyed the economy of the country but demoralised the working class. It is now widely believed that the government is unable to feed the people. In a study in 2017, a consortium of universities in Venezuela found that 64 percent of people were losing weight due to starvation. Those who were losing weight also informed that they lost more weight in comparison to the previous year of 2016. In addition, the diseases related to malnutrition have worsened the situation and have become a burden on public health care.
In fact, the economy of Venezuela was derailed since the beginning of the 21st century. According to the study by University of California (2016), in 2001, the government of Venezuela promised a minimum lending requirement of commercial banks. As per the data available, it is found that minimum lending requirement (average per month in percentage) was set as 18 percent in 2009, 22 percent in 2010, 23 percent in 2011 and 23 percent in 2012. But the commercial banks failed to achieve this minimum target. Banco Caribe bank failed to achieve the minimum lending requirement in 2014 and then in 2015, Superintendent of the Banking Sector of Venezuela (SUDEBAN) fined bank with an amount of 280 million bolivars (BsF). In 2014, bank lending increased to 26% over 2013 and 114% from 2014–2015.
In 2008, the government set high-interest rates and noted a 13% interest rate on agriculture loan. Agriculture credit increased from approx. $164 million in 1999 to approximate $7.6 billion in 2008. Plan Zero Debt and other insurance measures were passed to support the vulnerable farmers.
In Venezuela, agriculture lending is totally based on lending or subsidy from commercial banks. Agrarian beneficiaries don't have any right to sale and re-concentration of land. All the agrarian policies are at the expense of commercial banks, there is no collateral policy for beneficiaries to offer private sector banks. In 2012, the impact of the subsidy was seen on urea that, the price of the area under agriculture subsidy was noted 5-6 times cheaper as compared to non-subsidized urea. As per data from Confederation of Farmer Associations (Fedeagro), a trade group, in the past decade production of rice, coffee, corn has been declined by 60 percent which was due to the absence of any credit facility from government. Since 2015, almost all the nationalized sugar mills have been paralyzed or with a low production capacity. Due to the crashing of industrial output in the nation, in 2016, the farmers were forced by the government to import feed, fertilizers and spare parts, they were not able to do this without any assistance from the government.
The farmers are struggling for seeds, fertilizers, and farming machines. The country has ample opportunities for providing assistance to farmers of Venezuela. The issues or activities in response to agriculture credit need to be monitored to check the reachability of the goal. In addition, participatory monitoring of SDGs in Venezuela could be helpful in ensuring immediate policy intervention for the targeted groups. This will also prevent leakage and ensure a robust implementation of SDGs in the country in general and SDG 2 in particular.
Pawan Kumar is a Public Health Specialist with VisionRI.
---
FIRST PUBLISHED IN:

Devdiscourse News Desk