PM hits out at political parties for not doing enough to support Indian languages
---
PTI
|
Chennai
|
Updated: 25-03-2023 14:02 IST | Created: 25-03-2023 13:56 IST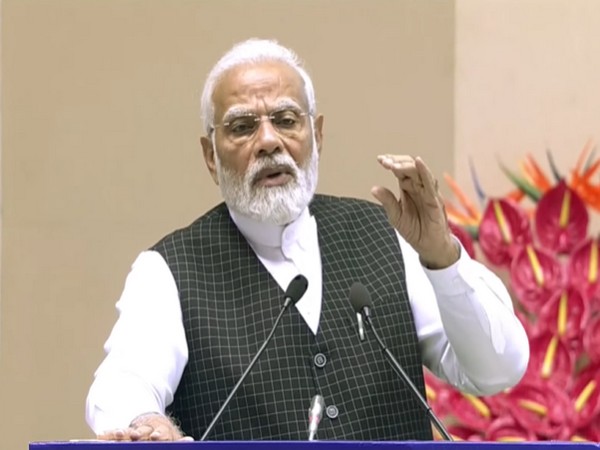 ---
Prime Minister Narendra Modi on Saturday hit out at political parties which played a ''game'' over languages without doing enough to support them, and alleged they did not want students from villages, poor and those from backward class families to become doctors or engineers.
Highlighting the challenges faced by youth from villages and poor families to join the medical profession, he said, understanding this, the BJP government headed by him has given an option of learning medical education in Indian languages including Kannada.
''I want to mention before you a challenge that is there before the medical profession; because of this challenge it was difficult for youth from villages, belonging to poor and backward classes to become doctors,'' Modi said.
In his address after inaugurating the Sri Madhusudan Sai Institute of Medical Sciences and Research (SMSIMSR), he said, for the sake of their political selfishness and vote-bank, some parties have played a ''game'' over languages, but they did not put the effort that was needed to support languages, in true sense.
''Kannada is a prosperous language, it is a language that increases the pride of the country. Earlier governments did not take steps towards teaching medical, engineering and technical education in Kannada too,'' Modi said.
''These political parties did not want sons and daughters from villages, poor and backward class families to become doctors or engineers. While, our government which works for the welfare of the poor, has given an option of medical education in Indian languages including Kannada,'' he added.
Karnataka Chief Minister Basavaraj Bommai, state's Health Minister K Sudhakar and Madhusudan Sai among others were present at the event.
For a long time there was such a kind of politics in the country, which saw the poor as just a vote-bank, the PM said, adding that ''but for the BJP government, serving the poor is its supreme duty. We gave priority to the health and welfare of the poor and middle class. We opened 'Janoushadi Kendras'-to provide cheaper medicines.'' He also highlighted various health-related initiatives taken by his government.
The SMSIMSR that the Prime Minister inaugurated on Saturday is a totally free of cost medical college and hospital at Sathya Sai Grama, Muddenahalli in Chikkaballapura district.
The SMSIMSR has been established by Sri Sathya Sai University for Human Excellence.
Situated in a rural area and established with a vision of de-commercialising medical education and healthcare, SMSIMSR will provide medical education and quality medical care - completely free of cost - to all, an official release said.
The institute will start functioning from the academic year 2023, it said.
Stating that he is frequently asked as to whether India can become a developed nation within such a short span, as he has set a target of 2047, Modi said, ''they say there are so many challenges and so much of work that needs to be done....but the only answer to that question is: with a combined effort, it can be achieved.'' That's the reason why the BJP government is stressing on everybody's participation, he said, adding that religious institutions and maths have a huge role to play in this.
Honest efforts have been made in the last nine years for the development of the health sector in the country and several reforms have been made in the field of medical education, the PM said. The government's effort have been on augmenting India's healthcare infrastructure.
Noting that in 2014 there were less than 380 medical colleges in the country, he said, today it has increased to more than 650; out of these, 40 are set up in aspirational districts or backward districts.
Also, the number of medical seats in the country has doubled in the last nine years, he said. The country is going to produce the number of doctors in the next ten years, which will be equivalent to the number of them produced during the last 75 years since independence. He also highlighted the importance given to the nursing sector.
Modi also appreciated the health sector related initiatives and reforms by the BJP government in Karnataka. He also listed out the initiatives to support those associated with the dairy and cooperative sector, for which Chikkaballapura and the region is known for.
(This story has not been edited by Devdiscourse staff and is auto-generated from a syndicated feed.)