Margaret Lin Xavier: Google doodle on Thailand's first female doctor
---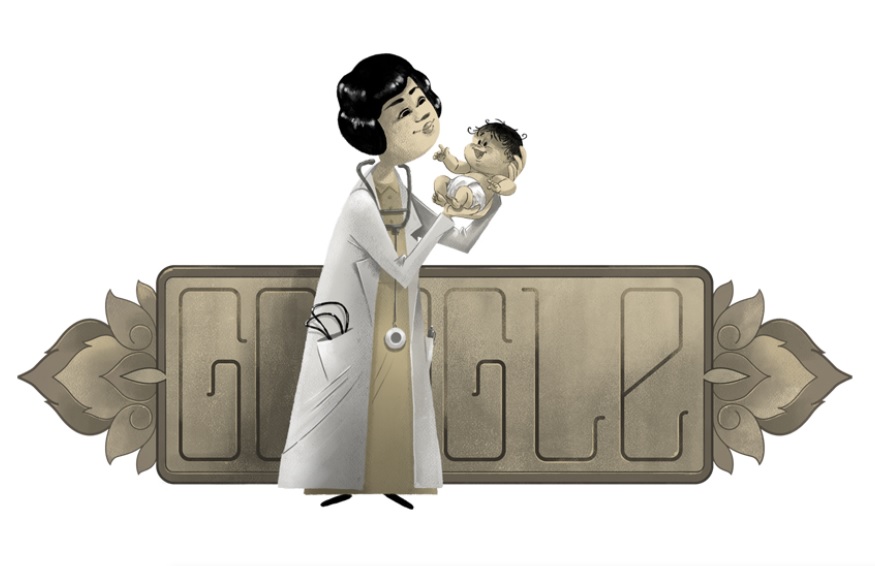 ---
Happy Birthday Margaret Lin Xavier!!!
Google today celebrates the 122nd birthday of Margaret Lin Xavier with a beautiful doodle. She is widely considered as Thailand's first female doctor.
Margaret Lin Xavier was the first Thai woman to receive a degree in medicine. Margaret Lin Xavier was born on 29 May 1898 in Bangkok, Thailand. She was sent to study at the Holy Sacred Heart of Jesus Convent in Singapore. Upon her father's foreign posting as the Thai ambassador to Italy, Xavier entered Clark's Commercial College in London. She then passed matriculation and entered the London School of Medicine for Women and the Royal Free Hospital. She obtained an MBBS, MRCS, and LRCP.
Margaret Lin Xavier returned to Thailand in 1924 following her dad's demise and became an obstetrician. She worked for the Thai Red Cross Society, King Chulalongkorn Memorial Hospital, and the medical facility in Bang Rak District under the Ministry of Public Health. She also established a medical clinic called 'Unakan' with her half sister Chan Xavier as the clinic's pharmacist.
When Margaret Lin Xavier was just 26 years old, she became the first Thai woman to earn a medical degree and practice in the country. During that time, she was accepted to work as an obstetrician for the Thai Red Cross, Chulalongkorn Hospital, and a Ministry of Public Health medical facility.
Margaret Lin Xavier soon received permission from the Thai Red Cross to open her own private clinic with her sister, Chan Xavier, a pharmacist who was also trained in England. Dr. Lin provided services in obstetrics and gynaecology, and she treated for free many of those who couldn't afford her care.
She married Phraya Srivisaravaja on August 15, 1926. Her husband became the Minister of Foreign Affairs of Thailand in 1932. She was bestowed the title of Khun Ying Srivisanvaja. They had two daughters and one son.
Xavier contracted encephalitis and died at the age of 34 due to complications of influenza on December 6, 1932. Google honours her on her 122nd birthday.