Jujutsu Kaisen Chapter 217: Action-packed battle between Sukuna and Yorozu!
---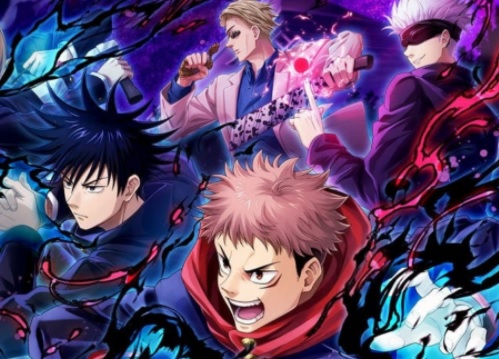 ---
Jujutsu Kaisen fans have been left reeling since Sukuna took over Megumi Fushiguro's body. In the latest turn of events, Yuji appears powerless to stop Sukuna from regaining his strength, and he is not nearly strong enough to face this formidable challenge. As a result, fans eagerly await the release of Jujutsu Kaisen Chapter 217, which promises to delve deeper into Kenjaku and Uraume's plans. It is expected to be action-packed, with a fierce battle between Sukuna and Yorozu on the cards.
In the previous chapter, Uraume and Kenjaku discussed the function of the bath, which is a ritual to submerge Megumi's soul and help Sukuna gain complete control of his body. Sukuna decides to fight Yorozu, not with the intention of killing her, but to inflict even more despair upon Megumi. Fans are already speculating about what will happen next, with many predicting that Megumi will have to watch his sister die at the hands of Sukuna.
While Chapter 216 was a change of pace from the previous ones, with no significant action scenes or revelations, it still plays an important role in shaping the future of the series. Even after the bath, Megumi can still fight for control of his body, potentially disrupting Sukuna's plans.
Fans can expect Jujutsu Kaisen Chapter 217 to be released on Sunday, March 19, at 7:00 AM PST in the US, the UK, and Europe. The chapter will be available in Japan on March 20, 2023. The translated version of the chapter will also be released on the same day, a few hours after its initial release. It is advisable to check the local time zone and schedule to avoid missing the release.
Pacific Time: 8 AM PST (March 19, 2023)
Eastern Time: 11 AM EST (March 19, 2023)
European Time: 5 PM CEST (March 19, 2023)
Indian time: 8:30 PM IST (March 19, 2023)
Philippine Time: 11 PM PHT (March 19, 2023)
Japanese Standard Time: 12 AM JST (March 20, 2023)
Australia Time: 12:30 AM ACST (March 20, 2023)
We will come up with more Jujutsu Kaisen Chapter 217 spoilers as soon as it comes. Fans can read all the published chapters of the Japanese manga Jujutsu Kaisen Chapter on the official manga platforms, including Viz Media / Shonen Jump and Manga Plus.
Also Read: One Piece Chapter 1078 initial spoilers: Vegapunk clone York's ambitions revealed