Entertainment News Roundup: Ed Sheeran beats second copyright lawsuit over 'Thinking Out Loud'; Cannes jury president to striking Hollywood writers: 'Yeah, go!' and more
---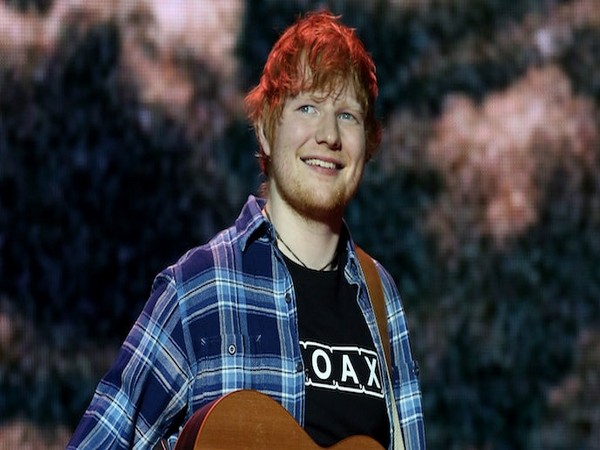 ---
Following is a summary of current entertainment news briefs.
Japan's Kore-eda angles for second Cannes win with 'Monster'
Japanese director Hirokazu Kore-eda hopes to repeat his success at the Cannes Film Festival, five years after winning the top prize, with "Monster," which breaks down the misunderstandings between a single mother and a teacher started by two schoolboys. "Monster" sees Kore-eda once again team up with actor Sakura Ando, who starred in his 2018 Palme d'Or winner "Shoplifters."
At Cannes, independent film firms optimistic as streamers stumble
Independent film companies facing a market upended by the entry of streaming services are showing some optimism heading into this year's Cannes Film Festival as the Netflix era has begun flattening out and audiences start trickling back into cinemas post-pandemic. While buyers are being cautious about purchasing volumes amid a shaky global economy, they are showing up at festivals and being active - a trend that Todd Brown, head of international acquisitions at U.S.-based XYZ Films, said he expects to continue.
Mixing old and new, Gucci hosts show in 14th century Seoul palace
With sparkling lights and beating drums, Italian luxury label Gucci took over a 14th century Seoul Palace on Tuesday to showcase its cruise collection, blending Korean heritage and modern fashion. In a mix of street and sportswear, models dressed in surfing suits or carrying skateboard-shaped bags strutted between ancient pillars in corridors surrounding the main hall of the Gyeongbokgung palace.
Ed Sheeran beats second copyright lawsuit over 'Thinking Out Loud'
British singer-songwriter Ed Sheeran on Tuesday defeated a second copyright lawsuit in federal court in Manhattan over similarities between his hit "Thinking Out Loud" and Marvin Gaye's "Let's Get It On." U.S. District Judge Louis Stanton dismissed the case brought by Structured Asset Sales LLC, ruling that the parts of "Let's Get It On" Sheeran was accused of infringing were too common for copyright protection.
Cannes jury president to striking Hollywood writers: 'Yeah, go!'
Swedish director Ruben Ostlund, who heads the jury awarding the Cannes Film Festival's top award this year, expressed solidarity with striking Hollywood film and TV writers on Tuesday, saying industrial action was the only way to change work conditions. "It's great that people have a strong collegial feeling so you can go out and have a strike. That's how you can change the conditions of your profession, so I'm like 'yeah, go!'" said Ostlund, who won the Palme d'Or last year for "Triangle of Sadness," a satire exploring economic inequality, as well as in 2017 for art world satire, "The Square."
Fist-bump or curtsy? UK's King Charles meets charity award winners, ambassadors
Britain's King Charles greeted celebrity ambassadors of his youth charity, including veteran musician Nile Rodgers, along with the charity's award winners on Wednesday in the first reception at Buckingham Palace since his coronation. Dressed in a crisp, navy blue suit, Charles, who was crowned on May 6 in one of the country's biggest ceremonial events in decades, received the winners at the circular Bow Room at the rear of the palace facing the garden.
Johnny Depp on Cannes comeback: I didn't go anywhere
Johnny Depp pushed back at suggestions he was making a comeback with the Cannes Film Festival's opening movie "Jeanne du Barry" following a high-profile defamation trial a year ago, though he admitted people had "stopped calling" at the time. "I keep wondering about the word comeback, because I didn't go anywhere," Depp said after arriving 45 minutes later than scheduled at the news conference for the film on Wednesday.
Almodovar's gay Western draws Cannes crowd - even without Pedro Pascal
Throngs of people eager to watch Pedro Almodovar's "Strange Way of Life," a 31-minute Western film starring Ethan Hawke and Pedro Pascal as lovers, at the Cannes Film Festival on Wednesday afternoon were turned away after waiting more than an hour in the rain. The film inspired by Ang Lee's "Brokeback Mountain" was presented at a special screening in the presence of the cast, with the exception of "The Mandalorian" star Pascal, who is said to be filming a sequel to Ridley Scott's 2000 historical drama "Gladiator."
China's Gong Li: Michelle Yeoh's success encourages Asian actors
Gong Li, one of China's best actors, told Reuters on Wednesday that Michelle Yeoh's recent success at the Oscars and Golden Globes was particularly encouraging for Asian actors. "Since the beginning of the epidemic to now, in fact, the film industry has not been so vibrant, not like it was before, so her award is also an encouragement," Gong said.
The new Kardashians? Sylvester Stallone and family star in reality TV show
Hollywood star Sylvester Stallone has a new project - starring in his own reality TV show with his family. The veteran "Rocky" and "Rambo" actor, his wife Jennifer and their three daughters - Sophia, Sistine and Scarlet - are following in the footsteps of other celebrity families such as the Osbournes and Kardashians, in having cameras follow them as they go about their daily lives.
(With inputs from agencies.)