Entertainment News Roundup: India's Sunny Leone on Cannes premiere: Can't take this one away from me; 'Queen of rock 'n' roll' Tina Turner dies at 83 and more
---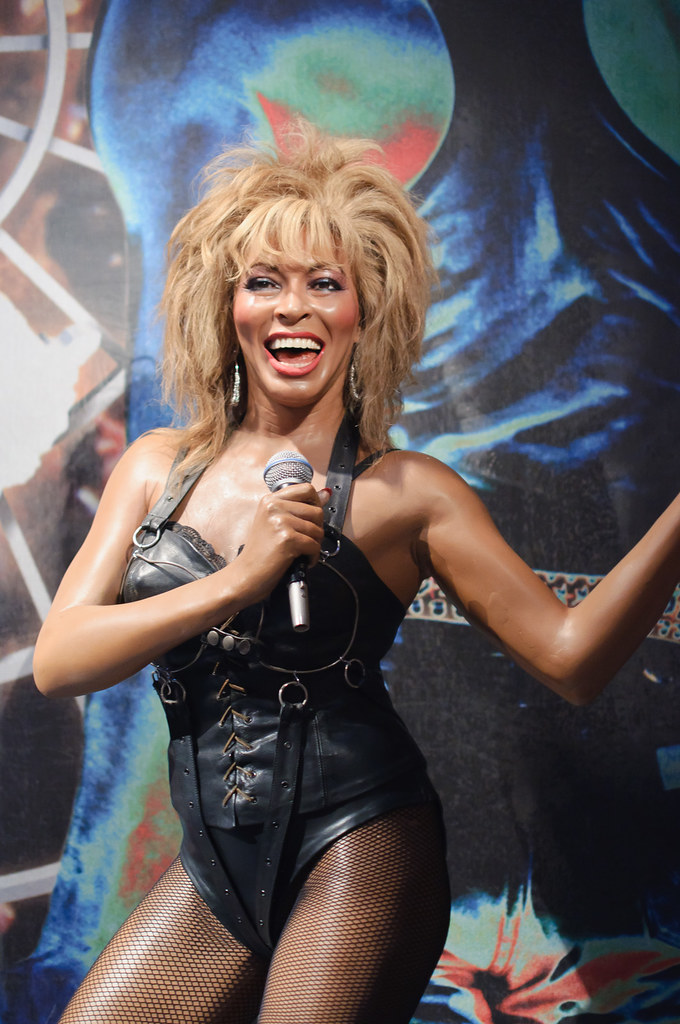 ---
Following is a summary of current entertainment news briefs.
India's Sunny Leone on Cannes premiere: Can't take this one away from me
Sunny Leone knows the significance of being in a film that premieres at the Cannes Film Festival, and it's an experience no one can take from her, the film star said on Wednesday, ahead of the sold-out midnight screening of the Indian movie "Kennedy." Once one of the top adult film stars in the United States, Leone was on India's version of the reality television show "Big Brother" before she moved into film, a background that led to perceptions of her that she has had to fight against.
'Queen of rock 'n' roll' Tina Turner dies at 83
Tina Turner, the American-born singer who left a hardscrabble farming community and abusive relationship to become one of the top recording artists of all time, died on Wednesday at the age of 83. She died peacefully after a long illness in her home in Küsnacht near Zurich, Switzerland, her representative said.
Italy's Nanni Moretti directs, stars in Cannes entry 'A Brighter Tomorrow'
Renowned Italian director Nanni Moretti both directs and stars in "A Brighter Tomorrow," which premiered worldwide on Wednesday and is his ninth film to compete for the Cannes Film Festival's top prize. So far he has come home with the Palme d'Or only once - more than 20 years ago, with "The Son's Room" in 2001.
Sony says independent player status paying off in streaming war
Sony Group Corp said on Wednesday that its status as an independent provider of content to streaming services is paying off at a time when platform operators are coming under pressure to demonstrate profitability. "Our decision years ago to stay out of the crowded general streaming space and instead become the industry's leading independent content supplier was clearly the right choice," Tony Vinciquerra, CEO of Sony Pictures Entertainment, told an investor briefing.
Halle Bailey soaks up good vibes for Ariel role in 'Little Mermaid'
As the second Black Disney princess in history, Halle Bailey, who plays Ariel in the new "The Little Mermaid" movie, says she has been moved by videos of Black children and parents delighted by her history-making role. And then there was the video that hit closer to home, sent by her mother, of her grandparents viewing the film's trailer and her grandfather crying as he watched it on repeat.
ABBA's Bjorn and Benny dismiss Eurovision reunion in Sweden next year
ABBA members Benny Andersson and Bjorn Ulvaeus have dismissed a reunion at next year's Eurovision Song Contest in their native Sweden, which will also mark the 50th anniversary of when the supergroup won the competition with "Waterloo". In an interview with Britain's BBC Newsnight on Wednesday evening, the pair ruled out taking to the stage with fellow members Agnetha Faltskog and Anni-Frid Lyngstad for the occasion.
French cuisine competes on big screen at Cannes in 'The Pot-au-Feu'
Stomachs were sure to grumble at the Cannes Film Festival premiere of "The Pot-au-Feu" on Wednesday, which brings Michelin star chef Pierre Gagnaire's culinary talents to the big screen. The stars of the film, French film icon Juliette Binoche and Benoit Magimel, two-time winner of France's Cesar award for best actor, were on the red carpet in the French Riviera city along with Gagnaire and French-Vietnamese director Tran Anh Hung.
Tina Turner honoured at lakeside Swiss home where she died
Well-wishers gathered outside the lakeside home of Tina Turner on Thursday to pay tribute to the music legend who had made Switzerland her home for nearly three decades. Flowers and cards lay outside the house in the picturesque town of Kuesnacht, on the shore of Lake Zurich, where Turner died on Wednesday at the age of 83.
Tributes salute Tina Turner's music and resilience
Tina Turner, the American-born singer who left a farming community and abusive relationship to become one of the top recording artists of all time, died on Wednesday at the age of 83. Below are reactions from musicians, actors and the White House.
Rapper Fetty Wap sentenced to 6 years in prison for selling cocaine
Rapper Fetty Wap was sentenced on Wednesday to six years in prison after pleading guilty in New York federal court to participating in a large-scale drug distribution ring. The "Trap Queen" rapper, whose legal name is William Maxwell, admitted to distributing 25 kilograms (55 pounds) of cocaine. Prosecutors said he was part of a crew that also sold heroin, fentanyl and crack cocaine across Long Island and New Jersey between June 2019 and June 2020.
(With inputs from agencies.)