Record of Ragnarok Season 2 Part 2: Intense battles and unexpected twists await
---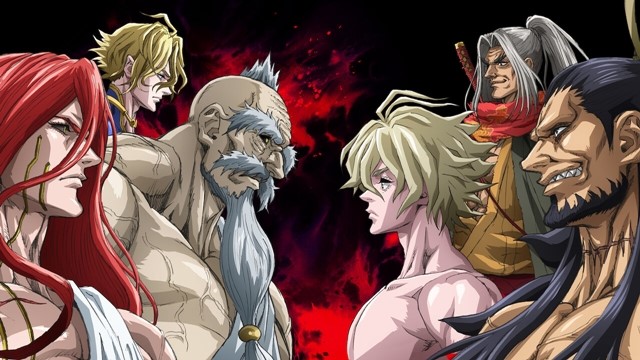 ---
On May 24, 2023, it was announced that Record of Ragnarok Season 2 Part 2 would debut on Netflix in July. The announcement came with a new visual featuring the next fighter, Buddha, and his opponent, Zerofuku. It also revealed two new cast members for the series.
The series has had a remarkable journey in the anime industry. When it first premiered on Netflix in June 2021, the animation received heavy criticism for its lack of fluidity, making it seem more like a slideshow than an anime adaptation. In response to this feedback, the adaptation team decided to enlist the help of Yumeta Company to assist Studio Graphinica in producing the series. Now, as Record of Ragnarok Season 2 Part 2 approaches, fans are excited to see if the animation quality continues to improve.
Based on the manga by writers Shinya Umemura and Takumi Fukui, and illustrator Ajichika, the anime has surprised viewers with its thrilling storyline. The series revolves around Ragnarok, a tournament-style battle where humans and gods clash in 13 epic battles. The first side to win 7 out of the 13 battles will emerge victorious, with the survival of humanity hanging in the balance. While the odds seem stacked against the humans, Valkyrie Brunhilde has a plan to ensure their triumph.
The first part of Record of Ragnarok concluded with a grueling battle between Tameemon and Shiva. Tameemon's muscles deteriorated over time, while Shiva's body burned with intensity. Eventually, Shiva destroyed Tameemon's arm, leaving him no chance of winning. Tameemon, realizing this, asked Thrud to separate from him so she wouldn't die, but she expressed her love for him and chose to share his fate. Shiva beheaded Tameemon, killing Thrud as well. Despite his defeat, Shiva acknowledged Tameemon as a worthy opponent, amazed that he never managed to knock him down throughout the entire match. Shiva, injured, left the arena and acknowledged the strength of humans to the gods. Brunhilde was devastated by Thrud's death and added Tameemon's image to the shrine, shedding tears. Zeus then asked Buddha to fight in the sixth match, and Buddha agreed. Meanwhile, Göll, heartbroken over Thrud's demise, overheard Ebisu plotting revenge against Buddha while seeking treatment for her injured hand. As the other Seven Lucky Gods surrounded Göll, intending to attack her, Jack the Ripper appeared and offered her tea. In a surprising twist, Buddha declared that he would fight on humanity's side in the sixth match.
In Record of Ragnarok Season 2 Part 2, we can expect the continuation of the tournament with intense battles between humans and gods. Buddha's decision to fight on humanity's side adds a twist to the story. Character development and backstories will likely be explored, adding depth to the narrative. The battles will be high-stakes and filled with dramatic moments, while further revelations about Valkyrie Brunhilde's plan and the gods' motivations may unfold. Overall, Record of Ragnarok Season 2 Part 2 promises more thrilling action and surprises as the tournament progresses toward its climax.
As more trailers and plot details are released, we will update this page to keep you informed.
Also Read: Dragon Ball Super Chapter 94: What to expect from the plotline