Why is 1993 Mumbai blasts mastermind still at large? News9 Plus reveals face of Jehadi General
Thirty years ago, on March 12, 1993, a dozen bomb explosions across the city ripped the city of Bombay apart, killing 257 Mumbaikars and injuring over 1,400.
---
ANI
|
Updated: 11-03-2023 11:24 IST | Created: 11-03-2023 11:24 IST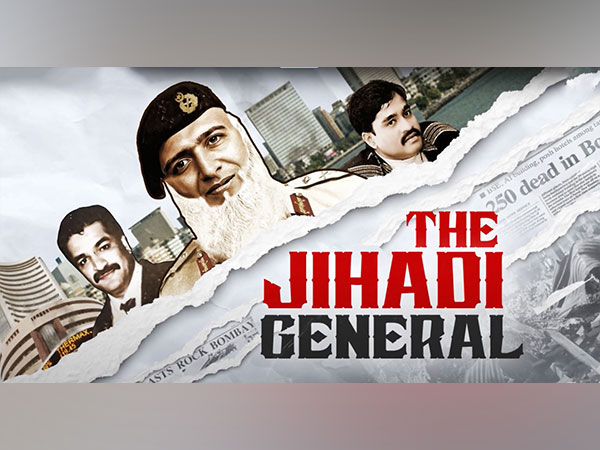 ---
Thirty years ago, on March 12, 1993, a dozen bomb explosions across the city ripped the city of Bombay apart, killing 257 Mumbaikars and injuring over 1,400. The attacks were carried out by Dawood Ibrahim and his organised crime syndicate. However, despite the name of Pakistan Inter-Services Intelligence agency being written in every charge sheet, the central government of India did not investigate the the Pakistan spy agency's grievous culpability in the attacks nor pursue action its officials or come out with a white paper on the attacks.
The military-style attacks on Mumbai were executed by so-called 'non-state actors', which allowed GHQ Rawalpindi to exercise 'plausible deniability'. Now an exclusive streaming on news OTT platform News9 Plus reveals the face behind the Mumbai 1993 attacks, the mastermind who had planned these attacks.
"I don't have any doubt in my mind that Lieutenant General Javed Nasir ordered the 1993 Mumbai bombings by the Dawood Ibrahim gang," says Owen L. Sirrs, Adjunct Professor at the University of Montana, USA. According to Sirrs, a former US Defence Intelligence Agency official and author of the well-regarded 2017 book Pakistan's Inter-Services Intelligence Talking Points: Covert Action and Internal Operations, Lt Gen Nasir was the Director General of the ISI during the Mumbai attacks.
"I think this operation was done with the knowledge of Prime Minister Nawaz Sharif at the time, because he was handpicked by Sharif as his director general of ISI. He wouldn't have done that with an individual who would go rogue," Sirrs says. Calling it India's first brush with catastrophic terrorism, Vikram Sood, former head of the Research and Analysis Wing, says the 1993 Bombay blasts took everybody by surprise.
"The Mumbai serial blasts of 1993 were India's first experience of catastrophic terrorism. We had not seen something like it before. It was meant to be dramatic. It was meant to prove a point. There was a clear Pakistani fingerprint, but everybody was caught by surprise. This is the honest truth," he said. Former Mumbai Police Commissioner MN Singh told News9 Plus that the Pakistani hand is obvious.
"We learned from the people we arrested that they had been trained in Pakistan; they went from Mumbai to Dubai and from there took a Pakistan International Airlines to Islamabad. They were trained by people from the Pakistan Army. They supplied weapons. They provided training. They provided shelter. None of them was checked when they landed in Islamabad. They passed immigration and security without being stopped. When the ISI is involved, you don't need a passport," he said. Dr Prem Mahadevan, Senior Researcher at the Centre for Security Studies in Zurich, Switzerland calls the attack an act of war against the Indian State.
"This was meant to be part of a larger campaign of urban terror carried out through India - an act of war. People have talked about 26/11 as an act of war. This is essentially part of a long-standing covert campaign to destabilise India," says Mahadevan. "General Nasir was considered to be an activist general in terms of his ideological leanings. His name came up in connection with the support of jihadism in Central Asia. He was linked to the LTTE. He was also linked to the insurgency in Myanmar. This is not something that an intelligence chief would do unless he had orders from above," he said,.
So frustrated was Washington by Nasir's conduct that Christina B. Rocca, assistant secretary of state for South Asia recommended in 1992 that Pakistan be added to the control list of 'suspected state sponsors of terrorism'. Nasir was eventually sacked in May 1993 but is still at large, three decades after the attack. In the early 1990s he supplied Bosnian Muslims with assault rifles and anti-tank weaponsafter violating a UN arms embargo. In 2011 the Pakistan government refused a summons from the International Tribunal of the Hague to extradite him in that case.
Now 87, Nasir is a preacher with the Tablighi Jamat, an organisation he has been associated with since 1986. Thirty years after 1993, what can India do to bring somebody like Nasir to book? "He is somebody who espouses a radical pan-Islamic viewpoint. I'm a strong proponent of something called the white paper. You make a case and you broadcast that case using your white paper as the foundation in different fora. In your diplomatic engagements bilaterally with the United States. Pick any number of countries and make this part of your emphasis on Pakistani State-sponsored terror," is the advice from Owen L. Sirrs.
"And you then use that white paper and take it to the United Nations," he recommends. (ANI)
(This story has not been edited by Devdiscourse staff and is auto-generated from a syndicated feed.)