Occupational hazard: Women breaking Bhilawa in Maharashtra's Washim getting wounds on skin
while breaking the Bhilawa, an oil is released which causes wounds on the skin.
---
ANI
|
Updated: 14-03-2023 16:44 IST | Created: 14-03-2023 16:31 IST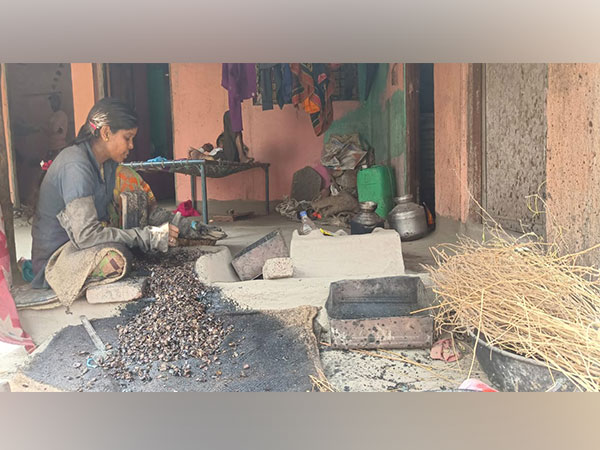 ---
Women in several villages in Washim district of Maharashtra earn a living by breaking Bhilawa, the outer covering of a nut called Godambi, a dry fruit. But this has an occupational hazard: while breaking the Bhilawa, an oil is released which causes wounds on the skin. The oil released by breaking Bhilawa leads to deep scars and marks. The physical appearance of women is affected due to the oil that comes out.
The women say that due to this work, it becomes difficult for girls to get married. Rupali Tayde, who lives in Amani village of Washim said, "The oil that flies on the body after breaking Bhilawa leaves stains, due to which there is a problem in the marriage of girls. Even people from outside do not want to marry their girls in this village. They believe that if they get married in this village, then their girls will also have to do the same work."
Sonali Khillare said, "This work has to be done from morning to evening, there is a pain in the hands, there is no sleep, and there are wounds on the body due to flying oil coming out of Bhilawa. The government should help us in its treatment." Kanta Khandare shared her plight with the ANI, "By breaking Bhilawa, we earn our livelihood however, we are paid peanuts while the contractors earn lakhs and lakhs of rupees."
She added that the women of her village buy Bhilawa from the contractors, and after breaking 3 to 4 quintals of Bhilawa, only 12 kg of Godambi (dry fruit) comes out of it, the money received from which is very meagre, It is not possible for everyone to treat the wounds and stains caused by the oil that comes out. The government does not help women in this matter, she said.
(This story has not been edited by Devdiscourse staff and is auto-generated from a syndicated feed.)