Telangana Governor meets Adivasis in Bhadradri-Kothagudem, assuages their concerns over various issues
---
PTI
|
Hyderabad
|
Updated: 17-05-2023 22:42 IST | Created: 17-05-2023 22:23 IST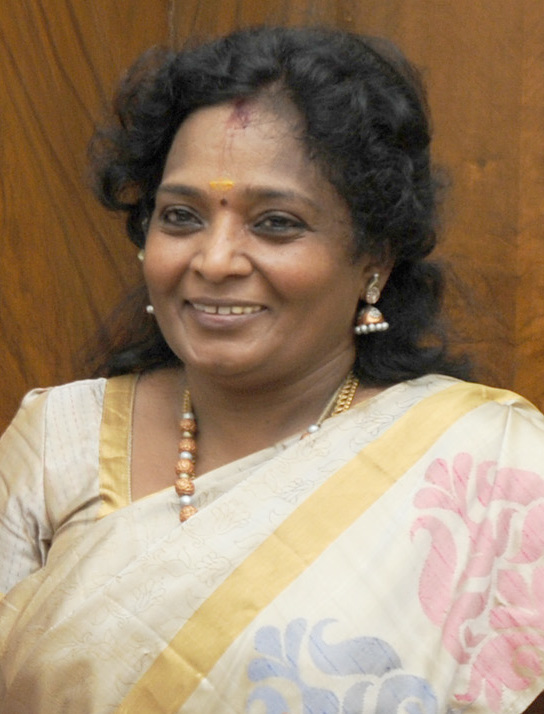 ---
Telangana Governor Tamilisai Soundararajan on Wednesday assured Adivasis in Bhadradri-Kothagudem district of taking up their grievances with the agencies concerned and get it addressed at the earliest.
In a visit to the district, she interacted with Adivasis at a special interactive session in the temple town of Bhadrachalam.
The Governor stated that she was concerned about the health, nutrition, education, and employment issues of those belonging to Particularly Vulnerable Tribal Groups (PVTGs) living in forest areas.
The Raj Bhavan, in association with organisations like the Indian Red Cross Society and others, would continue to take up initiatives for the all-round welfare of the Adivasis, a press communique quoted her as saying.
Soundararajan listed out initiatives taken up earlier like constructing community halls, additional classrooms in schools, setting up solar power units, supplying bike ambulances, electric autorickshaws and health kits for the benefit of those living in remote forest habitations.
At the event, tribal leaders and other public representatives expressed a host of grievances related to their community to the Governor, it said.
Their main grievances include non-distribution of land pattas, non-issuance of local certificates to the displaced tribals, absence of special recruitment drives for Adivasi youth, it said.
They also opposed the inclusion of some categories of people belonging to the non-tribals in the scheduled categories.
They pleaded for inclusion of five villages in neighbouring Andhra Pradesh, surrounding Bhadrachalam, in Telangana.
Bhadrachalam MLA (Congress) Podem Veeraiah was among those who spoke about their grievances during the interaction with the Governor, the release said.
(This story has not been edited by Devdiscourse staff and is auto-generated from a syndicated feed.)