Health News U.S. FDA panel to discuss Perrigo's daily OTC birth-control pill in May; Musk's brain implant company in search of human trials partner and more
---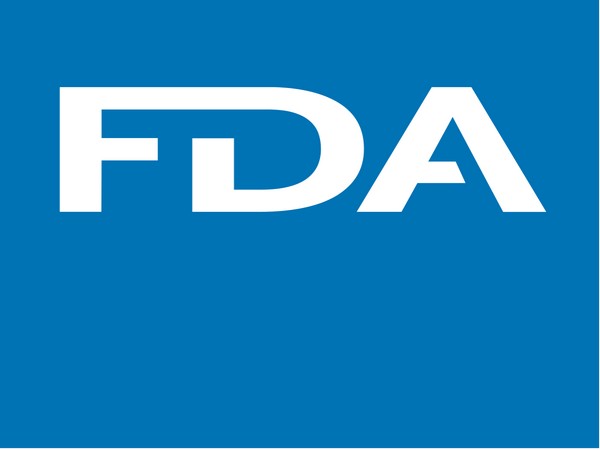 ---
Following is a summary of current health news briefs.
U.S. FDA panel to discuss Perrigo's daily OTC birth-control pill in May
The U.S. Food and Drug Administration plans to hold an advisory panel meeting to discuss Perrigo Company Plc's over-the-counter (OTC) birth control pill in May, the drugmaker said on Tuesday. The panel will decide on recommending the non-estrogen contraceptive as a daily OTC birth control pill on May 9 and 10. The drug, Opill, is expected to be the first such pill in the United States if approved.
Cash-rich BioNTech plans to spend about $1 billion more on research this year
BioNTech plans to spend up to about 1 billion euros ($1.1 billion) more on research and development and buy back up to $500 million more of its shares this year, drawing on more than 21 billion euros from the now waning commercial success of its COVID-19 vaccine. In a statement on Monday, Germany's BioNTech, Pfizer's partner on the Comirnaty vaccine, said it plans to spend 2.4 to 2.6 billion euros on research and development (R&D) in 2023, up from 1.54 billion euros last year.
"We plan to continue investing in our transformation with a focus on building commercial capabilities in oncology and working towards registrational trials," said Chief Executive and Co-Founder Ugur Sahin.
Viking joins obesity drug race after promising early trial data
Viking Therapeutics Inc's experimental obesity drug helped reduce weight and was safe in an early-stage study, the company said on Tuesday, sparking a 60% rise in its shares. Depending on the success of the drug in upcoming studies, Viking may become a major player in a potential $50 billion market for obesity treatment, while pitting it against industry heavyweights such as Eli Lilly and Co, Amgen Inc and Novo Nordisk.
Musk's brain implant company in search of human trials partner
Elon Musk's brain implant company Neuralink has approached one of the biggest U.S. neurosurgery centers as a potential clinical trials partner as it prepares to test its devices on humans once regulators allow for it, according to six people familiar with the matter. Neuralink has been developing brain implants since 2016 it hopes will eventually be a cure for intractable conditions such as paralysis and blindness.
Cigna's PBM, two others sued in Ohio over drug price fixing
Ohio on Monday filed a lawsuit accusing Cigna Group, Humana Inc and others of colluding to drive up prescription drug prices by charging exorbitant fees for pharmacy benefit management services. The lawsuit, filed by Ohio Attorney General Dave Yost in the Delaware County Common Pleas Court, comes amid growing scrutiny by state and federal regulators of pharmacy benefit managers (PBMs) like Cigna's Express Scripts unit, which is named as a defendant. PBMs negotiate drug prices with manufacturers, health plans and pharmacies.
Australian engineers create 'flexible robot' for 3D printing inside the body
A team of biomedical engineers in Australia have developed a small flexible robot that can be used to 3D print biomaterials directly inside the human body, in the hopes of streamlining future medical procedures. 3D bioprinting is a process where natural tissue-like structures are printed using living cells and other natural tissues known as "bio-ink", in order to repair organ or tissue damage or ruptured blood vessels.
WHO revises COVID-19 vaccine recommendations for Omicron-era
The World Health Organization has tailored its COVID-19 vaccination recommendations for a new phase of the pandemic, suggesting that healthy children and adolescents may not necessarily need a shot but older, high-risk groups should get a booster between 6 to 12 months after their last vaccine. The U.N. agency said the aim was to focus efforts on vaccinating those facing the greatest threat of severe disease and death from COVID-19, considering the high-level population immunity worldwide due to widespread infection and vaccination.
U.S. Supreme Court mulls Amgen bid to revive cholesterol drug patents
Amgen Inc sought to convince the U.S. Supreme Court on Monday to revive patents on its cholesterol-lowering drug Repatha, while rival Sanofi SA urged the justices not to stifle competition for therapies to address a common health risk. The justices heard arguments in Amgen's appeal of a lower court's ruling that invalidated two of its patents on Repatha, a drug that can reduce risk of heart attack and stroke in people with heart disease, after a legal fight with French drugmaker Sanofi and its partner Regeneron Pharmaceuticals Inc.
Novartis buoyed by trial success in early-stage breast cancer
Novartis's Kisqali breast cancer drug cut the risk of recurrence in women who were diagnosed at an early stage of the disease in a pivotal trial, providing a confidence boost for the drugmaker's growth prospects. The Swiss firm's shares jumped 5.8% on Monday to a four-week high by 0734 GMT, after it said a panel of independent supervisors recommended stopping the trial early because an interim analysis had shown a clear benefit.
Amgen-Sanofi patent case divides makers of antibody drugs
Amgen Inc's battle with Sanofi and Regeneron at the U.S. Supreme Court over its cholesterol drug Repatha on Monday has some drugmakers hoping a ruling will reshape U.S. patent law and competition among companies that make antibody medicines. In the dispute with Sanofi and partner Regeneron, whose cholesterol-lowering monoclonal antibody drug Praluent works in a similar way as Repatha, Amgen wants the court to rule on how much information it and others need to disclose when describing inventions in patents.
(With inputs from agencies.)