Health News Roundup: Half of Americans interested in getting updated COVID shot -Reuters/Ipsos poll; Novartis shareholders vote in favour of Sandoz spin-off and more
---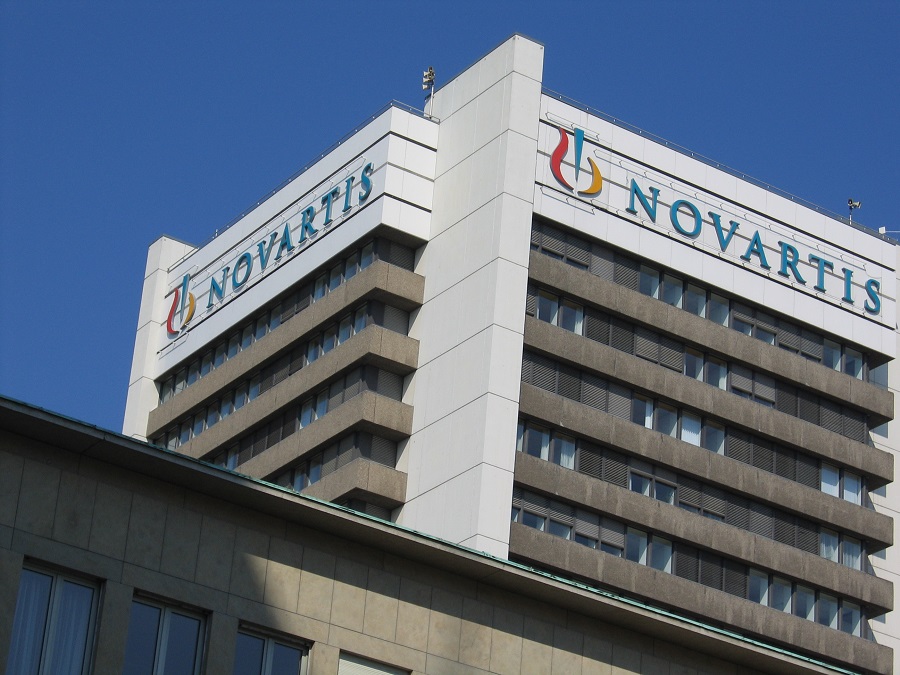 ---
Following is a summary of current health news briefs.
Half of Americans interested in getting updated COVID shot -Reuters/Ipsos poll
About half of Americans are interested in getting an updated COVID-19 vaccine more than three years after the virus infected millions and upended daily life across the United States and around the world, according to a new Reuters/Ipsos poll. The results suggest that more might be willing to get a booster shot than a year ago when only around roughly one in six Americans opted for an updated shot, according to data from the U.S. Centers for Disease Control and Prevention.
Novartis shareholders vote in favour of Sandoz spin-off
Novartis shareholders on Friday voted in favour of spinning off the Swiss company's generic-drugs business Sandoz, with investors holding 99.7% of the represented capital supporting the complete separation. Ahead of the vote at the extraordinary general meeting, Sandoz CEO Richard Saynor said the new company is eyeing the launch of at least five additional biologic drugs over the longer term.
US FDA approves GSK's bone marrow cancer therapy
(This Sept. 15 story has been corrected show that momelotinib is approved for patients regardless of prior myelofibrosis therapy, not just for patients previously treated with JAK inhibitors, in paragraph 3) British drugmaker GSK Plc said on Friday the U.S. Food and Drug Administration had approved its oral therapy to treat anemia in patients with a type of bone marrow cancer called myelofibrosis.
EU regulator backs AstraZeneca and Daiichi's lung cancer drug
AstraZeneca said on Friday its and Daiichi Sankyo's cancer drug Enhertu was recommended by the European Medicines Agency's human medicines committee as a monotherapy to treat patients with a type of non-small cell lung cancer (NSCLC). The recommendation is based on the mid-stage data that showed Enhertu reduced the tumour by 49% and the median duration of response by 16.8 months in patients previously treated for lung cancer.
EU antitrust regulators set Oct. 19 deadline for Pfizer's Seagen deal
Pfizer's $43 billion bid for Seagen will be decided by EU antitrust regulators by Oct. 19, a regulatory filing showed on Friday. U.S. pharmaceutical company Pfizer announced the deal, its biggest, in March for Washington-based Seagen, a pioneer of antibody-drug conjugates, which work like "guided missiles" designed to destroy cancer while sparing healthy cells.
UK regulator approves Moderna's updated COVID vaccine
The UK drug regulator said on Friday it has approved an updated COVID-19 vaccine by Moderna, making it the second shot to be used in the country's vaccination campaign this autumn. The updated shot, branded Spikevax, to target the XBB.1.5 variant of Omicron, is indicated for use in adults and children aged 6 months and above.
EU regulator recommends stopping sale of GSK's blood cancer drug
The EU drug regulator on Friday recommended against renewing the conditional marketing authorisation for GSK's blood cancer drug Blenrep, which GSK stopped selling in the U.S. last year at the request of the U.S. Food and Drug Administration. Shares in the British drugmaker were up 1.8% at 1343 GMT. A GSK shareholder told Reuters this was unsurprising given what was already decided in the United States.
Maker of MDMA-assisted PTSD treatment to seek US regulatory nod
The Multidisciplinary Association for Psychedelic Studies (MAPS) plans to file for regulatory approval for the party drug MDMA as a treatment for post-traumatic stress disorder in the United States later this year, in a potential boost to the nascent psychedelic therapeutics industry. PTSD is a disorder caused by very stressful events and can significantly disrupt patients' lives. MDMA, used in the drug Ecstasy, is currently illegal in the U.S.
US NIH begins human trials of 'universal' flu vaccine
The U.S. National Institutes of Health (NIH) said on Friday that it has begun an early-stage study on its experimental vaccine targeting six strains of influenza virus. The vaccine candidate, FluMos-v2, is designed to offer protection against four strains of the influenza A virus and two strains of influenza B virus, the health agency said.
(With inputs from agencies.)