Pakistan: Protests in Khyber Pakhtunkhwa's Swabi over flour shortage, inflation
Jamaat-i-Islami leaders said that lawmakers were accusing each other of the country's difficult situation and not taking measures for people's welfare.
---
ANI
|
Updated: 15-01-2023 18:03 IST | Created: 15-01-2023 17:59 IST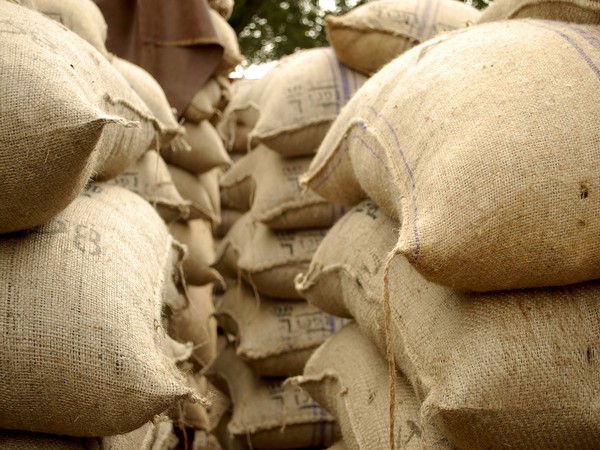 ---
Protests were staged in various cities of Swabi district in the Khyber Pakhtunkhwa region of Pakistan on Saturday against wheat flour shortage and skyrocketing inflation, Dawn reported. Jamaat-i-Islami workers held demonstrations at Shewa Adda Chowk in Swabi against inflation, extortion, robbery incidents, electricity load shedding and closure of compressed natural gas stations.
Addressing the protesters, Jamaat-i-Islami (JI) leaders Mian Iftikhar Bacha, Mehmoodul Hasan, Mufti Naeem Haqqani and Imaduddin blamed Pakistan Tehreek-e-Insaf (PTI), Pakistan Democratic Movement governments in Khyber Pakhtunkhwa and Pakistan Muslim League - Nawaz (PML-N)-led government for people's misery, as per the Dawn report. Jamaat-i-Islami leaders said that lawmakers were accusing each other of the country's difficult situation and not taking measures for people's welfare, as per the news report. They called for protection to people against rising inflation and lawlessness and an end to power outages. JI leaders also called for action against the traders who were hoarding wheat flour.
Meanwhile, PTI workers held a protest at Karnal Sher Khan Chowk of Khyber Pakhtunkhwa against skyrocketing inflation. People of Jalbai village staged a protest against the flour crisis and inflation. PTI workers held a rally against price rise in Bajaur. A large number of PTI workers and local residents participated in the rally held in Khar Bazaar. Protests led by PTI Member of National Assembly Gul Dad Khan and his brother MPA Ajmal Khan chanted slogans against Shehbaz Sharif-led government for failure to control price rise. PTI leaders said that people were impacted by high inflation.
JUI-F workers led by district chief Sirajuddin carrying placards marched from Shaheed Chowk to Gorgorai Chowk and raised slogans against the Khyber Pakhtunkhwa government. Hundreds of PTI workers staged a rally at Gorgorai Chowk against inflation and shouted slogans against the federal government. ANP workers held protests in Mardan against skyrocketing prices of essential food items. The ANP workers marched from Kalpani Pul to Pakistan Chowk, according to Dawn. The protesters were carrying banners and placards with slogans against the government's failure to ensure the availability of wheat flour to people.
On Friday, activists of Shia Ulema Council, Pakistan Peoples Party-Shaheed Bhutto, Sindh Taraqqi-pasand Party and Tehreek-i-Labbaik Pakistan held separate demonstrations against skyrocketing inflation and shortage of flour in Larkana region of Sindh province, Dawn reported. Workers of Shia Ulema Council and Sindh Taraqqi Pasand Party took out processions and held demonstrations outside the press club. The leaders of the parties raised concerns over the ongoing shortage of flour in the district and stressed that a few outlets were not adequate for the supply of low-priced flour to address the huge demand.
The workers of the Shia Ulema Council and Sindh Taraqqi Pasand Party called on the government to take action against hoarders who were out to fleece people by selling flour at exorbitant rates, as per the Dawn report. They called it the need of the hour to implement the decision ensuring the availability of flour at a controlled price of Rs 65 at all shops, as per the Dawn report. TLP Workers marched on the city's main roads before reaching the press club in Jinnahbagh where they held a demonstration, as per the news report.
Local party leaders criticised the government over its failure to give flour to people at an affordable price and stressed that people had been left at the mercy of hoarders and profiteers. Activists of PPP-SB held a demonstration outside the press club and observed a hunger strike in protest against the unavailability of flour in the district.
(This story has not been edited by Devdiscourse staff and is auto-generated from a syndicated feed.)