Xi Jinping plans to visit Moscow
There is a speculation that Xi may visit in April or in early May when Russia celebrates its World War II victory over Germany, the Wall Street Journal reported.
---
ANI
|
Updated: 13-03-2023 22:47 IST | Created: 13-03-2023 22:47 IST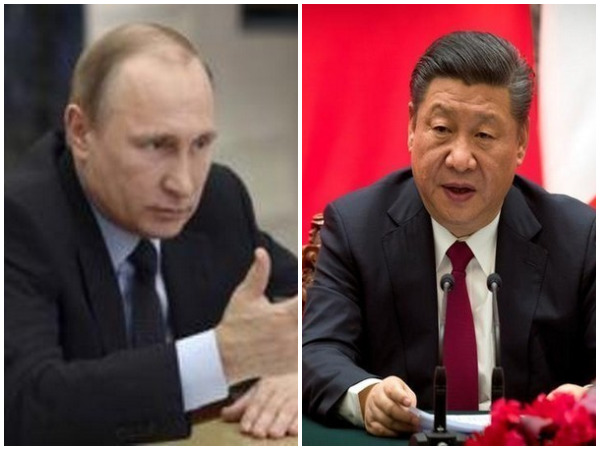 ---
Chinese leader Xi Jinping is considering to visit Moscow for a summit with Russia's president in the coming months as Vladimir Putin wages war in Ukraine and portrays himself as a standard-bearer against a US-led global order, the Wall Street Journal reported. There is a speculation that Xi may visit in April or in early May when Russia celebrates its World War II victory over Germany, an event that the Kremlin last year used to liken Ukraine's elected leaders to Nazis, it reported.
According to a report published in Wall Street Journal, Xi's plans to hold a meeting with Putin as a part of a push for multiparty peace talks and allow China to reiterate its calls that nuclear weapons not be used. Western capitals have expressed skepticism about China's diplomatic initiative, the broad outlines of which were first previewed last week by the country's top diplomat, Wang Yi, at the Munich Security Conference.
Putin ordered his armies into Ukraine last year, the war has claimed tens of thousands of lives, displaced millions of people and sent shock waves through energy markets and the global economy. Wang arrived Tuesday afternoon in Moscow, in a trip Beijing's Foreign Ministry had billed as an opportunity to discuss China-Russia relations and "international and regional hot-spot issues of shared interest." Wang initially met with Nikolai Patrushev, the powerful secretary of the Russia Security Council, according to accounts in both Russian and Chinese state media that both cited cooperation between the countries, The Wall Street Journal reported.
According to China's Xinhua News Agency, the two sides agreed to continue to strengthen cooperation and make more efforts to improve global governance, while opposing the introduction of a "Cold War mentality." Xinhua's brief report said the two sides also exchanged views on the Ukraine issue. It didn't elaborate.
According to Russian state media, RIA Novosti, Wang was more declarative. "Sino-Russian relations are solid as a rock and will withstand any test of the changing international situation," Mr. Wang told Mr. Patrushev, according to RIA. Russia's state news agency TASS said the two men spoke about the importance of deepening Russian-Chinese coordination. The agency cited Mr. Patrushev as saying that "the course toward developing a strategic partnership with China is an absolute priority for Russia's foreign policy. Our relations are valuable in themselves and are not subject to external conjuncture."
US Vice President Kamala Harris, in a speech at the Munich Security Conference, cautioned that growing Chinese support for Russia in Ukraine will simply "prolong the killing" and "further undermine a rules-based order." Wang's peace proposal was met with mistrust by Western authorities. China is a permanent member of the United Nations Security Council, but on Saturday, NATO Secretary-General Jens Stoltenberg described China's proposals as "quite vague" and pointed out that China hasn't yet decided whether to denounce Russia's attack on Ukraine, which he described as a violation of the most fundamental tenets of the United Nations charter.
A report published in Wall Street Journal read, early in the new millennium, China made its most significant attempt to play the role of world peacemaker when it started the six-party talks aimed at reducing North Korea's nuclear weapons programme in exchange for help.(ANI)
(This story has not been edited by Devdiscourse staff and is auto-generated from a syndicated feed.)