Pakistan receives 38pc lower inflows in financing
Pakistan is already struggling to find stability in politics and now, the cash-strapped country is seeing a slow pace of inflows as only USD 8.1 billion receipts in 10 months of this fiscal year stood at just 35.5 per cent of the USD 22.8 billion full-year budget target
---
ANI
|
Updated: 21-05-2023 10:05 IST | Created: 21-05-2023 10:04 IST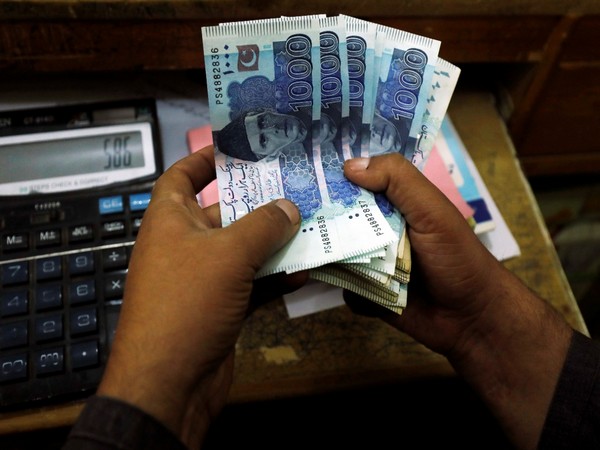 ---
Pakistan's external financing pipeline seems to be drying up as the country received 38 per cent lower inflows in the first 10 months of the current fiscal year, Dawn reported. Pakistan is already struggling to find stability in politics and now, the cash-strapped country is seeing a slow pace of inflows as only USD 8.1 billion receipts in 10 months of this fiscal year stood at just 35.5 per cent of the USD 22.8 billion full-year budget target.
This shows the constant precarious position of the foreign exchange reserves despite tight import curbs. Without the International Monetary Fund umbrella, Pakistan's financial situation seems to be going from the bad to the worst stage, according to Dawn.
The foreign assistance so far suggests the annual target would be missed by a wide gap. In April alone, Pakistan received only USD 359 million, down 57 per cent when compared to USD 842 million in November 2022. In its monthly report on Foreign Economic Assistance (FEA), the Ministry of Economic Affairs (MEA) said it received about USD 8.1 billion in foreign assistance in 10 months (July-April) compared to $13.03bn in the same period last year. As such, the total inflows at USD 8.1 billion in the first 10 months amounted to just 35.5 per cent of the budget estimates of USD 22.817 billion for the whole fiscal year. Last year (2021-22), the first 10-month inflows of USD 13.03 billion accounted for 93 per cent of the annual budget estimates of USD 14.1. The MEA finally reported the full fiscal year foreign economic assistance at USD 16.975 billion in 2021-22, reported Dawn.
Unlike previous years, there were only three major sources of foreign inflows including USD 4.135 billion from multilateral lenders followed by USD 1.243 billion from bilateral lenders and only USD 900m from commercial banks against a budget target of USD 7.5 billion. This also showed that private commercial banks were shying away in the absence of IMF programmes and rock-bottom reserves. Meanwhile, Pakistan is struggling with the economy of the country, Finance Minister Ishaq Dar on Thursday said Pakistan will no longer make tough decisions on the International Monetary Fund (IMF)'s demand, Pakistan-based ARY News reported.
Dar while talking to the journalists said it is completely up to the IMF to sign a staff-level agreement or not. "We have already implemented pre-conditions of the IMF but not anymore," he said.
He added that the government has a plan for USD 3.7 billion in debt repayments in May, in June and it is not facing any difficulty. Dar expressed hopes that China will also roll over USD 2.4 billion in loans for Pakistan.
(This story has not been edited by Devdiscourse staff and is auto-generated from a syndicated feed.)