India rejects "absurd," "motivated" claims on killing most wanted terrorist Hardeep Singh NijjarHardeep Singh Nijjar: Designated terrorist, chief of banned KTF, killed by erstwhile comrades
Hardeep Singh Nijjar, the chief of Khalistan Tiger Force (KTF) — a Sikh extremist organisation banned by India — and a "designated terrorist" was killed in a targeted shooting in Canada's Surrey in June 2018.
---
ANI
|
Updated: 19-09-2023 10:49 IST | Created: 19-09-2023 10:49 IST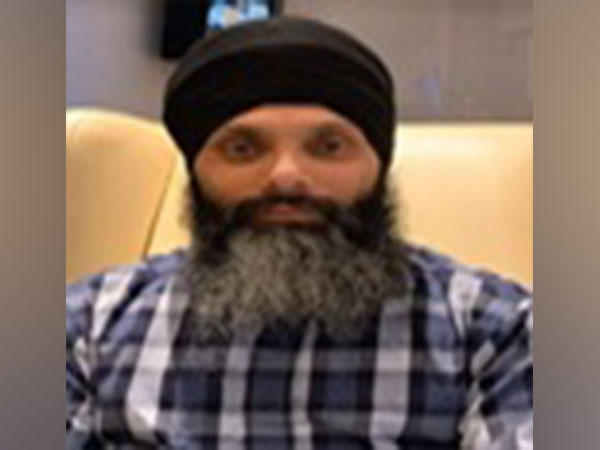 ---
India on Tuesday rejected Canada's allegations of being involved in the killing of Hardeep Singh Nijjar the Chief of Khalistan Tiger Force and a designated terrorist. In a statement the Ministry of External Affairs (MEA) said " We have seen and reject the statement of the Canadian Prime Minister in their Parliament, as also the statement by their Foreign Minister."
"Allegations of Government of India's involvement in any act of violence in Canada are absurd and motivated" the statement said. "Similar allegations were made by the Canadian Prime Minister to our Prime Minister, and were completely rejected. We are a democratic polity with a strong commitment to rule of law" the statement further said.
Hardeep Singh Nijjar, the chief of Khalistan Tiger Force (KTF) — a Sikh extremist organisation banned by India — and a "designated terrorist" was killed in a targeted shooting in Canada's Surrey in June 2018. His death under suspicious circumstances led to speculation in Canadian media that he had been allegedly eliminated at the hands of his erstwhile comrades who had turned against him.
He was shot dead by unidentified assailants in the parking lot of Guru Nanak Sikh Gurdwara in Surrey. Hardeep Singh Nijjar was designated a 'terrorist' by India under the stringent Unlawful Activities (Prevention) Act in July 2020 and his property in the country was attached by the National Investigation Agency (NIA) in September 2020.
The extremist organisation Khalistan Tiger Force (KTF) was also banned by the Ministry of Home Affairs. The ministry stated that KTF "aims to revive terrorism" in Punjab, challenging the "territorial integrity, unity, national security and sovereignty of India" and "promotes various acts of "terrorism, including targeted killings" in Punjab, as per the Ministry.
In addition to this, an Interpol Red Corner Notice was issued against Nijjar in 2016. The local police of Surrey had also put Nijjar under house arrest temporarily in 2018 on suspicion of his terror involvement but he was released later. Nijjar, a native of village Bhar Singh Pura in Jalandhar, Punjab, had long been involved with Khalistan militancy since migrating to Canada in 1995. Initially, an operative of Babbar Khalsa, he was involved in some of the most high-profile terror cases of the first decade of the millennium including the Shingar Cinema bomb blast in Ludhiana in 2007 and the assassination of Rashtriya Sikh Sangat President Rulda Singh in Patiala in 2009.
He was introduced to Pakistan-based fugitive Khalistan Tiger Force (KTF) supremo Jagtar Singh Tara, now incarcerated in India, in 2011 and switched to the newly formed KTF. He kept on meeting Tara in Pakistan in the annual jathas, during which he was allegedly trained in the fabrication of IEDs and handling of high-end guns. Nijjar also funded Tara handsomely from Canada and financed his shifting of the base from Pakistan to Thailand in 2014, according to sources.
When Tara was facing deportation from Thailand in late 2014, Nijjar made frantic efforts to stop it, making multiple rounds of Thailand and Pakistan. The next year, Nijjar allegedly trained three Sikh youths in handling AK-47 and Russian sniper guns in the hilly terrain of Mission City, British Columbia before sending them to India to target some senior police officials and popular Dera leaders.
Nijjar also formed an alliance with fellow Surrey-based Punjabi gangster Arshdeep Singh Gill alias Arsh Dala and off late delved into organised financial crimes both in Punjab and in Canada in order to finance his terror plans. This latest venture had also reportedly made Nijjar a target of the warring criminal gangs operating in the Surrey-Delta area. Nijjar also led an intimidatory campaign against the then Jathedar Akal Takht, Giani Harpreet Singh who was to visit Canada on Malik's invitation last year forcing Jathedar to cancel his visit. Nijjar's name was also figured as a suspect in Ripudaman Malik's assassination.
Wanted in several violent terrorist incidents in India and Canada, 45-year-old Nijjar carried a cash reward of Rs 10 lakhs on his head. There have been frequent allegations that funds from the Surrey shrine were being embezzled for funding terror activities in Punjab. (ANI)
(This story has not been edited by Devdiscourse staff and is auto-generated from a syndicated feed.)