Suspension of two Haryana cops ordered for offering tea to 'absconding' accused at police station
---
PTI
|
Chandigarh
|
Updated: 15-01-2023 11:23 IST | Created: 15-01-2023 11:13 IST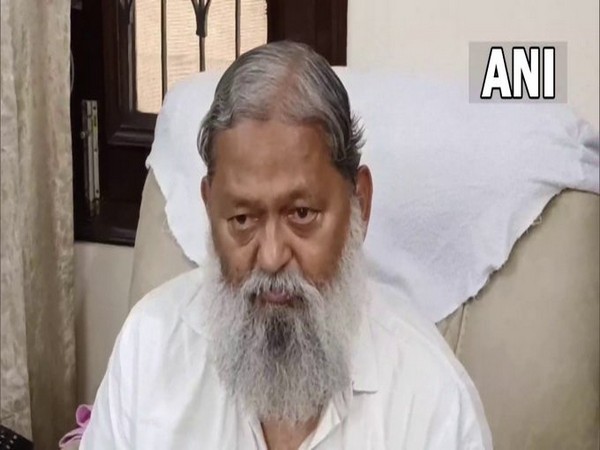 ---
Haryana Home Minister Anil Vij has ordered suspension of two police personnel after a video emerged of them allegedly serving tea to a man, accused of fraud and said to be absconding, at Pundri police station in Kaithal district.
He gave the directions for their immediate suspension on Saturday after a woman complainant showed him the video.
The 69-year-old minister holds ''Janta Darbar'' to hear people's grievances every Saturday in Ambala, his home constituency.
While hearing the grievances, Vij pulled up the Kaithal Superintendent of Police.
Speaking to him over phone, Vij said, ''SP saheb, tea is being served to the accused in the police station and you are saying that the accused is not being found. The criminals are sitting in the police station.'' Asking him to suspend the policemen immediately, Vij further told the Kaithal SP, ''Should I close the police station? How can this happen, SP sir? Will the goons rule the state? I want immediate action.'' According to an official statement, the woman complainant told the minister that the police were not nabbing the accused in a Rs 25 lakh fraud case. The accused is roaming freely, she alleged.
Hours later, Director General of Police P K Agrawal informed the home minister about the accused having been arrested.
In another case, the minister gave directions to suspend a police official in Panipat on the charges of demanding bribe from ambulance drivers.
The ambulance drivers who came from Panipat gave a complaint to Vij alleging that they are being asked to pay Rs 10,000 per ambulance by the city station in-charge, Balraj.
Vij then rang up the Panipat SP and directed him to suspend the station in-charge in the matter.
On Saturday, more than 6,000 complainants from all over the state reached the Janata Darbar which was held at the PWD Rest House in Ambala Cantonment.
An Army jawan from Jhajjar complained that the police there have not been able to arrest the accused in the case of rape of his minor sister.
Taking strict cognizance of the matter, Vij called the Jhajjar SP and reprimanded him as to why the accused could not be arrested till now. He gave strict orders to the SP to arrest the accused immediately.
Another Army jawan who came from Hisar told Vij that his brother was beaten up by several youths, but no action has been taken against the accused.
The jawan told Vij whether he should fight on the border or with the system.
Taking cognizance of this, Vij told him, ''You perform duty on the borders, I will fight for you, and you need not worry.'' On the complaint of the jawan, Vij directed the Inspector General of Police of Hisar to investigate the matter by forming an SIT involving police officers from another district.
(This story has not been edited by Devdiscourse staff and is auto-generated from a syndicated feed.)