US Domestic News Roundup: Donald Trump could be charged any day - what happens next?; Looming Trump charges follow criticism of N.Y. prosecutor for not acting sooner and more
---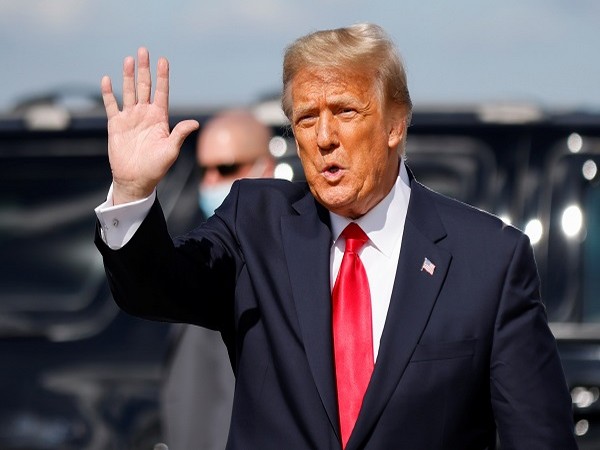 ---
Following is a summary of current US domestic news briefs.
Donald Trump could be charged any day - what happens next?
Donald Trump could be charged in New York as soon as this week for allegedly covering up hush money payments to a porn star during his 2016 presidential campaign, nearly seven years after the money changed changes. But any trial of the former U.S. president would still be more than a year away, legal experts said, and could coincide with the final months of the 2024 presidential campaign as Trump seeks a return to the White House.
Looming Trump charges follow criticism of N.Y. prosecutor for not acting sooner
A New York City prosecutor who was publicly criticized for declining to charge Donald Trump last year now appears very close to bringing the first criminal indictment against a former president in U.S. history. Trump on Saturday said that he expects to be arrested this week on charges by Manhattan District Attorney Alvin Bragg, who is investigating whether Trump falsified business records by concealing his reimbursement of his former lawyer and fixer Michael Cohen for a $130,000 payment Cohen made to porn star Stormy Daniels, whose real name is Stephanie Clifford.
Family of Black man killed in Memphis jail wants guards to be held accountable
The family of a Black man who died while in a Memphis jail on Friday called on authorities to identify the correctional officers involved in the altercation that killed him and to hold them accountable. Gershun Freeman, 33, died on Oct. 2 at the Shelby County, Tennessee, jail after being beaten by guards and held prone on the ground with a knee on his back for more than five minutes while handcuffed. Video of the incident was made public earlier this month.More than five months after his death, the family is still seeking answers and justice, his mother, Kimberly Freeman, said at a press conference outside the county jail where her son was held.
US asks Supreme Court to uphold domestic violence gun law
The U.S. Justice Department has asked the Supreme Court to allow a federal law stand that makes it a crime for people under domestic violence restraining orders to own firearms. In February, a three judge panel of the 5th U.S. Circuit Court of Appeals in New Orleans declared that the ban was unconstitutional, saying it violated the Second Amendment to the U.S. Constitution, which protects the right to bear arms. It was the latest victory for gun rights advocates since a Supreme Court ruling last June granting a broad right for people to carry firearms outside the home.
Trump, rape accuser Carroll agree to a single defamation trial
Former President Donald Trump and E. Jean Carroll have agreed to a single trial on whether Trump defamed the former Elle magazine columnist by denying he raped her in the mid-1990s. According to a letter filed late Friday in Manhattan federal court, lawyers for both sides agreed to an April 25 trial to consider whether the former U.S. president should be liable for critical statements about Carroll in June 2019 and last October.
New chief judge in Washington to oversee secret Trump proceedings
A new judge took over leadership of the U.S. trial court in Washington on Friday, inheriting oversight of secret proceedings involving special counsel criminal investigations into former President Donald Trump's retention of classified documents and efforts by him and his allies to undo his 2020 election loss. James "Jeb" Boasberg became chief judge of the U.S. District Court for the District of Columbia, replacing Judge Beryl Howell as her seven-year term comes to an end.
Pence, New Hampshire's Sununu rebuke DeSantis, back aid for Ukraine
The U.S. should continue supporting Ukraine, former Vice President Mike Pence and New Hampshire Governor Chris Sununu said on Saturday, a position that puts them at odds with the top two contenders for the Republican presidential nomination. Foreign policy has emerged as the main ideological fissure within the Republican Party as the 2024 nominating contest heats up.
Lieutenant in Tyre Nichols' death retired before termination hearing -reports
A lieutenant with the Memphis Police Department involved in the traffic stop that led to the killing of Tyre Nichols in January filed for retirement before a disciplinary hearing to fire him, according to media reports. Documents obtained by several news outlets identified DeWayne Smith, a 25-year veteran of the city's police force, as the on-scene supervisor on the night of Jan. 7, when officers kicked and punched Nichols while he was handcuffed.
Trump says he expects to be arrested on Tuesday, calls for protests
Former U.S. President Donald Trump on Saturday said he expects to be arrested on Tuesday as New York prosecutors consider charges over a hush money payment to a porn star, and called on his supporters to protest. "Illegal leaks from a corrupt & highly political Manhattan district attorney's office ... indicate that, with no crime being able to be proven ... the far & away leading Republican candidate & former president of the United States of America, will be arrested on Tuesday of next week," Trump wrote on Truth Social.
In US Supreme Court Jack Daniel's case, a free speech fight over a dog toy
A trademark dispute over a poop-themed dog toy shaped like a Jack Daniel's whiskey bottle coming before the U.S. Supreme Court could redefine how the judiciary applies constitutional free speech rights to trademark law. In a case to be argued on Wednesday, the nine justices are expected to use this legal dogfight to clarify the line between a parody protected by the U.S. Constitution's First Amendment and a trademark-infringing ripoff, with repercussions extending beyond booze and pet accessories. A ruling is due by the end of June.
(With inputs from agencies.)