Google Doodle Celebrates Ferdinand Berthier's 220th Birthday
---
Devdiscourse
|
Paris
|
Updated: 30-09-2023 10:14 IST | Created: 30-09-2023 10:14 IST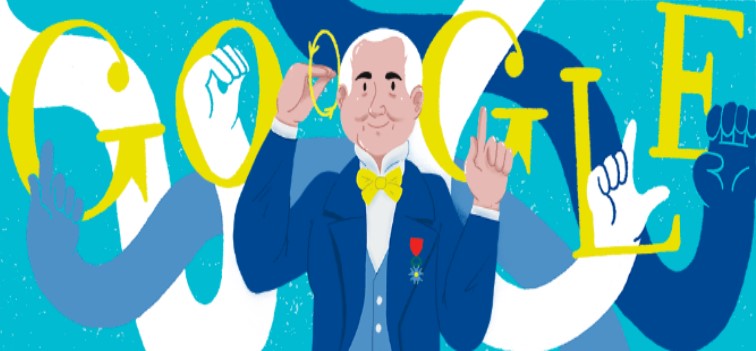 ---
Today's Google Doodle honors the 220th birthday of Ferdinand Berthier, a remarkable French educator and advocate for Deaf culture. Berthier's legacy is a testament to his tireless efforts in advancing the rights and recognition of the Deaf and hard-of-hearing community during a time when they faced discrimination and social exclusion.Ferdinand Berthier was born on this day in 1803 in Saône-et-Loire, France. His journey began as an eight-year-old Deaf child when he entered the National Institute for the Deaf in Paris, where his parents hoped he would acquire basic vocational and literacy skills for a future as a tradesman. However, Berthier's passion for learning blossomed at the institute, fueled by the inspiration he drew from his teachers, including the renowned Laurent Clerc. This inspiration led him to pursue a career in education, and by the age of 27, he had become one of the institute's senior professors.
In 1834, Berthier made history by organizing the first silent banquet for Deaf Frenchmen. Over the years, this event attracted women, journalists, and government officials, evolving into an annual gathering. Berthier's advocacy didn't stop there; he successfully lobbied the French government to establish the Société Centrale des Sourds-muets, the first organization dedicated to representing the interests of the Deaf community. This groundbreaking group facilitated adult education classes and mutual aid programs for individuals with Deafness.
Berthier leveraged his newfound fame to spotlight other inspiring Deaf figures and teachings. He authored books on sign language history and biographies of those who championed Deaf rights, frequently citing sign-language poets as authors in his works. He also pushed for the Société Centrale des Sourds-muets to extend its influence globally. In 1849, his exceptional contributions were recognized when he became the first Deaf person to receive France's highest honor, the Chevalier de la Légion d'honneur.
Berthier's impact extended beyond France; his efforts significantly advanced education and the perception of the Deaf and hard-of-hearing community in both Europe and America. Today, silent banquets continue to be held worldwide, honoring his enduring legacy.
Furthermore, Berthier's work elevated the importance of sign language and Deaf culture, promoting their use in Deaf education. Thanks to his advocacy and hard work, Deaf and hard-of-hearing individuals now enjoy greater human rights, including access to medical care and the right to drive vehicles.
On Ferdinand Berthier's 220th birthday, we celebrate the life and contributions of this exceptional individual who dedicated his life to championing Deaf rights and fostering Deaf culture. His enduring legacy continues to inspire and shape the world for the better.
Also Read: Google Doodle Honors 9,000-Year-Old Ain Ghazal Statues