"They themselves are anti-nationals..." Kharge hits back at Nadda's salvo at Rahul Gandhi
"They never took part in India's freedom movement, worked for the Britishers and they are calling others anti-national?" Mallikarjun Kharge
---
ANI
|
Updated: 17-03-2023 12:23 IST | Created: 17-03-2023 12:23 IST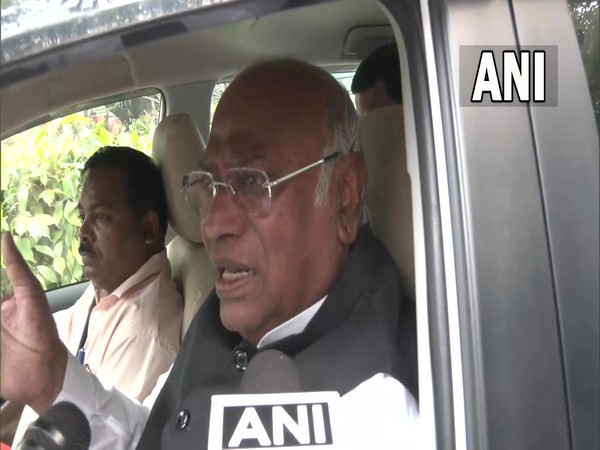 ---
Congress president Mallikarjun Kharge on Friday responding to BJP national president J P Nadda attack on Rahul Gandhi terming him as a "permanent part" of the "anti-nationalist toolkit" stated that the BJP, which had never taken part in the country's freedom movement were anti nationals. Talking to ANI, Kharge said, "They (BJP) themselves are anti-national. They never took part in India's freedom movement, worked for the Britishers and they are calling others anti-national? They are doing this to deviate from issues of unemployment and inflation. Can Rahul Gandhi ever be anti-national? Are people who debate about democracy anti-national?"
Further Kharge stated that Congress and Rahul Gandhi will respond to Nadda's salvo in Parliament. "I condemn JP Nadda's statement. There is no point of apologising. We will give a strong reply to this in the Parliament. Rahul Gandhi Ji will himself reply on this, that's why they (BJP) are scared. Why are they not giving him a chance to speak in Parliament," he said.
Further sharpening his attack on the BJP, Kharge said that PM Modi had "insulted" the country on multiple occasions. "Even PM Modi said, after going to six to seven 7 countries, 'People and businessman say that what sin I committed to have born in India'. Such a person who insulted the people of the country is calling us anti-national? First, he should apologize," Kharge further said.
Nadda earlier today attacked Rahul Gandhi over his remarks in the UK and stated that the Wayanad MP had become a permanent part of the "anti-nationalist toolkit". "It's unfortunate that the Congress party is indulging in anti-national activities. After being repeatedly rejected by the nation, Rahul Gandhi has now become a permanent part of this anti-nationalist toolkit," Nadda said in a video message.
Meanwhile, both houses of Parliament in the ongoing Budget Session were adjourned. The BJP has been demanding an apology from Rahul Gandhi over his remarks in the UK while the Opposition members have been pressing for a joint parliamentary committee probe into the report by US short-seller Hindenburg Research against the Adani Group. (ANI)
(This story has not been edited by Devdiscourse staff and is auto-generated from a syndicated feed.)