Former Pak PM Imran Khan condemns 'illegal' arrest of party leaders
---
PTI
|
Islamabad
|
Updated: 17-05-2023 17:04 IST | Created: 17-05-2023 16:36 IST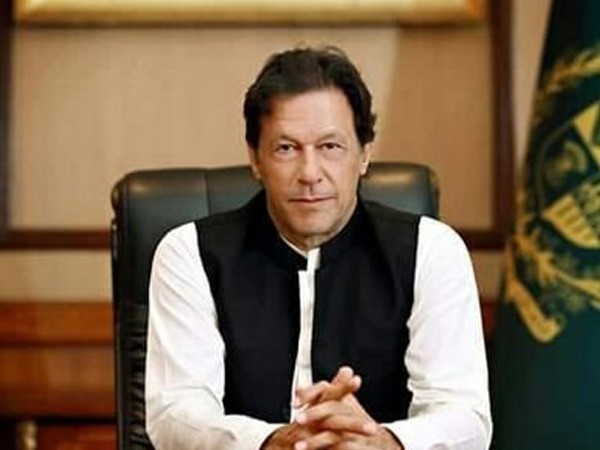 ---
Pakistan's former premier and Pakistan Tehreek-e-Insaf (PTI) chief Imran Khan on Wednesday expressed strong condemnation over the 'illegal arrests and abduction' of his party's workers and leaders.
Taking to his official Twitter handle, the ousted prime minister said that he strongly condemns the illegal arrests and abduction of PTI workers and leaders.
He noted that PTI Vice Chairperson Shah Mehmood Qureshi and Secretary General Asad Umar have been incarcerated for more than a week now.
The arrests of various PTI leaders came in the wake of Imran's arrest on May 9 by the paramilitary Pakistan Rangers which triggered massive unrest in the country that continued till Friday and led to several deaths and dozens of military and state installations being destroyed by the protesters.
In a long Twitter statement, Khan said, ''I am deeply disturbed after hearing of Dr Shireen Mazari, the former Human Rights Minister's treatment and her daughter being physically assaulted by male police officers''.
''After the Islamabad High Court granted bail to Dr Mazari and Senator Falak Chitrali, they were abducted from within Adyala Jail and taken to thana secretariat where Dr Mazari's screams were heard,'' wrote.
He said that ''the video evidence coming forward of the barbaric treatment being meted out to our female supporters is reprehensible.'' He demanded the "immediate release" of all women PTI leaders, workers and the women family workers of PTI leaders.
He also said he would raise this issue with the International Human Rights Organisations.
''All these women must be immediately released. Their continued incarceration is unconscionable,'' he added.
Khan, 70, criticising the federal government led by Prime Minister Shehbaz Sharif, said, ''These abductions and the treatment being meted out to women by this fascist government are not only grave human rights violations but are strictly against our culture and Islamic teachings.'' "This is purely to spread terror amongst the people so that they don't stand up for their constitutional rights," he said in the Twitter statement.
Meanwhile, an Islamabad court on Wednesday issued orders for the discharge of PTI leader Shireen Mazari after she was re-arrested immediately after her court-mandated release a day earlier, reported The Express Tribune newspaper.
According to the court ruling, Mazari was ordered to be released due to insufficient evidence, it said.
(This story has not been edited by Devdiscourse staff and is auto-generated from a syndicated feed.)