TMC delegation meets EC, submits proof of BJP's hand in Amit Shah's roadshow violence
ANI
|
New Delhi
|
Updated: 15-05-2019 23:03 IST | Created: 15-05-2019 22:46 IST
---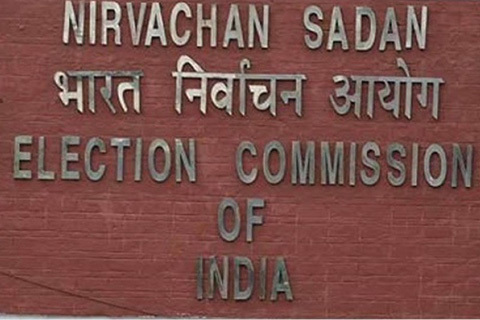 A Trinamool Congress (TMC) delegation on Wednesday met the Election Commission (EC) on Wednesday and submitted "evidence" to show that violence seen during BJP president Amit Shah's Kolkata roadshow on Tuesday was perpetrated by BJP workers. He said that the TMC delegation has handed over the video footage to the Election Commission, which "show" BJP workers had vandalised the statue of social reformer Ishwar Chandra Vidyasagar.
"Today, we showed the video footage to the Election Commission (EC) has proof. Proof one is that everybody who jumped in was BJP because of the colour they were wearing. Proof two is that they were caught on camera breaking that statue," he said. TMC leader Derek O'Brien told media after meeting the EC that "We live in the hope that the people of West Bengal once and for all will overthrow Modi and Shah. The same tricks they used in Gujarat in 2002. They are trying it everywhere. The only difference is in Bengal there is Mamata Banerjee."
"We are disappointed and there is a lot of deep sadness... What happened yesterday was very bad. Outsiders were brought. Students were protesting peacefully with black placards and flexes. The outsiders didn't accept this democratic protest... What eventually happened is that they didn't need a key to open the gate. They jumped over the gate, there is credible video footage. Amit Shah's press conference proved again that he is a liar. He is a puke-worthy liar," he added. "Modi comes to Bengal and call Mamata Banerjee a 'speed breaker'. For once I agree with Modi. She is a speed breaker. She was a speed breaker for him in 2014 when despite sweeping all over the country, TMC won 24 out of 42 Lok Sabha seats in the state. Modi you are right, she is a speed breaker for you again this time. Speed breaker because you will not be Prime Minister," he added.
Earlier in the day, BJP president Amit Shah had said that he escaped safely after clashes erupted at his Kolkata roadshow on Tuesday only because CRPF was deployed in the area. "The central forces are working in cahoots with the BJP in West Bengal," TMC spokesperson Derek O'Brien claimed.
The two parties also sparred over vandalisation of Ishwar Chandra Vidya Sagar's statue during the BJP rally. The Bharatiya Janata Party (BJP) has accused the TMC goons for creating violence at Shah's roadshow in Kolkata on Tuesday.
---