Jammu & Kashmir admin undertakes mega project to rejuvenate local wetlands
Authorities in Kashmir have undertaken a mega project to rejuvenate Hokersar Wetlands one of the eight Ramsar sites in the valley -- which act as water purifiers, flood basins, and home to migratory birds during winter.
---
PTI
|
Srinagar
|
Updated: 14-03-2023 09:01 IST | Created: 14-03-2023 09:01 IST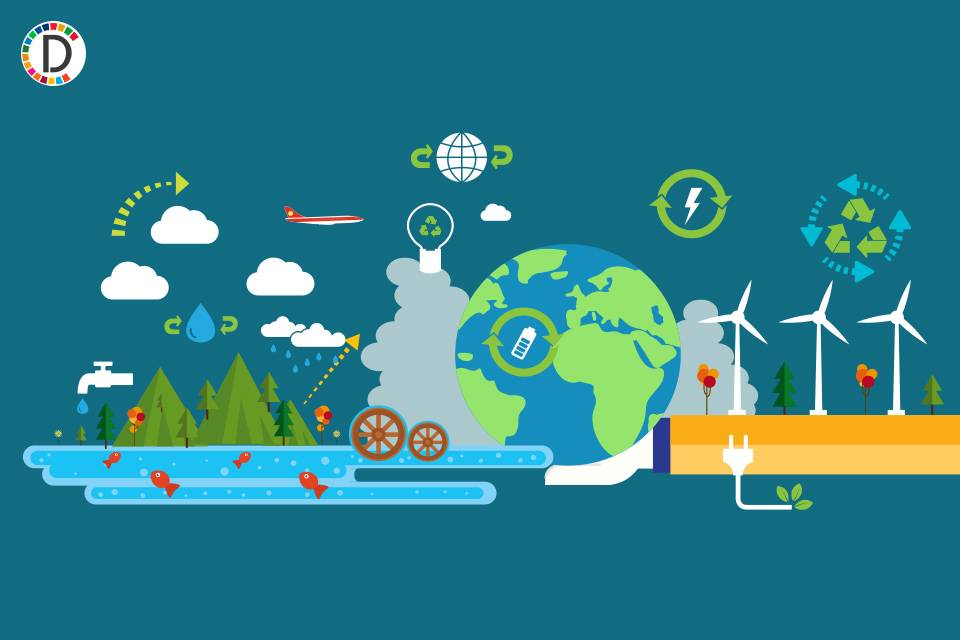 ---
Authorities in Kashmir have undertaken a mega project to rejuvenate Hokersar Wetlands – one of the eight Ramsar sites in the valley -- which act as water purifiers, flood basins, and home to migratory birds during winter. Officials of the Department of Wildlife Protection said a comprehensive plan has been formed for the rejuvenating of these wetlands as well as to exploit the eco-tourism potential there. ''These wetlands will be conserved and protected because they are of immense ecological value. They form a flood absorption mechanism because they are located in Jhelum river basin,'' Rashid Naqash, the Chief Wildlife Warden, Jammu & Kashmir, told PTI. Naqash said the wetlands are biodiversity-rich areas that attract millions of birds during the winters. ''In summers, we have a migratory population in terms of territorial birds and during the winters some resident species are also there,'' he added. Naqash admitted that the wetlands have witnessed considerable damage in the past 3-4 decades. ''In the last 30 to 40 years, we have seen a lot of denudation of these wetlands. They have been neglected to a large extent.'' Now the Department of Environment and Remote Sensing has prepared an inventory of over 3,000 wetlands across Kashmir for protection and rejuvenation. ''This is basically an integrated project involving not just the Wildlife Department, but we have been assisted by the irrigation and flood control department and mechanical department also. Installation work on two fully automatic 80-metre high gates at entry and exit points of the wetlands is right now in progress at the cost of Rs 28.54 crore,'' he said. Naqash said once the work is complete, it will ensure a water level of minimum one metre in the Hokersar throughout the year. ''The areas which are right now silted up and areas which are identified, demarcated by the embankments, will get inundated and wetland characteristics will grow again in the area,'' he said.
Sajid Farooq, an official at the Hokersar Wetlands, said the wetlands do not merely act as water retention basins but they clean the air pollution as well. ''Ground water table is recharged by these wetlands. Like our lungs work, these wetlands filter the free carbon radicals in the atmosphere. These wetlands are complex ecosystems as multiple ecosystems make one wetland,'' Farooq said. He said the grass and lake ecosystems around the wetlands are very useful to the living beings around it.
''The grassland ecosystem and lake ecosystem cater to the people in surrounding areas in terms of their livelihood such as fishing and harvesting of grasses for traditional use, besides becoming a home to the migratory birds,'' he said. Farooq said that the 2014 floods brought in a lot of silt which is accumulated in the wetlands. ''The silt accumulated mostly in the low lying areas … Some people started vegetation and barricaded those parts of the wetland. So, a five-year management plan was devised recently and we started working on it. We opened the blocked channels and restored a 60-year-old channel, a major one, in the Zainakote area as well,'' he said. Naqash said the removal of silt from the wetlands has generated revenue for conservation efforts. ''We identified some critically silted up areas this year and put them on e-auction. The initiative will mean that the government will get revenue, the contractors will take the excavated stuff away, and we would get water holding capacity of the area restored,'' he said. He cited the example of a block which brought from the contractors Rs 43.48 lakh for removal of silt. Three more blocks are on their way to getting auctioned, he said. Naqash said the limits of Hokersar Wetlands were not defined earlier, a lapse which is being corrected now. ''Now we have put demarcation pillars at digitally delineated points which will settle land disputes with the local communities for all times to come because they are all digitised and we have the all geo locations.'' ''There is a good footfall of tourists on this (Srinagar-Gulmarg) highway. We can exploit the eco-tourism potential of this wetland and market it, inviting tourists to come and stay here,'' he said, adding, the department is inviting tenders to outsource such activities.
(This story has not been edited by Devdiscourse staff and is auto-generated from a syndicated feed.)