Hubble sees Messier 55 - a globular star cluster about 20,000 light-years away
---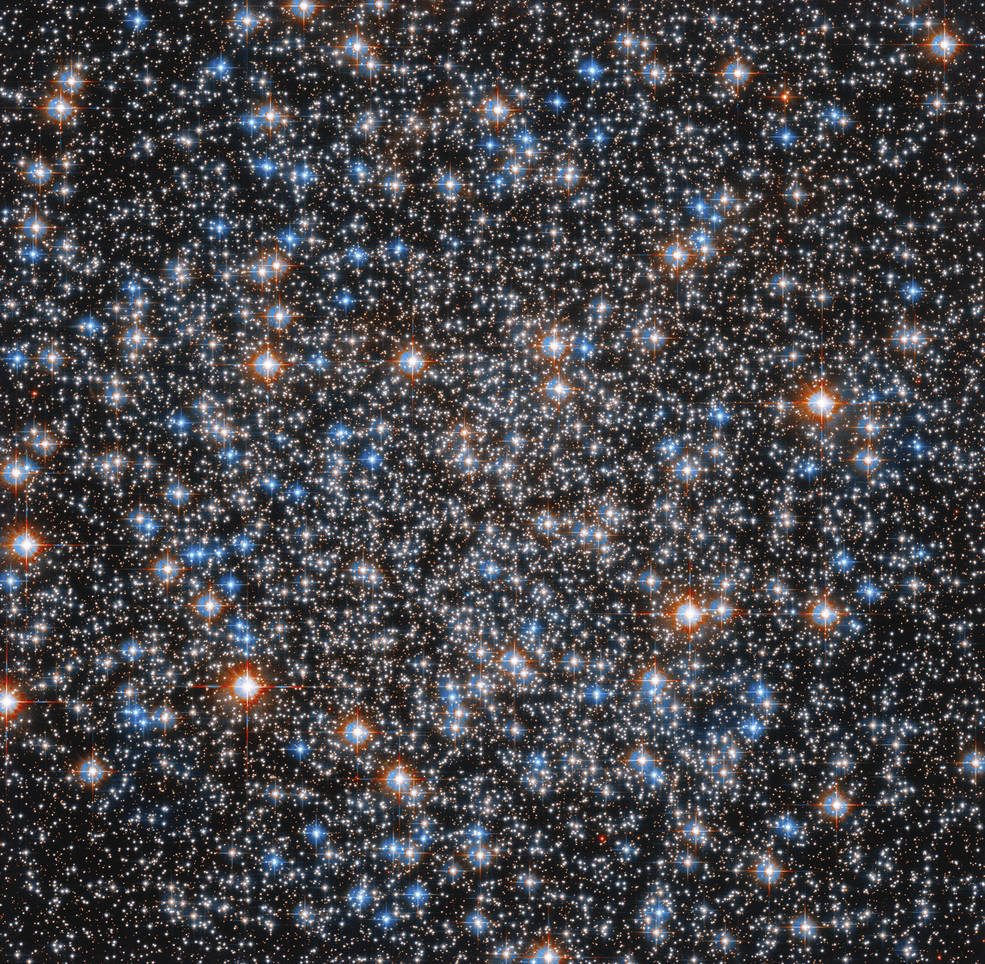 ---
This newly-released image shows a portion of Messier 55, or M55, a globular cluster that lies about 20,000 light-years away in the constellation Sagittarius and is about 100 light-years in diameter.
The M55 star cluster is estimated to contain 100,000 stars with 55 variable stars whose brightness changes.The cluster as a whole appears spherical because the stars' intense gravitational attraction pulls them together.
This starry landscape was captured by the NASA/ESA Hubble Space Telescope. The telescope's clear view above the Earth's atmosphere resolves individual stars in this cluster. While ground-based telescopes can also resolve individual stars in M55, the number of stars that can be seen is comparatively less.
This newly released Hubble image shows M55 – a loosely concentrated globular star cluster about 20,000 light-years away. Only a portion of M55 is seen here, but the whole cluster stretches about 100 light-years in diameter! Read more: https://t.co/Pl9JmN0F16 pic.twitter.com/wAqZS6dZQc

— Hubble (@NASAHubble) March 17, 2023
Unlike other globular clusters, M55 lacks a dense core, and many of its stars are quite faint, which makes it difficult to observe in non-optimal conditions. Furthermore, for observers in the northern hemisphere, M55 sits low in the sky, so the view is hampered by a thicker layer of the atmosphere, as well as the presence of water vapour and light pollution.
Even if the skies are bright, the star cluster only appears as a round hazy patch. It is easiest to spot in August.