Ingenuity Mars helicopter logs another successful flight on the Red Planet
---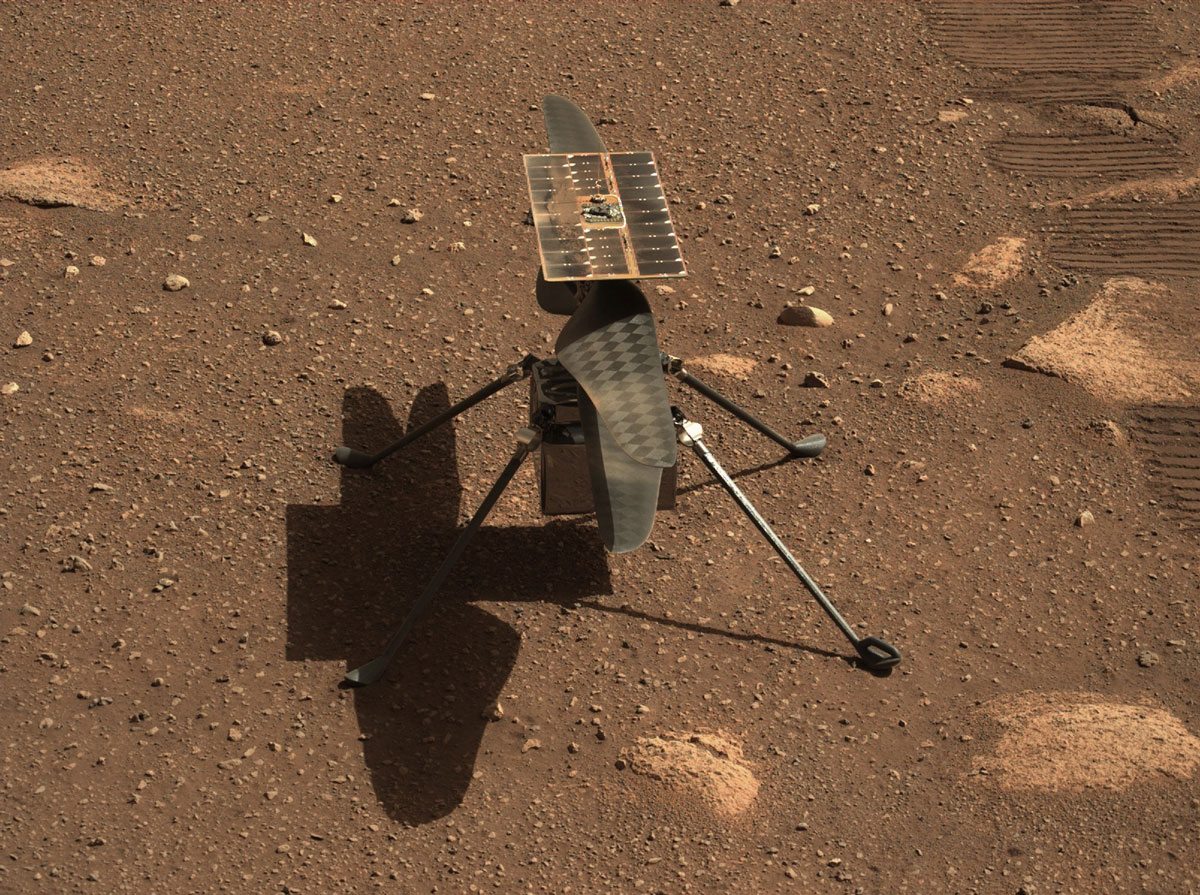 ---
NASA's Ingenuity, the first helicopter to fly on another planet, has successfully completed yet another flight on Mars. The rotorcraft completed Flight 48 on Tuesday, March 21, during which it covered a distance of 1,305 ft (398 meters) for 149.9 seconds.
The main goal of this latest flight was to reposition the helicopter and image science targets along the way. This was Ingenuity's second flight this month.
The #MarsHelicopter lands another flight!Ingenuity successfully completed Flight 48 yesterday. The rotorcraft reached an altitude of 39 ft (12 meters) and traveled 1,305 ft (398 meters) for 149.9 seconds. https://t.co/7DMHj9LkNX pic.twitter.com/oAl9ZZwx1f

— NASA JPL (@NASAJPL) March 22, 2023
Ingenuity was transported to Mars aboard NASA's Perseverance rover, which launched on July 30, 2020, and landed on Mars on February 18, 2021. The tiny rotorcraft was attached to the rover's belly and was deployed on the Martian surface in April 2021.
The robotic helicopter has not only demonstrated the capabilities of aerial exploration on Mars but has also provided stunning aerial views of the Red Planet to help scientists better understand the planet's terrain and geology.
Ingenuity's 48 successful flights have opened the door to potential future aerial exploration of Mars and other planets. For instance, NASA is planning to send two advanced helicopters to retrieve samples laid down by Perseverance on the Martian surface. The Sample Recovery Helicopters are slated to fly to Mars as part of the Mars Sample Return campaign - a joint mission between NASA and the European Space Agency (ESA - and will serve as backups to Perseverance in transporting sample tubes to the Sample Retrieval Lander for in-depth analysis on Earth.
NASA's Sample Recovery Helicopters would expand on Ingenuity's design - featuring wheels instead of feet, and a small manipulator arm with a two-fingered gripper capable of carrying sample tubes.
The agency is also preparing to send a rotorcraft to Saturn's moon Titan in 2027 to determine the potential habitability of its environment.