NASA's Perseverance Mars rover collects first sample of its new science campaign
---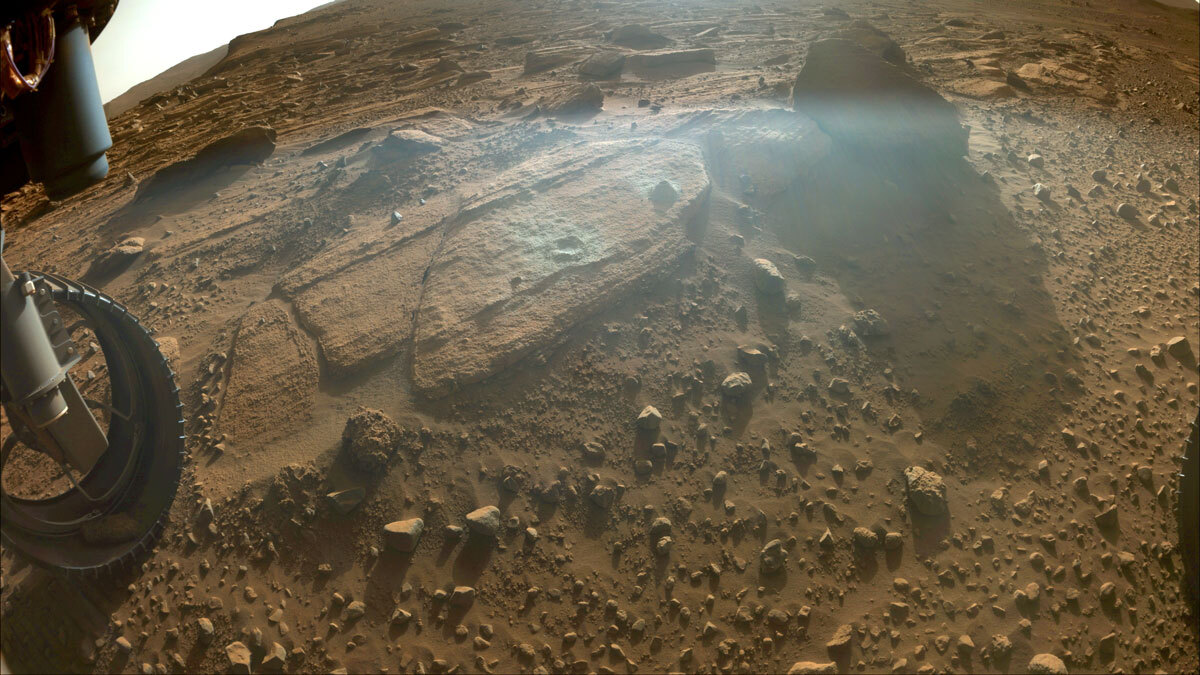 ---
As part of its new science campaign on the Red Planet, NASA's Perseverance Mars rover is exploring the top of Jezero Crater's delta. On Thursday, March 30, the six-wheeled rover collected a rock sample from an outcrop the science team calls "Berea."
This is Perseverance's first sample of this new campaign and the 16th cored rock sample of the mission overall. The team finds the rock so promising because it is believed to have formed from rock deposits that were carried downstream by an ancient river to this location, which would mean the material could have come from an area well beyond the confines of Jezero Crater.
"The second reason is that the rock is rich in carbonate. Carbonate rocks on Earth can be good at preserving fossilized lifeforms. If biosignatures were present in this part of Jezero Crater, it could be a rock like this one that could very well hold their secrets," said Katie Stack Morgan, deputy project scientist for Perseverance at NASA's Jet Propulsion Laboratory in Southern California.
Since carbonates form due to chemical interactions in liquid water, the new carbonate-rich rock sample could help scientists solve the mystery of how Mars' climate worked back when this area was covered with liquid water.
The start of a new science campaign.@NASAPersevere recently collected a sample from rock deposits that the science team believe were carried downstream by an ancient river. That means the material may have come from an area well beyond Jezero Crater. https://t.co/WTCH8MwI8y pic.twitter.com/qjZJ8m5lNc

— NASA JPL (@NASAJPL) March 31, 2023
Perseverance has already collected a total of 19 samples and three witness tubes on Mars. The mission also recently finished building the first-ever sample depot on the Martian surface as part of the Mars Sample Return campaign - a joint endeavour between NASA and the European Space Agency (ESA).
The newest Berea rock sample is stored safely in a sample tube in the rover's belly.