Ukraine war: Zelensky's diplomatic tour has improved the ground for a fresh military offensive – but it needs to come soon
Zelenskys diplomatic offensive seems to have secured him further commitments of military support, but crucially also for Ukraines war aims of restoring the countrys full sovereignty and territorial integrity.While western support has not been in doubt, subtle shifts in the global south are no less important.
---
PTI
|
Birmingham
|
Updated: 26-05-2023 10:13 IST | Created: 26-05-2023 10:12 IST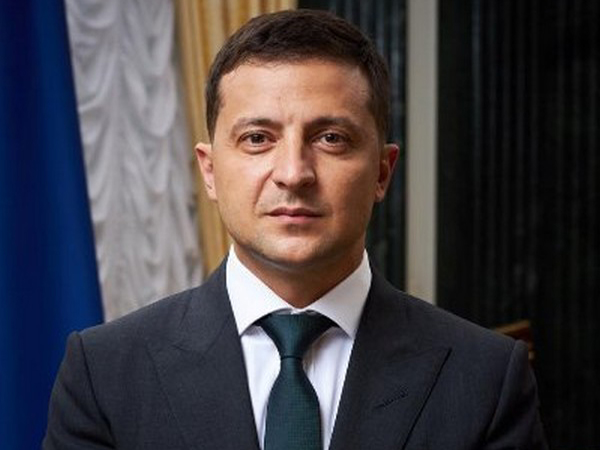 ---
Ukraine's offensive is in full swing – at least diplomatically. President Volodymyr Zelensky has been touring capitals and summits over the past several weeks, trying to keep Ukraine on top of the international agenda while securing military, economic and political support for the war that was forced upon his country by Russia's invasion in February last year.
Judging by the outcomes, Zelensky's diplomacy has been relatively successful, offsetting recent setbacks that the Ukrainian military has suffered around the embattled city of Bakhmut. Zelensky's visits to Rome, Berlin, Paris and London between May 13 and 15 gained Ukraine critical military support from its European allies, boosting the country's offensive and defensive military capabilities.
On Friday May 19, Zelensky visited Jeddah, Saudi Arabia, on his way to the G7 summit in Hiroshima. He was given a platform to address all the 22 member states of the Arab League and had an audience with the Saudi crown prince, Mohammed bin Salman. This allowed Zelensky to push his 10-point peace plan and urge condemnation of Russia's invasion, while President Putin was reduced to sending a letter, offering support for resolving the region's conflicts in Libya, Sudan and Yemen.
Unsurprisingly, Zelensky did not secure either a commitment to his peace plan or a clear stance against Russia. But the Jeddah Declaration adopted at the summit included an explicit reference to Arab leaders' "respect for … the sovereignty, independence and territorial integrity of states". This was in clear contrast to the Algiers Declaration of the previous summit in November 2022, which only noted the importance of "respect for sovereignty of states and the non-interference in their internal affairs".
Headlining in Hiroshima From Jeddah, Zelensky flew to Hiroshima, timing his arrival to address the gathering in the presence of the presidents of India and Brazil, Narendra Modi and Luiz Inácio Lula da Silva. This gave him a rare opportunity to directly confront two key figures from the global south who have yet to to condemn Russia's illegal invasion of Ukraine.
As was to be expected, both the G7 Hiroshima Leaders' Communiqué and a separate statement on Ukraine included the usual strong condemnation of Russia and pledges of support for Ukraine.
This positive momentum was sustained at separate meetings on May 23 and 24 between Ukrainian and western defence officials from the US and UK. Pledging continuing support to Ukraine, these meetings came ahead of the 12th gathering of the Ukraine Defence Contact Group, scheduled online for May 25, which is likely to focus on Ukrainian hopes for the expedited delivery of F-16 fighter jets.
Paving the way for a fresh offensive So, is this the diplomatic lull before the military storm? Clearly, Ukraine is gearing up for its long-expected offensive, at least rhetorically. Zelensky's diplomatic offensive seems to have secured him further commitments of military support, but crucially also for Ukraine's war aims of restoring the country's full sovereignty and territorial integrity.
While western support has not been in doubt, subtle shifts in the global south are no less important. Being hosted in person at the Arab League summit and having an opportunity to speak directly with Indian prime minister Modi are important diplomatic wins for Zelensky. But they do not change the situation on the ground along the nearly 1000km-long frontline behind which Russia still occupies approximately one-sixth of Ukraine's sovereign territory. This situation has not changed much in more than six months since Ukraine's successful counter offensive at the end of last summer.
By that timeline, Kyiv has several more months to prepare another push. This creates more opportunities to beef up its military supplies, train troops and build broader international support for its peace plan.
While these are all positive factors, time is not necessarily on Ukraine's side. As Kyiv builds up offensive capabilities on its side of the frontline, Moscow has dug in deep on the other side. This will make for very likely different dynamics in a future offensive, with Russia less likely to give up territory as easily as it did last autumn.
And, with significantly larger manpower resources than Ukraine, this might dim the prospects of large-scale success or even a game-changing breakthrough.
The other "danger" for Ukraine's ambitions to free all of its territories from Russian occupation is that momentum will build up behind the Chinese peace initiative, which focuses on an unconditional ceasefire. This would favour Russia because it would freeze the territorial status quo on the ground and reduce the need – and prospects – for a properly negotiated settlement that would restore Ukraine's full sovereignty and territorial integrity.
A ceasefire, rather than a peace agreement, would also diminish Ukraine's prospects for swift Nato accession. The alliance's secretary-general, Jens Stoltenberg, has ruled out membership "in the midst of war".
Momentum behind a Chinese mediation could increase with more support from the global south where countries have suffered significant consequences as a result of food and energy shortages and inflation. If Saudi Arabia were to throw its support behind Beijing's efforts, and if the Brics summit in South Africa at the end of August leads to an unequivocal endorsement of Chinese peacemaking efforts, it would be difficult for Ukraine and its partners to resist calls for the opening of negotiations.
All of this indicates that the time for a Ukrainian counteroffensive may need to come sooner rather than later. The question that remains is whether this is also the time for its success. If it is not, what already seems like a forever war will head into another difficult winter.
(This story has not been edited by Devdiscourse staff and is auto-generated from a syndicated feed.)