Starliner Update: NASA and Boeing complete joint checkpoint review ahead of first crewed flight
---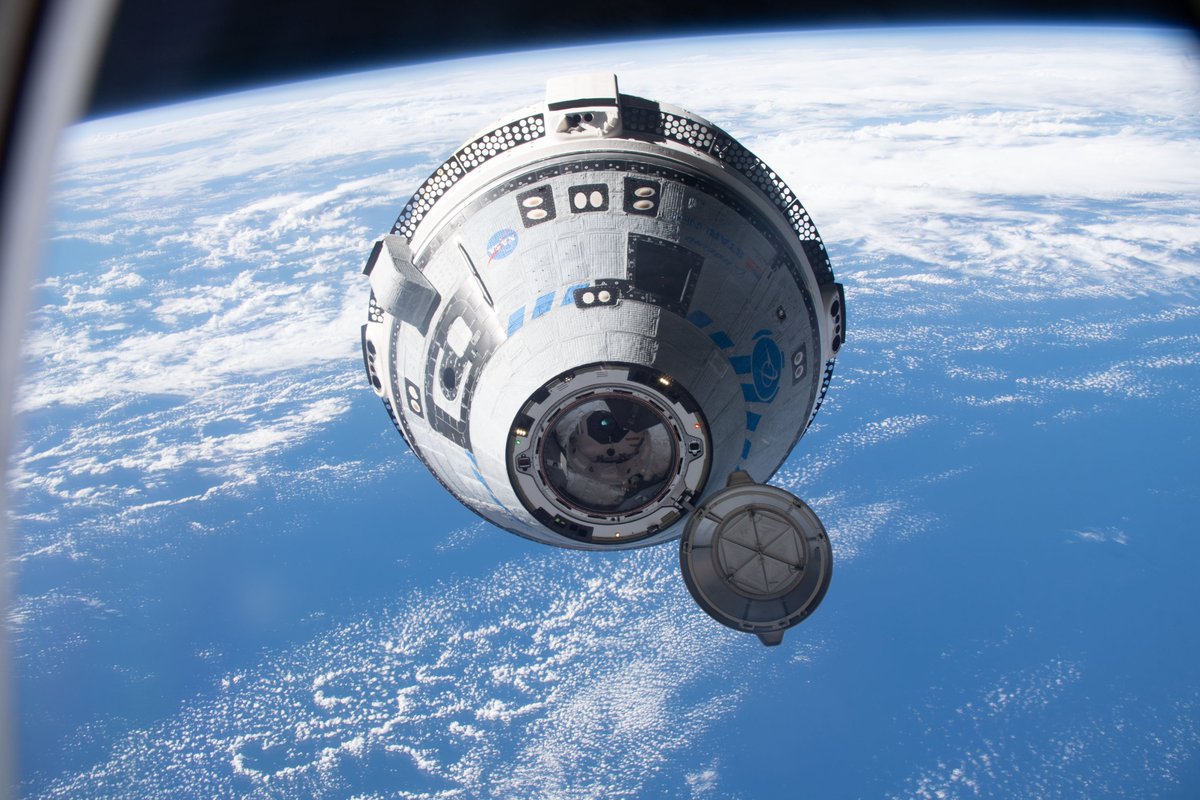 ---
On Thursday, May 25, NASA and Boeing announced the completion of a joint Crew Flight Test checkpoint review ahead of the first crewed flight of Starliner, scheduled for no earlier than July 21,
During the joint checkpoint review, mission teams reviewed open work ahead of launch, including emerging issues that need a path to closure prior to a decision to fuel the spacecraft in June.
NASA said that 95% of the Crew Flight Test certification products are now completed. This includes the successful approval of the crew module batteries for Starliner, following thorough testing and analysis. Additionally, post-certification flight mitigations have been implemented, and a battery upgrade proposal has been put forth for future missions.
Currently, the teams are engaged in finalizing spacecraft closeouts and making preparations for upcoming hardware milestones including spacecraft fueling, the rollout of the spacecraft to the launch site, and integration with the United Launch Alliance Atlas V rocket.
Meanwhile, the team is also working resolution paths on other items including the removal and replacement of a by-pass valve on the active thermal control system.
Additionally, potential increased risks associated with a particular tape utilized on the spacecraft for safeguarding wires against chafing are also being assessed.
"We are taking a methodical approach to the first crewed flight of Starliner incorporating all of the lessons learned from the various in-depth testing campaigns, including Starliner's flight tests and the agency's verification efforts," said Steve Stich, manager of NASA's Commercial Crew Program.
"Crew safety remains the highest priority for NASA and its industry providers, and emerging issues are not uncommon in human spaceflight especially during development," he added.
We completed a joint checkpoint review with @BoeingSpace ahead of the first #Starliner flight to carry astronauts, set for no earlier than July 21. Teams will provide updates leading up to the inaugural Crew Flight Test to and from the @Space_Station: https://t.co/vjfsPE9DLp pic.twitter.com/E7ZcaUSGAh

— NASA (@NASA) May 26, 2023
After a successful test flight involving astronauts, NASA will commence the final certification process for the Starliner spacecraft and its systems, paving the way for regular crew rotation missions to the space station.