After the death of a renowned queen, life in London goes on
---
PTI
|
London
|
Updated: 12-09-2022 19:52 IST | Created: 12-09-2022 19:52 IST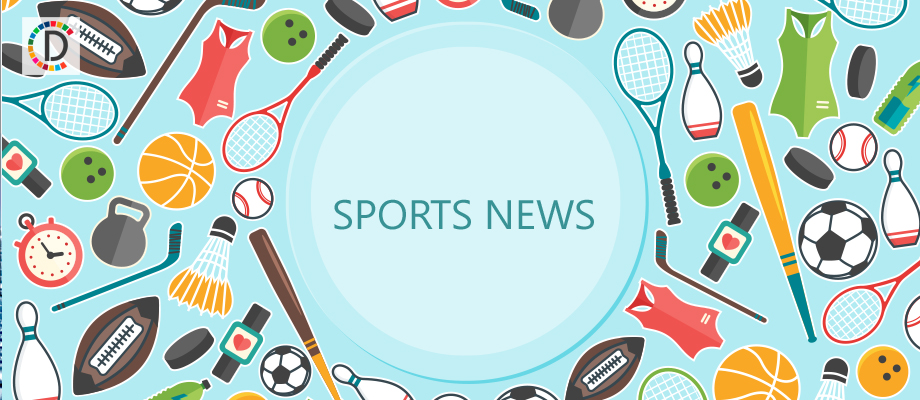 ---
On morning television, the moment was singularly sombre — the departure of the hearse bearing the flag-draped coffin of Queen Elizabeth II.
But at the very same hour, as fans in shorts and Ray-Bans streamed into London's Oval stadium for a long-anticipated cricket match, you wouldn't have guessed the country was preparing for the most royal of funerals.
"I don't think the Queen would want us to sit at home mourning," said Natalie McGinn, a 36-year-old business consultant, meeting a friend outside the arena's Hobbs Gate.
"Also, at the end of the day, (there's) the economy. Things are happening. We've got to keep going. So, yeah, I've got to go and grab our tickets now." On most any other week, the fact that people in this city obsessed with fortune, fashion and buzz are pursuing life at full tilt would hardly be noteworthy.
But 25 years after many Londoners sobbed openly in the streets after the sudden death of Princess Diana, the boisterous crowds packing pubs and flocking to theatres over the weekend was telling.
For some, particularly younger people, it reflects ambivalence toward the crown.
To others, it's a testament to significant differences in the public's sense of connection with the 96-year-old monarch and her former daughter-in-law, who was just 36 when she was killed in a Paris car accident in 1997.
And for many, it's about respecting what they believe the queen herself would've wanted: for everyone to carry on.
"She was a great go-getter. She wouldn't have wanted the country to stand still," said Vanessa White, exiting the Palace Theatre in London's West End after taking in an afternoon performance of "Harry Potter and the Cursed Child'' with daughter Abi, 16.
"A lot of the theatres are just coming out of the pandemic. You've got the actors and actresses, they don't need any more disruptions," she said.
White and many others make clear that they already miss the queen and speak of her fondly. Indeed, thousands have flocked to the gates of Buckingham Palace in recent days to leave bouquets and notes of affection for Elizabeth.
Some there pointed to her lifetime of fortitude as a model for their own lives and described her as a grandmotherly figure. The mourners, though, have been self-selected — those who feel a particularly strong attachment to the queen.
The crowds at Buckingham Palace evoke memories of the days in 1997 that followed Diana's death in a car crash in Paris. The public's pain then was amplified by the suddenness of the tragedy, the connection people felt to a woman known for her common touch, and identification with her as a mother and sympathy for her two boys.
"She was 36 and I think people generally related to her," said David Byrne, 47, a marketing executive heading into the cricket match Sunday. "The queen was more distant." In the week after Diana's death, a population known for keeping a stiff upper lip grieved in the most public settings. Mourners poured into central London, laying down a carpet of flowers and other mementos that stretched back hundreds of feet from the gates of Kensington Palace, where the princess had raised her two sons.
Diana, who before her death had been stripped of the designation "Her Royal Highness," proved "that she needed no royal title to continue to generate her particular brand of magic," her brother, Earl Spencer, said in his eulogy.
Reaction to the queen's death and its limited impact on the city's routine feels more muted.
To Joseph Beepath, a 19-year-old student majoring in business management, the tears his mother shed at the news made little sense.
"She was telling me that now we're not going to have a queen no more. I couldn't relate," said Beepath, gathering with friends outside a restaurant in London's Chinatown Sunday before a birthday lunch.
He lamented lack of attention to the fatal shooting of a 24-year-old Black man by London police last week, even as British television devoted hour after hour to covering the long-expected royal death.
"I don't feel like it makes a difference to me," his cousin, Kevin McAllister, 18, said of the queen's passing. "It's more of a generational thing." Even for Londoners his parents' age, the moment can be difficult to figure.
David Smith, an education consultant, noted that after cancelling a day of play on Friday, cricket officials had resumed the weekend's match between England and South Africa by asking fans to observe a period of silence in the queen's honour.
Ordinarily fans would come ready to celebrate, including some who dress as cartoon characters. But with a "mood of national remembrance" taking hold, the crowd, he said, was rightly acting with decorum.
Still, "it is a weird time," said Smith, noting the odd juxtaposition of excited fans on train cars seated alongside mourners bound for the palace with flowers.
The fact is that London, with its large immigrant population and people from many backgrounds, is more than ever a place where people follow their own beat.
Sitting on a bench outside a coffee shop on Old Camden Street Sunday, friends Fabian Blanco and Claudia Gomez — both from Spain but living and working in London — pondered the city's mixed sentiments.
(This story has not been edited by Devdiscourse staff and is auto-generated from a syndicated feed.)