Women in Tech: What accounts for the gender disparity?
Furthermore, the gender stereotype of "boys being better at Science, Technology, Engineering and Maths (STEM) subjects" forces girls to consider non-STEM subjects.
Renu Mehta
|
Devdiscourse
|
Updated: 29-11-2019 18:13 IST | Created: 23-11-2019 23:37 IST
---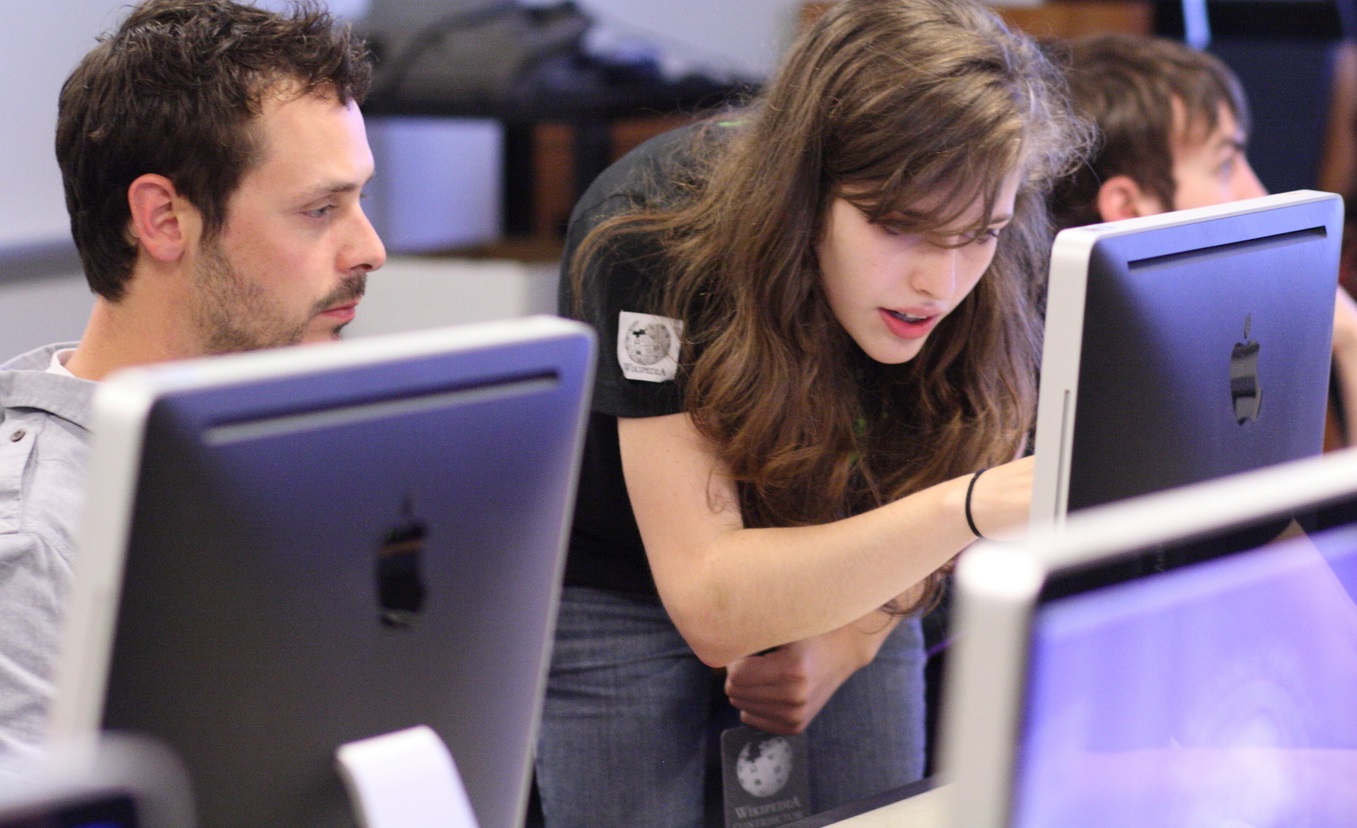 The commitment to 'leaving no one behind' is at the heart of the Sustainable Development Goals (SDGs) adopted by the United Nations for the year 2030. With technology being a critical factor in achieving the SDGs, it becomes necessary to increase the participation of women workforce in the ICT sector and bridge the widening gender digital divide.
Technology, more specifically, Information and Communication Technology (ICT), has a major role to play in the socio-economic development of a nation, particularly the move towards achieving SDGs. Realizing the role of ICTs to advance gender equality and women empowerment, the SDGs spell out the following targets:
Target 4.3: Ensure equal access for all women and men to affordable quality technical, vocational and tertiary education including university
Target 5.B: Enhance the use of enabling technology, in particular information and communications technology, to promote the empowerment of women.
Target 9.C: Significantly increase access to information and communications technology and strive to provide universal and affordable access to the internet in the least developed countries by 2020.
Despite the huge strides made towards gender equality over the years, women's leadership and representation in the technology sector remain low across different dimensions of ICT employment, entrepreneurship, and policymaking. Less than a third of women worldwide work in scientific research and development, according to UIS, 2018 statistics.
Even in the most technologically-advanced country like the United States, women make up less than 25 percent of the STEM (science-technology-engineering-mathematics) workforce. Here are some other statistics highlighting the gender gap in tech:
Only 28 percent of the proprietary software jobs are held by women
Only 25 percent of IT jobs are held by women
Female executives account for only 11 percent at the Fortune 500 companies
Only 10 percent of investor money worldwide goes to women-founded startups
Only 5 percent of tech startups are owned by women
What's holding back women in tech?
Gender imbalance starts from early education. Globally, nine in ten girls complete their primary education, but only three in four complete their lower secondary education (roughly 9 years of education). Furthermore, the gender stereotype of "boys being better at Science, Technology, Engineering and Maths (STEM) subjects" forces girls to consider non-STEM subjects. According to the World Bank data, only 7 percent of women choose to study engineering, manufacturing, and construction, compared to 22 percent of men.
Other factors that stop women from pursuing careers in the most-promising ICT sector are:
cultural barriers
wage disparity
gender bias
workplace harassment
lack of career growth
lack of work-life balance
lack of mentors or female role model
global digital divide
Why we need more women in tech?
Simply because the world cannot afford to miss out on the contributions of the population that comprises of women and girls.
When it comes to the tech sector, women have always been under-represented. The male-dominated ICT sector has immense potential to address some of the pressing issues such as poverty, unemployment, gender digital divide, cultural and religious taboos, faced mostly by women around the world.
Video Credit: UN Women
When equipped with digital or technical skills, women can not only change their lives but also contribute to:
More productivity: A diverse workforce makes for better products, fewer failures, and higher productivity. When given equal opportunities and access to resources, both men and women come up with more creative ideas, solutions and subsequently business results are improved. Multiple studies in the recent past have drawn the same conclusion that diverse teams outperform homogenous teams and are linked to increased sales revenue.
More inclusive economic growth.: No nation can progress without the equal participation of women workforce in social, political, technical or any other sector. With technology, girls and women get increased access to employment and business opportunities and contribute to sustainable economic growth.
Technology empowers women not only to earn their basic needs but to accelerate socio-economic development.
Also, as the world takes a giant leap into the digital era, more needs to be done to ensure that women are included in the digital revolution. It is estimated that 90 percent of future jobs will need some kind of ICT skills, and some 2 million new jobs will be generated in the computer, mathematical, architecture, and engineering fields. The rapidly growing sector has a pressing need for diverse talents which can't be achieved without women's participation. Hence, it's critical for women and girls to equally participate in science and technological innovation and compete for the jobs of the future.
Initiatives so far
In the era of rapid technological transformations, tasks traditionally performed by humans are being taken over by machines or at risk of being taken over, so it becomes necessary for today's workforce, including both men and women, to develop skills that are increasingly in demand in the digital age. Here are a few initiatives or programs from around the world that are dedicated to empowering women and girls with the 21-st century skills.
Founded in 2011, Girls Who Code is an international non-profit organization working to close the gender gap in technology by providing 7-week Summer Immersion programs for 10-11th-grade girls, after school clubs for 3rd-5th and 6th-12th-grade girls, 2-week specialized summer courses for 6th-12th grade girls (campus), and College Loops Program to inspire, educate, and equip young women with the computing skills to pursue 21st-century opportunities.
Women in Tech is an organization-cum-global movement aiming to close the gender gap and help women embrace technology. The organization seeks to educate, equip and empower women and girls with the necessary skills to succeed in STEM career fields.
African Girls Can Code Initiative
Launched by the African Union Commission, UN Women and the International Telecommunication Union (ITU), the African Girls Can Code Initiative aims to train and empower African girls and young women with ICT skills. Upon completing the program the participants receive enough knowledge, skill, and competences to encourage them to have a second look at ICT as a possible career option.
EQUALS Global Partnership
EQUALS Global Partnership is a global network dedicated to promoting gender balance in the technology sector by championing equality of access, skills development and career opportunities for women and men alike. Launched in 2016, EQUALS uses a multidisciplinary approach to promote gender equality in technology access, skills, and leadership.
Project Include seeks to provide everyone a fair chance to succeed in technology. The non-profit organization uses data and advocacy to accelerate diversity and inclusion solutions in the tech industry.
#techmums trains women in key areas including Tech Skills, The Cloud, Digital Safety and Coding to allow them to enter a new career path and gain confidence regarding returning to employment or setting up their own businesses. By 2020, the social enterprise aims to connect one million mums worldwide.
Black Girls Code, a non-profit STEM education organization dedicated to empowering girls of color ages 7 to 17 to become innovators in STEM fields, leaders in their communities, and builders of their own futures through exposure to computer science and technology. The NPO aims to train 1 million girls by 2040.
Started in 2008, Women Who Tech is a nonprofit organization committed to bringing together talented and renowned women breaking new ground in technology. The NPO seeks to help women pitch their ventures, introduce them to investors.and get their innovative startups funded.
(Disclaimer: The opinions expressed are the personal views of the author. The facts and opinions appearing in the article do not reflect the views of Devdiscourse and Devdiscourse does not claim any responsibility for the same.)
Download The Devdiscourse News App for Latest News.
---
FIRST PUBLISHED IN:

Devdiscourse