Jaipur Literature Festival begins in Houston
---
PTI
|
Updated: 16-09-2018 11:16 IST | Created: 16-09-2018 11:12 IST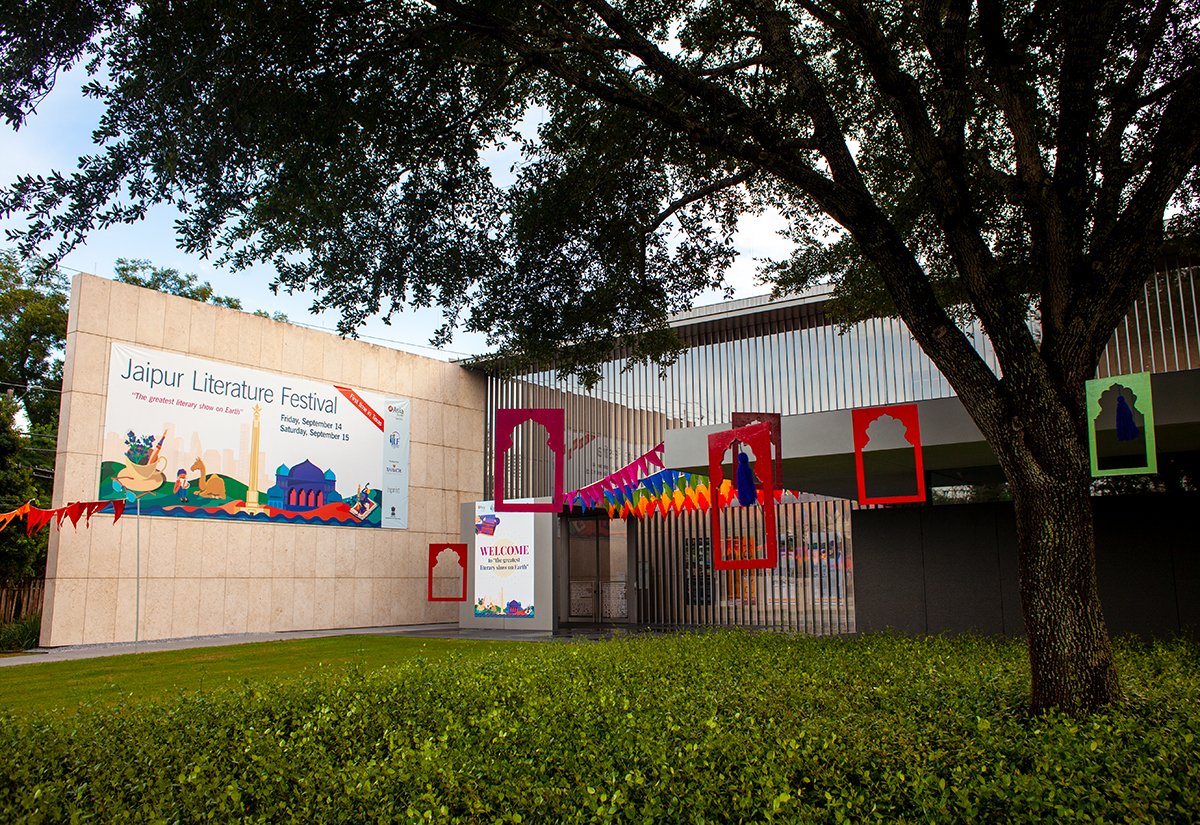 ---
Inclement weather failed to dampen the enthusiasm of hundreds of literature lovers who waited in long queues to meet their favourite authors at the inaugural Jaipur Literature Festival which began here with a soulful music performance followed by stimulating discussions.
The much-awaited festival, touted as the world's largest free literary festival, kicked off at the Asia Society of Texas on Friday with a performance by Indian Sufi singer Zila Khan that left the audience enthralled.
The inaugural session also saw Congress leader and writer Shashi Tharoor discuss his book "WhyIi am a Hindu" with writer Namita Gokhale.
"I am proud to speak about a faith which says respect your truth please respect mine... Hinduism as a society shouldn't be conflated with Hinduism as a religion. Even in our oldest scriptures, Hinduism as a faith has been comfortable and accepting of a certain level of doubt and incertitude even about the Creator itself," Tharoor said.
"To my mind, a religion that respects different points of view and is open to the possibility of finding the truth in various, often contrasting ways, is the perfect religion for our times," he said.
"Looking at the crowd and tremendous interest, it seems JLF is here to stay for long," Anupam Ray, CGI in Houston, who made the festival possible for Houston told PTI.
The annual festival, which has now become synonymous with showcasing a range of voices from India and abroad, began in 2006 and is held annually in Jaipur.
Sanjoy Roy, founder and managing director of Teamwork Arts, the company that organises the festival, described the event as bringing together a "diverse mix of the world's greatest writers, thinkers, humanitarians, politicians, business leaders, sports people and entertainers on one stage to champion the freedom, to express and engage in thoughtful debate and dialogue".
"The kind of energy is difficult to reproduce because it comes from the young participants and the array of conversation on topics ranging from cookery to math, ancient literature to modern writing", he said.
He said writers write to present different perspectives and allow people to explore different cultures, their histories, traditions and philosophies.
"You may agree or disagree with an author or his or her writing, but that's what JLF is. It allows you that position to accept or debate," Roy said.
The festival that has gone global will also touch down in Australia, England and other American cities like New York, then Boulder in Colorado this week.
"Engaging our diverse city in an array of international topics and speakers aligns perfectly with our deep commitment to promoting cultural understanding," said Bonna Kol, president of Asia Society Texas Center.
(This story has not been edited by Devdiscourse staff and is auto-generated from a syndicated feed.)