Kerala CM to inaugurate rebuilt primary health centre destroyed in 2018 floods
---
PTI
|
Thiruv
|
Updated: 20-07-2021 13:12 IST | Created: 20-07-2021 12:58 IST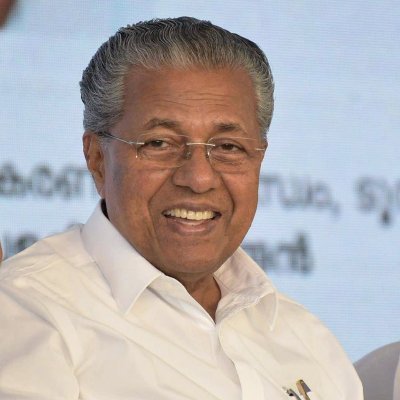 ---
A Primary Health Centre near here, which was destroyed in the 2018 floods, has got a new lease of life under the Rebuild Kerala initiative.
Claimed to be the country's largest family health center, the state-of-the-art facility at Vazhakkad will be inaugurated by Chief Minister Pinarayi Vijayan on July 24.
It was reconstructed under the 'VPS-Rebuild Kerala initiative' for Rs 10 crore.
''Nestled in rural Malappuram, the health center has an advanced laboratory and modern imaging department.
The family health center has ten observation beds with oxygen concentrators and a stabilization unit to attend to patients suffering from low oxygen saturation,'' a release said.
District Medical Officer K Sakeena said the facility used to attend to around 75,000 people annually.
The upgraded facility is expected to see around 200,000 patients a year, she said.
''We wanted all the members of the community to be a part of the initiative. Experts from different fields along with the local population had come together to make this endeavor a success,'' UAE-based VPS Healthcare Chairman and Managing Director, Shamsheer Vayalil said.
The reconstructed family health center has adopted a modern structure developed by the Indian Institute of Technology, Madras, and designed by a group of students from the School of Architecture and Planning at Government Engineering College, Thrissur.
The technology used is Glass Fibre Reinforced Gypsum (GFRG) panel technology known as Rapidwall.
The eco-friendly technology eliminates bricks, blocks, timber, and plasterboard linings, making the building environment-friendly, non-polluting, energy-efficient, and aesthetically pleasing, the release said.
The 15,000 square feet family health center has an emergency room, a mini-operation theatre, doctors' consulting rooms, nurses' station, medical store, vaccine store, sample collection center, vision and dental clinic, a designated zone for mother and child, pregnant women and the elderly.
A play area for the children abutting the mother and child department is a unique feature. Also, the family health center has separate and exclusive outpatient facilities for pregnant women and the elderly population, ensuring quality consultation time and adequate care.
Kerala suffered a loss of over Rs 30,000 crore in the devastating floods of 2018.
(This story has not been edited by Devdiscourse staff and is auto-generated from a syndicated feed.)